For many years, the University of Houston has worked to become a leader in sustainability among institutions of higher education. From the creation of the Campus Sustainability Task Force in 2008-2009 to becoming a member of the Association of Advancement for Sustainability in Higher Education and, most recently, the establishment of the Office of Sustainability, UH continues to find innovative ways to reduce its carbon footprint through outreach, education, research and "green" initiatives.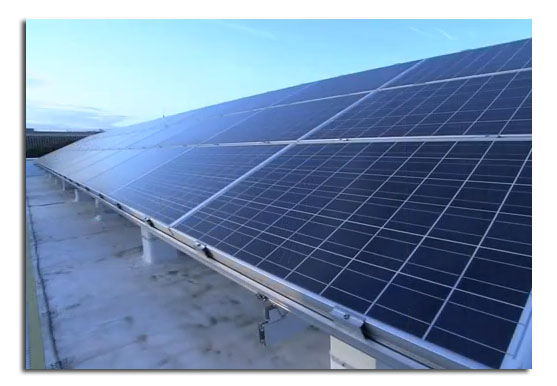 "The University of Houston is asking, 'How can we lead in sustainability worldwide and what does that mean?'" said Leah Wolfthal, program coordinator for the Office of Sustainability at UH. "Leadership for sustainability is about building relationships, heightening the dialogue and engaging the campus in critical thinking. We need to really be talking about the meaty issues."
The efforts across campus vary. Educational efforts include turning existing sustainability projects into learning opportunities for students. One example can be found on the roof of the University's central power plant, where 88 solar panels are producing energy. Green Mountain Energy donated the solar array to UH in 2011 though a grant. It was installed in April 2012. While the photovoltaic solar panels are saving the University money, they are also providing value to electrical and chemical engineering students. For professors is an extension of the classroom and a valuable teaching opportunity. Students use the array for research, data collection and experiments.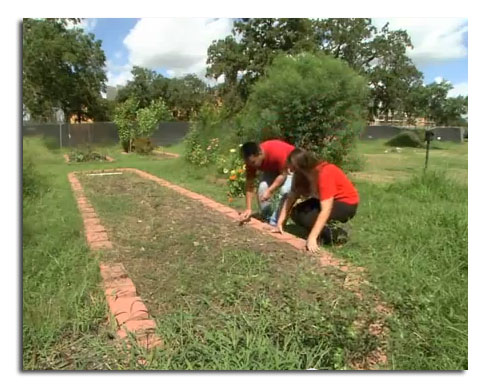 While UH participates in a campus-wide sustainability efforts from its dining halls to commuting and recycling, Wolfthal says the University is also working to engage students in deeper conversations about reuse, reduction and recycling.  The effort includes getting students directly involved with projects like the 1,500-square-foot community garden.
"Urban Harvest, a partner with our University, has really helped us figure out what we are going to plant each season," said Wolfthal. "We grow produce that we then donate to a local food pantry. Students are the primary volunteers for this garden."
The food is donated to the Manna House Food Panty, a nonprofit near campus.
"It's really close to where we live, and it's important for us to give back to the local community," said Wolfthal. "That's part of the idea of sustainability— connecting to the community, seeing what their needs are and sharing resources."
---