The University of Houston's 
"UH Weeks of Welcome"
festivities, underway now, have included the traditional celebratory roar of the Cat's Back event at the Campus Recreation and Wellness Center designed to entertain, inform and inspire. 
A massive student organizations' fair, the first pep rally of the school year and opportunities to meet Chancellor Renu Khator all are justifiable reasons for students to celebrate.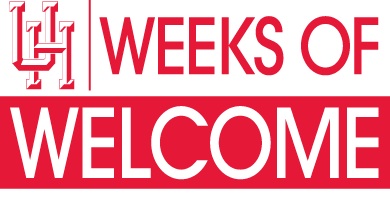 Behind the scenes, administrators are equally excited about the financial health of the University of Houston System, which remains affordable, accessible and student success-oriented. 
The strength of the UH System's financial operations recently was confirmed by Standard & Poor's Ratings Services (S&P), which has raised its long-term credit rating for the UHSystem from AA- to AA, the highest rating ever for the UH System from S&P. 
S&P cited the UH System's expanding breadth, depth and quality of programs, its strong financial operating performance, its favorable location in one of the nation's strongest local economies, and ongoing support from the State of Texas. The upgrade reflects S&P's view that the UH System "remains on a fairly impressive enrollment growth trajectory." 
"This is the culmination of the hard work by Executive Vice Chancellor Carl Carlucci and his finance team, as well as the thoughtful and careful guidance of the UH System Board of Regents, Chancellor Khator and the leadership at the System universities," said Raymond Bartlett, UH System treasurer. 
"Through his strong leadership, Dr. Carlucci assembled a finance team that has embraced the vision and goals articulated by the Board of Regents and Chancellor Khator," Bartlett said.  "He has challenged each of his staff to work hard as a team to achieve these goals.  Dr. Carlucci was a prominent participant in the team that effectively communicated to S&P the many successes throughout the System."
---