College is an exciting time in a student's life. But the thrill of new independence or living on campus can soon give way to the stress of adjustments.  Left unchecked these emotions can become harmful or destructive. 
 "Many are going from their parents' house to a big residential facility," said Thomandra Sam, Staff Psychologist and Outreach Coordinator of the University of Houston Counseling and Psychological Services (CAPS). "They're learning the campus, learning its culture, meeting different people, maybe working, all while learning how to be a college student. That's a lot."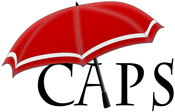 Negotiating these changes may require learning new coping skills. The UH Counseling and Psychological Services are open to all enrolled students. Services include crisis intervention, counseling, assessment, outreach and consultation.  All clinical services at CAPS are confidential.
"At the first feelings of anxiety, students should reach out for help," Sam said. "Some are afraid to ask for the tools to help them cope with these changes, or they feel they should know how to problem solve things for themselves."
According to Norma Ngo, director of CAPS, finding a routine will help students feel more in control.  This includes balancing class and work schedules, as well as student activities, like sporting events and organizations.  Not finding this routine can induce feelings of being overwhelmed, isolated or depressed.
"Then all of a sudden the semester is over. They could have done great things, but simply got stuck.  CAPS is here to help – to collaborate toward solutions.  We attend to the overall well-being and success of each student to maximize their potential," Sam said.
Here are some tips to help students have a healthy and successful year:
•    Be Open to Getting Involved:  Students who are engaged in campus life have more success.  Find student groups. Attend campus events (sports, lectures, career fairs).
•    Be Open to Meeting People: This means your suite mates and classmates, but also faculty and staff.
•    Take Advantage of Campus Services:  In addition to CAPS, there are tutoring services, academic counselors and career advisors across campus.
•    Check out CAPS' "Let's Talk" program
http://www.caps.uh.edu/outreach-lets-talk.aspx.
Parents also are critical ingredient to their students' success:
•    Check In with Gentle Inquiry: Let your student know you're supportive, but not intrusive.
•    Be a safety net, but let your student experience autonomy.
•    Tell them they are loved.
•    Check out the annual "Parents' Weekend" to see what your student's new life is like 
http://www.uh.edu/parents/Family%20Weekend/index.php
---