Writing and books have always been part of Houston writer Gwendolyn Zepeda's life. Both were instruments that helped her live through challenging times of poverty, divorce and single parenting. 
First published by the University of Houston's Arte Público Press (APP) in 2004, Zepeda recently was selected as Houston's first Poet Laureate.  She'll make her first appearance as such at the APP/Houston Public Library 2nd Annual "Día at Discovery: A Celebration of El díِِa de los niños/ El día de los libros (Children Day/Book Day)."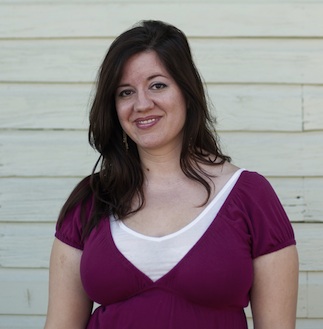 The event is planned from noon – 2 p.m., Saturday, April 20 at the Houston Public Library Express-Discovery Green Branch.  It's free and open to the public.
"I'm excited about taking part in 'Día' again this year, and looking forward to seeing everyone in my new capacity as their poet laureate," Zepeda said. 
The family event will feature comments from Zepeda, as well as stories and folk songs by award-winning children's book author Monica Brown and director and founder of Arte Público Press Nicolás Kanellos.
"Día at Discovery" refers to an international movement and commitment to connect children with books, language and culture.  It was started in 1997 by writer and APP alum, Pat Mora to highlight the importance of advocating for children's literacy. She coined the term "bookjoy" to refer to the love of reading.  
"It's satisfying to see how far strong Latina writers like Gwen, Monica Brown and Pat Mora have come. The recognition they have been receiving over the years is well-deserved," Kanellos said. "Showcasing their work—especially in a place like Discovery Green where local arts organizations, artists and the library come together— really demonstrates how communities are strengthened."
"Día at Discovery" also will honor the partnership between the Houston Public Library and Arte Público Press, the nation's largest and most established publisher of contemporary and recovered literature by U.S. Hispanic authors. 
Other sponsors for "Dِía at Discovery" include Discovery Green, Writers in the Schools and the Houston Arts Alliance.
For more information on "Dia at Discovery," visit http://www.houstonlibrary.org/dia-at-discovery
For more information on Houston Poet Laureate, visit http://www.houstonlibrary.org/houston-poet-laureate
WHAT: 2nd Annual "Día at Discovery: A Celebration of El día de los niños/El día de los libros (Children's Day/Book Day)"
WHEN: Noon -2 p.m., Saturday, April 20
WHERE:  The Houston Public Library Express-Discovery Green Branch
---