For six weeks, high school students visited the University of Houston's Blaffer Art Museum to expand their creative talents under the watch of artist mentors. Now, they're ready to share what they learned with Houston's arts patrons.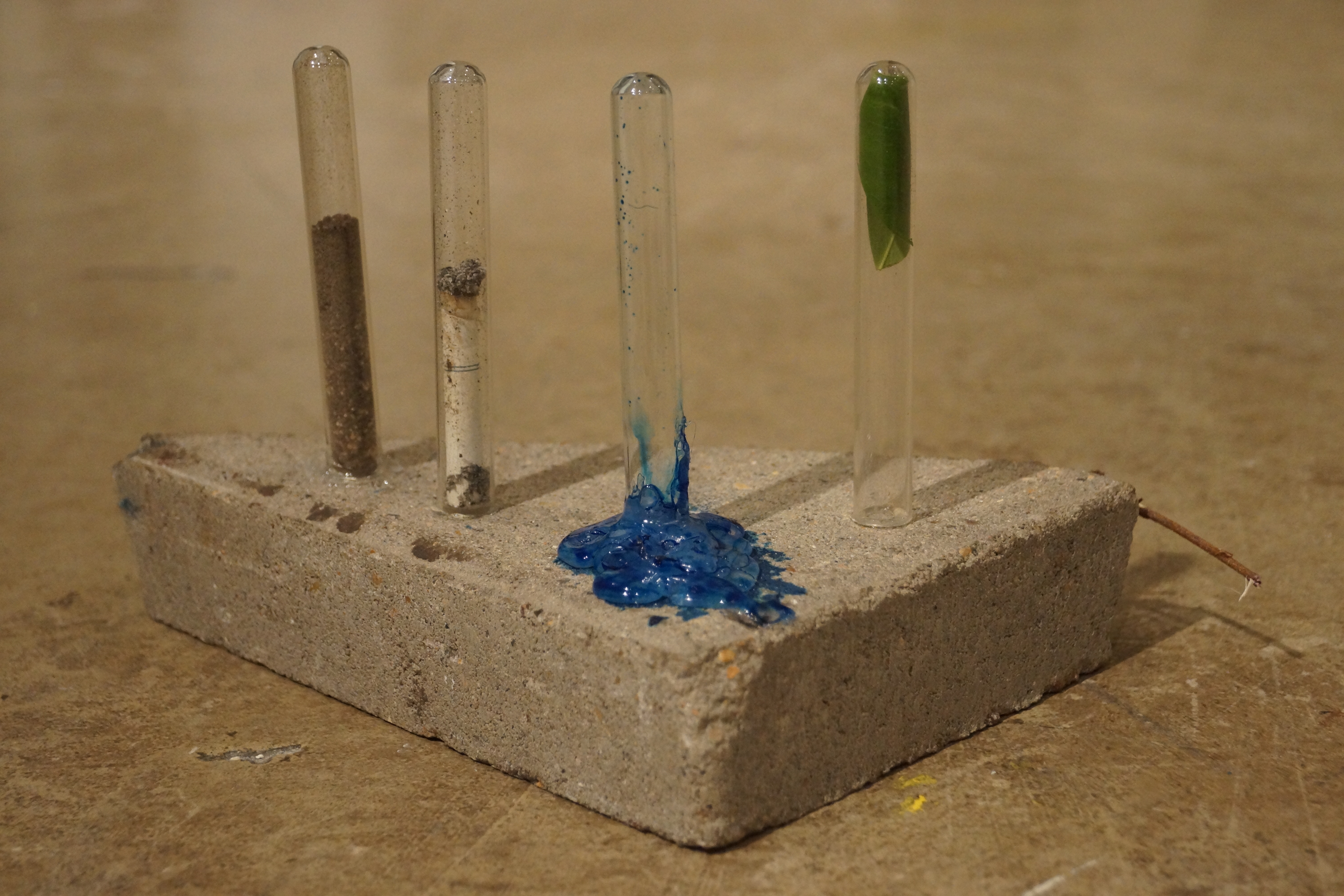 UH's "Rough Sketch" exhibition will showcase works from 13 student artists who recently participated in Blaffer's Young Artist Apprenticeship Program. It runs Nov. 3 – 17 in the new upstairs studio of UH's Blaffer Art Museum (Entrance 16 off Cullen Boulevard). A public reception for "Rough Sketch" will begin at 5:30 p.m., Nov. 2.
Founded in 1998, Blaffer's YAAP  is an art-making workshop for Houston area high school students. YAAP delivers workshops during fall, spring and summer. This fall, students drew inspiration from Blaffer's current exhibition showcasing the works of Tony Feher. They then worked with mentors Liza Littlefield and Lindsey Slavin (a recent UH graduate) to create the works included in "Rough Sketch."
"YAAP helps students learn more about art in a university environment," said Katherine Veneman, curator of education at Blaffer Art Museum. "For many of these students, the program provides an introduction to UH. It also encourages them to be active contributors to the campus by creating works that will be on view here at Blaffer Art Museum."
This fall's YAAP class had the distinction of being some of the first artists to generate works in Blaffer's new studio. The museum recently underwent a $2.25 million renovation and now has a new studio space dedicated to educational initiatives such as YAAP.
As part of this fall's YAAP workshop, one student will be awarded the Martha Meier Memorial Fund Scholarship, which will provide $1,500 to be applied at the University of Houston. This year's scholarship recipient will be announced during the opening reception at 6 p.m., Nov. 2.
In 2009, YAAP received a Coming Up Taller award from the President's Committee on the Arts and the Humanities. First Lady Michelle Obama presented Veneman and former YAAP student Jessica Flores with this award during a ceremony in Washington, D.C.
---