In 2004, University of Houston professor Nick Flynn transferred his memories of reconnecting with his father at a Boston homeless shelter onto the page. Soon, these very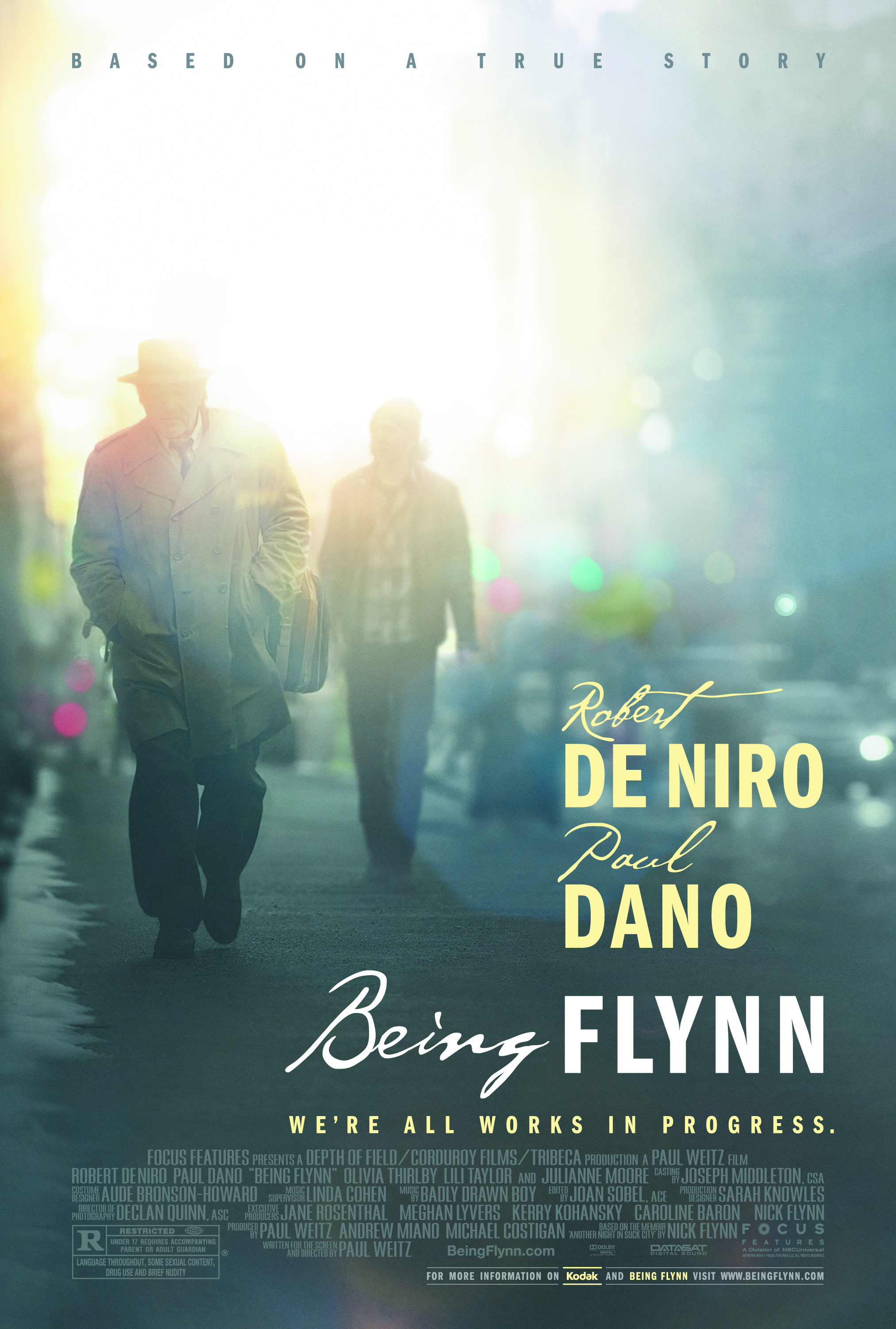 scenes will be projected on movie screens nationwide.
"Being Flynn" (based on Flynn's memoir "Another Bull…. Night in Suck City") will be released in theaters across the country March 16. Released by Focus Features and directed by Paul Weitz, the movie details Flynn's work with the homeless and his discovery that his father is among those he has been hired to help. Paul Dano plays Flynn and Oscar winner Robert De Niro portrays his father Jonathan Flynn.
Other cast members include Julianne Moore as Flynn's mother Jody and Olivia Thirlby as Joy, his love interest.
Flynn is credited as an executive producer and worked on the set daily reviewing scripts and providing actors with insight on the characters and story.
Flynn is a faculty member for UH's esteemed Creative Writing Program, where he teaches poetry. He also instructs the interdisciplinary course "Collaboration Among the Arts," which is offered through UH's Cynthia Woods Mitchell Center for the Arts.
"It's nice to know that at the end of this project that we did the best we could do," he said. "I really like the movie and don't have any regrets. I try to give each of my projects the time it needs. So, each project is not what the audience wants it to be, but what it needs to be. I think the film is what it needs to be right now."

"Being Flynn" is Flynn's second foray into films. He served as an artistic collaborator for the 2004 documentary "Darwin's Nightmare."
"Another Bull.... Night in Suck City" earned Flynn the PEN/Martha Albrand Award. He also has written two poetry books "Some Ether" and "Blind Huber," as well as works for The New Yorker, The Paris Review and National Public Radio's "This American Life." A second memoir, "The Ticking is the Bomb," was published in 2010.
"To learn more about "Being Flynn" and find theaters showing the film, visit http://focusfeatures.com/being_flynn. 
---