Tenor saxophonist Seamus Blake leads his own acclaimed combos and performs alongside a host of jazz giants. Soon, he'll jam with the jazz cats…or Cougars…of the University of Houston.
Blake is the featured artist at the 2012 UH's Moores Jazz Festival, which runs Feb. 24 – 25. The annual event teams seasoned veterans like Blake with the talented students at the university's Moores School of Music.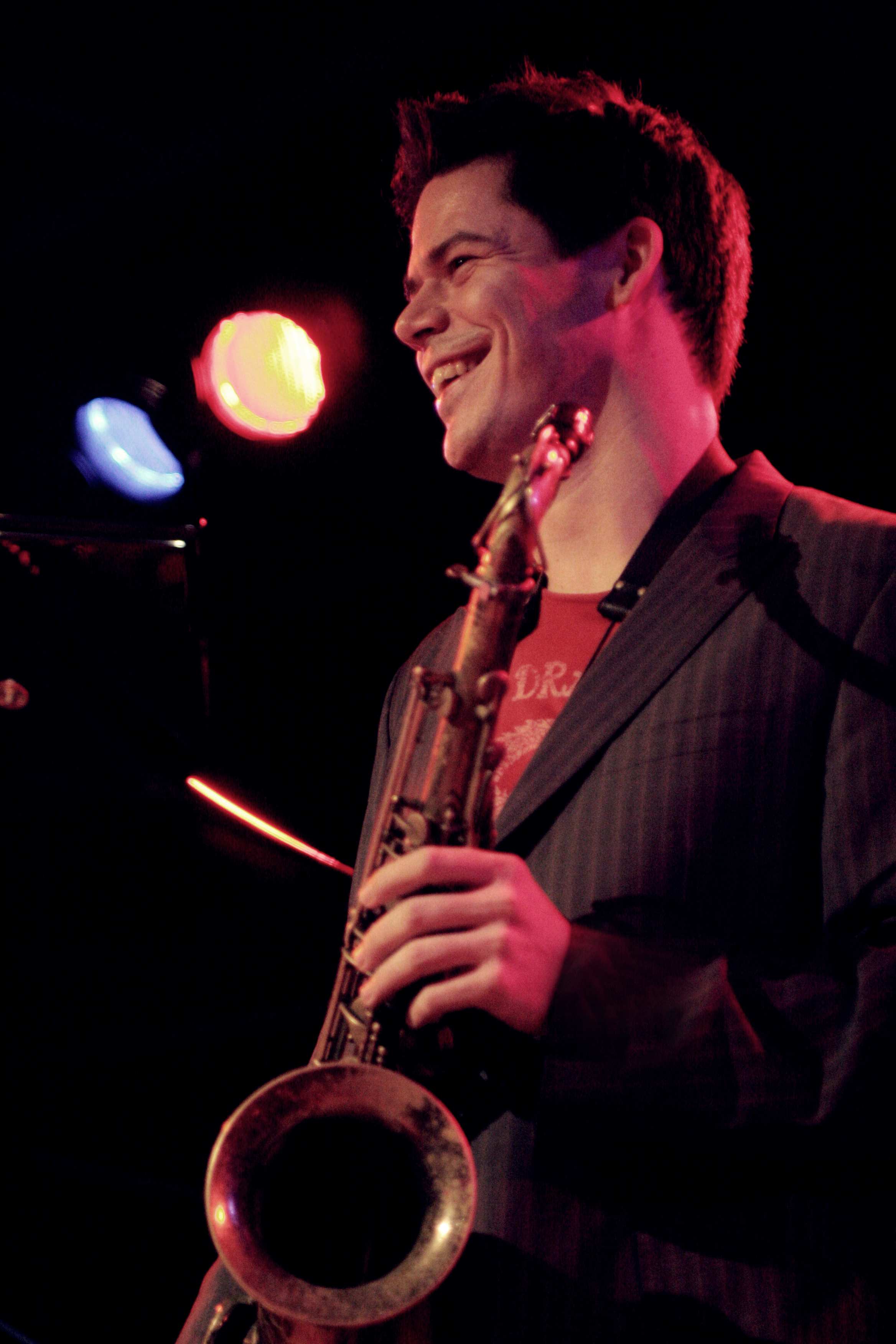 The Moores Jazz Festival premiered in 1999 and continues to bring top talents to campus. Past participants include noted journeymen such as the late Michael Brecker, Randy Brecker, Bill Evans, Kenny Garrett, Andy Martin and Lew Soloff. Each year, pros such as these work alongside UH students and conduct clinics for local middle and high school musicians.
The festival's public performances will kick off at 7:30 p.m., Feb. 24 with a performance by the Texas Music Festival Jazz Project (a collection of the state's top players). At 7:30 p.m., Feb. 25, Blake will take the stage with UH's Moores School of Music Jazz Orchestra. Both concerts will be performed in UH's Moores Opera House. Tickets are $15 for general admission and $10 for students and seniors. For ticket information, call 713-743-3313.
During the festival, Blake also will work and perform with middle and high school students during public clinics at noon Feb. 24 and 25 in the Moores Opera House. These events are free and open to the public.
Blake lends his sax skills to several projects including a quartet and trio that bear his name. He also has been a member of the Mingus Big Band, cutting-edge group the Bloomdaddies and Sangha Quartet. Among the jazz greats he's performed with are keyboardist Herbie Hancock, saxophonist Wayne Shorter, drummer Victor Lewis, guitarist John Scofield and pianist Kenny Barron. To learn more about Blake, visit http://www.seamusblake.com.
For additional details on the 2012 UH Moores Jazz Festival, visit http://uhjazz.com/events/jazzfestival/.
WHAT:
2012 Moores Jazz Festival
WHEN:

7:30 p.m., Feb. 24 - Texas Music Fesitval Jazz Project
7:30 P.M., Feb. 25 - Moores Jazz Orchestral and Seamus Blake

WHERE:
Moores Opera House
University of Houston - Entrance 16 off Cullen Boulevard
WHO:
University of Houston / Moores School of Music
---