More than 200 Mars rover models created by elementary and middle school students will arrive at the University of Houston (UH) Saturday, Jan. 28 at the 10th annual Mars Rover Model Celebration and Exhibition. Held from 9 a.m. to 6 p.m. in the Houston Room of the University Center at UH, the event hosts hundreds of contestants and is free for the public to attend.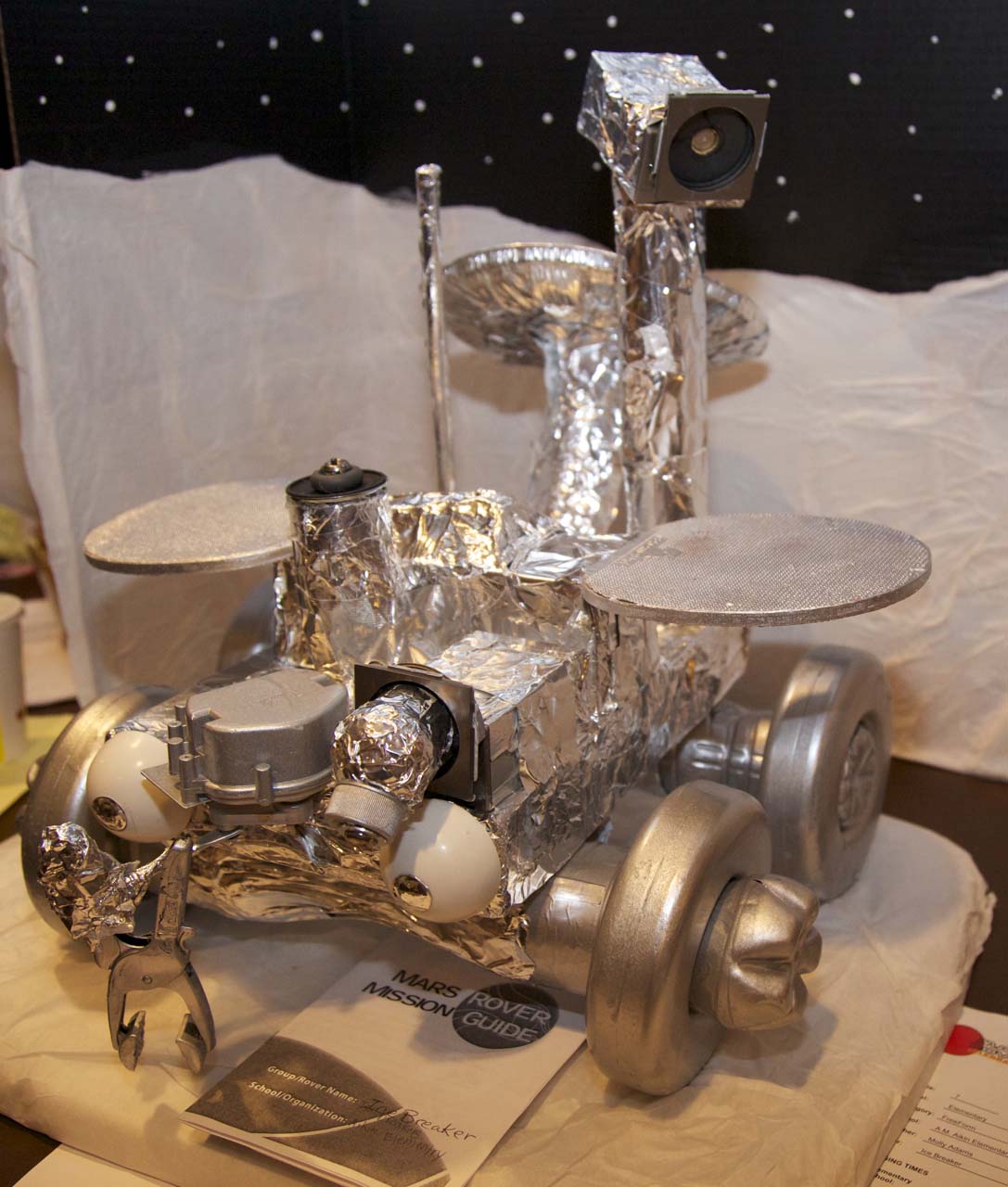 Each year, student teams research, design and construct a model rover to carry out a specific science mission on the planet's surface. A $25 limit on supplies helps students learn about budgets and project management, while keeping the costs accessible for all schools. Past rovers have been crafted from simple art supplies, found objects, solar-power kits and radio-controlled car chassis.

Going strong for a decade, the event is expected to draw more than 700 students, representing 33 schools and 75 classrooms. An educational endeavor for third- through eighth-graders from Houston and its surrounding areas, the contest was developed to spark students' interest in science and technology.

Growing eightfold since its launch at the 2002 World Space Congress, the event recently received a $414,000 boost from a NASA Education and Public Outreach for Earth and Space Science grant. With this funding, the organizers plan to expand the program beyond Houston to other cities in Texas and across the United States.

The event is co-sponsored by UH, the American Institute of Aeronautics and Astronauts, NASA and Marathon Oil. For more information, visit http://www.marsrover.org/.
WHAT:
10th Annual Mars Rover Model Celebration and Exhibition
WHEN:
9 a.m.-6 p.m., Saturday, Jan. 28
     
10-11:30 a.m. - Elementary school judging
1:30-2:30 p.m. - Elementary school awards ceremony, Cullen Performance Hall
2-3:30 p.m. - Middle school judging
5-6 p.m. - Middle school awards ceremony, University Center Houston Room
WHERE:
University of Houston
University Center – Houston Room
Off Calhoun Road, Entrance 1
Map: http://www.uh.edu/campus_map/buildings/UC.php

WHO:
Area elementary and middle school contest entrants

###
Editorial Note: Photos are available to media by contacting Lisa Merkl. A short video recap of the event is available at http://www.youtube.com/user/UHmultimedia#p/a/u/0/KpiCjoBzhvQ.

For more information about UH, visit the university's Newsroom. 

To receive UH science news via e-mail, sign up for UH-SciNews. 

For additional news alerts about UH, follow us on Facebook and Twitter
. 
---