Robert Wuhl's long stint in show business began at the University of Houston. The actor/director/writer/producer began entertaining audiences as a student in UH's School of Theatre & Dance (SOTD). Now, he's ready to return to his alma mater to begin a new phase in his career.
Wuhl will workshop his first play "Hit-Lit" at UH and will co-direct its premiere production with Steve Wallace, director of SOTD.
Houston audiences will be the first to experience "Hit-Lit" when it runs Jan. 29 – Feb. 2 in UH's Jose Quintero Theatre. Tickets are $20 and can be purchased by calling 713-743-2929 or by visiting the school's ticket site. Show times are as follows:
            •           8 p.m., Jan. 29 – 31, Feb. 1 – 2
"Hit-Lit" follows ambitious young editor Phoebe Saint-Anne, who is on the lookout for the next big book. After she thinks she witnesses a mob-style murder, she engages Julian, the "hit man" to pen his life story.
"It's a screwball romantic comedy very much in the vein of the film 'Tootsie' along with being a satire of the publishing world," Wuhl said.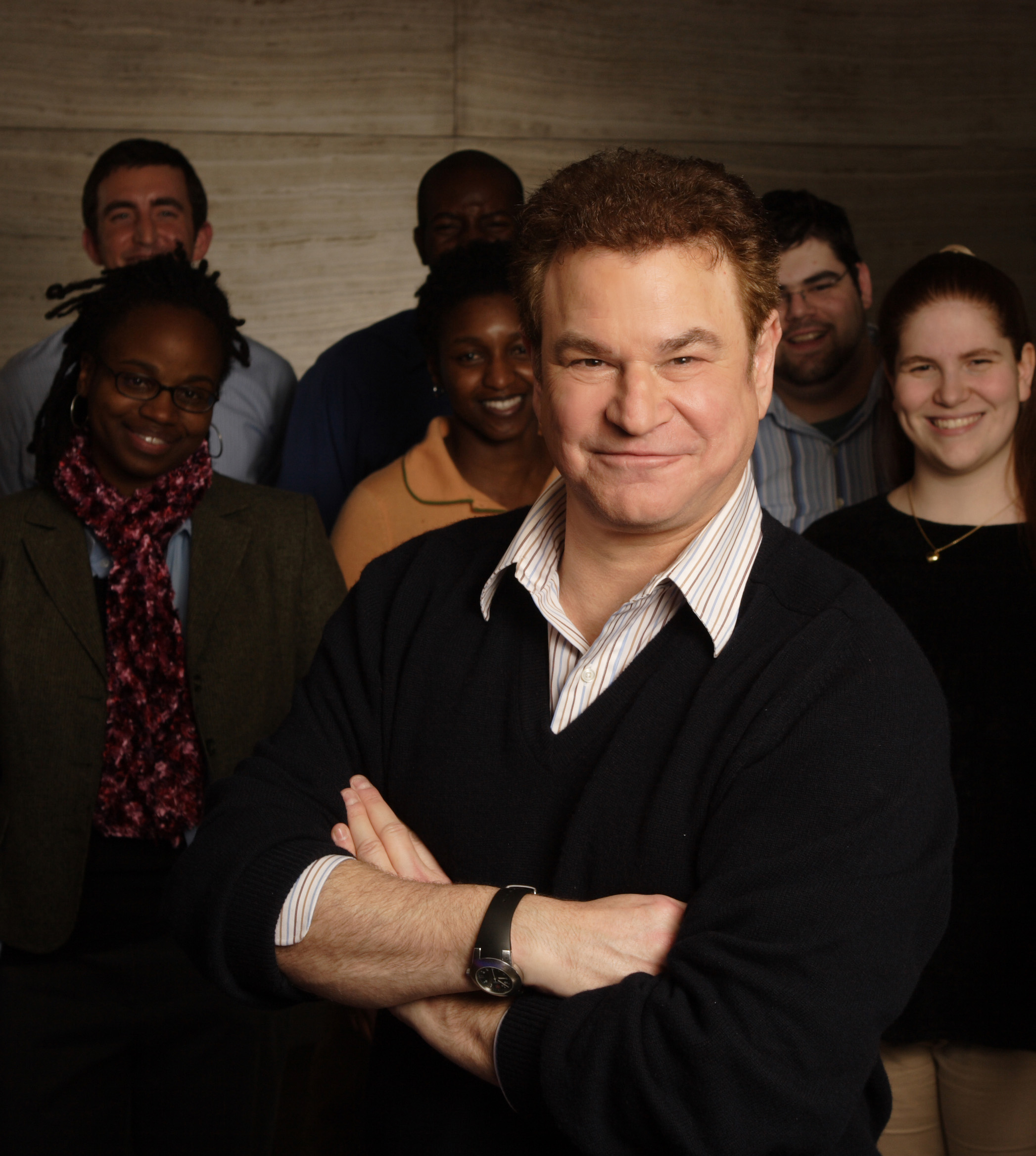 "Hit-Lit" stars professional actors Karis Danish as Phoebe, Adam Harrington as Julian and Richard Hollis as Norman Pfatt. UH theater students will round out the cast.
Wuhl announced that he was writing "Hit-Lit" during a visit to UH in April. Wallace presented him with the idea of workshopping it at the university, which intrigued the first-time playwright.
"I thought it was a great opportunity," he said. "It's a great school and a great theater program, so it made sense to bring it here. It's also a chance to provide students with practical experience of working on a brand new production with myself and a professional cast."
Following its run at UH, "Hit-Lit" will be performed in March at Queens Theatre in the Park in New York. Wallace and Wuhl also will co-direct the play's off-Broadway run. Both UH and New York productions will utilize a set designed by UH professor Kevin Rigdon.  Two UH students also will work on the Queens Theatre production.
"I want our students to see how new plays are developed," Wallace added. "This is a perfect opportunity to do that. Working with a playwright and director on a new work allows them to develop skills that they will use long after they graduate."
Wuhl has extensive film and television writing credits but said he enjoys the immediacy of writing for the stage. Screen projects, he said, can sit in development limbo for extended periods of time. With his first play, he's maintained control of its progress.
"I wanted to see work get done," he said. "Writing a play has been very rewarding. It's a lot of fun. We've had a few readings already, and things have continually been moving forward. And, I've learned a lot in the process. I'm learning about what works and doesn't work and look forward to seeing it on the stage very soon."
After studying at UH's School of Theatre & Dance, he began a career as a stand-up comic in New York and wrote material for Rodney Dangerfield. His screen debut was in the 1980 comedy "Hollywood Knights" (opposite Tony Danza, Michelle Pfeiffer and Fran Drescher). He later appeared in blockbusters such as "Good Morning, Vietnam" (1987), "Bull Durham" (1988) and "Batman" (1989). From 1996 – 2002, he wrote and played the title character in HBO's "Arli$$." Wuhl won two Emmy Awards for co-writing the 1990 and 1991 Academy Awards with Billy Crystal and others. His recent HBO specials "Assume the Position with Mr. Wuhl" feature him holding court in a New York University classroom discussing historical facts and myths. In April, Wuhl was among the former Coogs named 2012 Distinguished Alumni by the UH Alumni Association. A complete list of Wuhl's television and film credits can be found on the Internet Movie Database.
The UH School of Theatre and Dance produces professional plays, dance concerts, studio productions, a new play festival and school shows through the Theatre for Young Audiences program. The school performs in the Wortham Theatre and the Quintero Theatre. The Houston Shakespeare Festival is a professional project of the school, which is produced each summer at Miller Outdoor Theatre. The UH School of Theatre & Dance offers bachelor's and master's degrees in theater and teacher certifications in dance and theatre. Its graduate program consists of a master of arts in theatre and master of fine arts in theatre with specializations in acting, directing and design. Faculty includes Pulitzer Prize winning playwright Edward Albee, Tony Award-winning playwright Mark Medoff, Tony Award-winning producer Stuart Ostrow and Tony-nominated designer Kevin Rigdon. Among the greats who have taught at the school in previous years are Lanford Wilson, Sir Peter Hall and Jose Quintero. In 2012, the school was named "Best College Theater" in the Houston Press Theater Awards. For details on UH's School of Theatre & Dance, visit www.theatredance.uh.edu.
---