Santa's elves have nothing on University of Houston Cougars. This month, Houstonians can score some unique holiday presents designed by UH architecture students.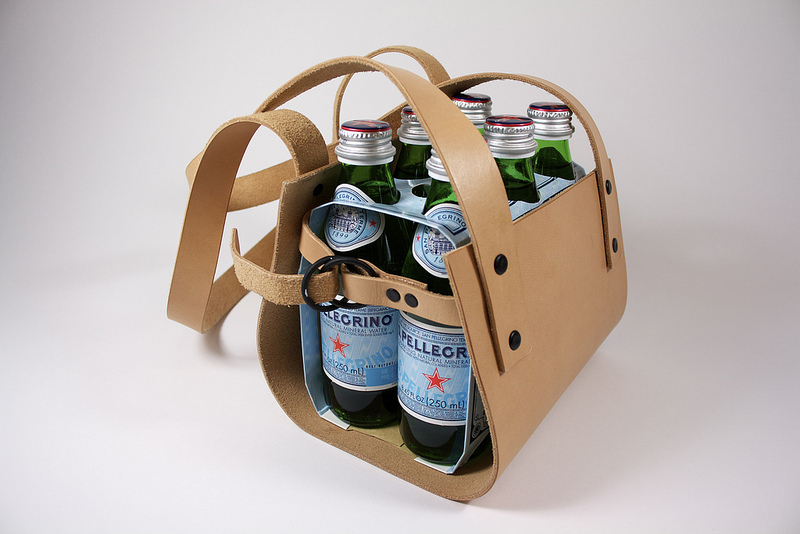 The exhibition "Made in Houston" at PH Design Shop (2414 Rice Blvd.) will spotlight products created in UH's Architecture and the Object course. Throughout the semester, student teams designed practical items and accessories, and oversaw the manufacturing process. Now, these goods are available for purchase at PH Design Shop and will be on view through early January.
Cord Bowen, adjunct assistant professor of architecture, launched this course two years ago and guides students as they explore new designs and research production methods. The class is in its second year at UH's Gerald D. Hines College of Architecture.
"For this class, students aren't designing for the teacher. They're designing for the consumer," Bowen said. "This project goes far beyond the classroom. It's interesting because each team carries the risk of a project not being sold. For these designs, they focus and organize their ideas very differently than we normally see in the classroom."
Products to be showcased in "Made in Houston" include:
Beer Sling: A leather pouch with adjustable straps that can be used for carrying beverages.  When not in use, the Beer Sling is easy to roll up and store. (Created by students Dillon Phillips, Mike Rhodes and Michael Viviano)
Pencil Roll: Perfect for carrying art and office supplies, the Pencil Roll is a canvas pouch with pockets. The Pencil Roll can be used to organize art supplies, pens, loose change and even cellular phones. It easily rolls up to fit in purses or backpacks. A leather strap with snaps keeps items snug. (Created by students Dana Trammel, Stephanie Balbin and Adam Nguyen)
Leather Fold-up Hand Bag: A compact, flat handbag that easily fits into pockets. It can accommodate loose cash, cellular phones, credit and identification cards and a pen. Once folded back up, a snap keeps all of its contents in place. (Created by students Amy Vo, Cindy Bang and Erin Ferguson)
Min Containter: Wool felt receptacle for use at home or the office. The stylish bowl can be used as a place to stash everyday necessities – wallets, watches, keys, phones, receipts and other items. (Created by students Mirna Santillan, Irving Gomez, Negar Nikouei)
Wallet: A leather wallet that's appropriate for those who travel light. It accommodates credit and identification cards and cash. Its simple design allows for little waste or excess materials during the manufacturing process. (Created by students Ivan Lopez, Luis Baena and Ignacio Perezanta)
Sketchbook Sleeve: This leather folder with a single pocket offers a stylish, protective covering for sketchbooks or note pads. (Created by students Juan Ponce, Adan Razo and Joshua Caluag)
Looseleaf: This soft gray felt folder – "padfolio" -- holds notes, documents, iPads and other tablets. It comes with a pad of paper. (Created by students Devlin Tan, Katie Lance and Rachel Lee)
Pebble: The Pebble is a small, decorative concrete multi-use receptacle. It can hold plants, office supplies or other items. (Created by students Hung Pham, Ricardo Sepulveda, Manuel Mandujano and Bradly Hirdes)
Teams were required to produce a minimum of 10 units of each product. Team members also conducted market research to determine production costs and pricing.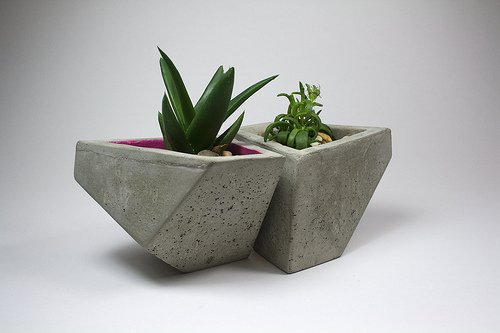 "The first thing I notice in this class is that students remove their layers of fear," Bowen said. "They're not afraid of putting their ideas on the market and hearing whether people like them or not. It also empowers them as entrepreneurs. The class teaches them about finance, business structure and leadership and  they emerge more confident and knowledgeable about setting up a small business."
For images of "Made in Houston" products, visit its Flickr site.
The Gerald D. Hines College of Architecture offers bachelor's and master's degrees in a variety of disciplines, including architecture, space architecture, interior architecture and industrial design. Faculty members include esteemed professionals in the architectural community, as well as award-winning academic veterans. Facilities include studio spaces, the new Materials Research Collaborative, computer labs and the Burdette Keeland Jr. Design Exploration Center. To learn more about the college, visit http://www.arch.uh.edu/.
###
---