Earlier this year, Houston audiences experienced two ambitious operas at the University of Houston. UH's Moores Opera Center presented Daron Hagen's "Amelia" and Richard Strauss's "Der Rosenkavalier" to the cheers of the city's opera aficionados.
Both operas continue to earn acclaim and recently were recognized in the National Opera Association's (NOA) 2012 Opera Production Competition.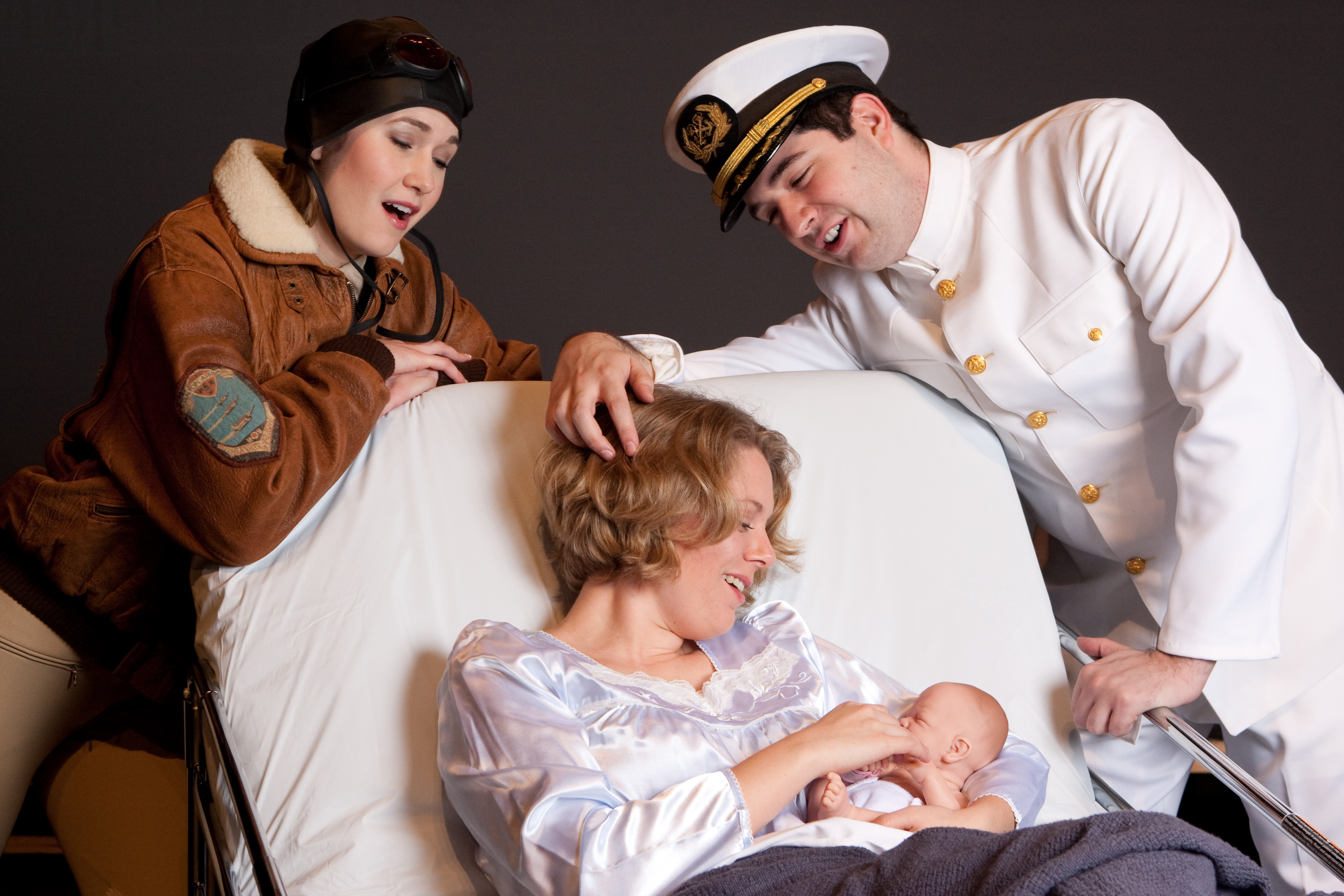 "Amelia" earned first place in Division 4 of the competition, and "Der Rosenkavalier" took second place in Division 5. Categories are divided according to operas' sizes and budgets, and competitions entries are submitted through video recordings of productions. Awards will be presented during NOA's annual convention January 5 in Portland, Ore.
 "Amelia" was performed at UH in January and was the second performance of Hagen's work. Hagen and librettist Gardner McFall were on campus to observe rehearsals and attend performances. Ross directed the opera and Brett Mitchell, assistant professor at the Moores School of Music, conducted the music. Graduate student Megan Berti (mezzo soprano) performed the title role.
In late March, "Der Rosenkavalier" made its UH debut. The production combined the talents of the Moores Opera Center and Moores Symphony Orchestra. The opera is rarely performed at a university because of its complex music, but UH's singers and musicians were undaunted in their performances. Graduate student David Ward (baritone) performed the role of Baron Ochs and UH associate professor of voice Cynthia Clayton and doctoral candidate Lynda McKnight (sopranos) alternated the role of Marschallin.
Last year, the Moores Opera Center earned first place for its production of "Il Postino" in Division 4 of NOA's Opera Production competition.
"These awards, coming on the heels of last year's win, should help UH receive the recognition it has long deserved as one of the nation's top university opera production programs," Ross said. "It also confirms the wisdom of our support of new operas and the need for university programs to be adventurous leaders in this field."
The Moores Opera Center was founded in 1986 by director Buck Ross and delivers four productions each season. Its next operas are Mozart's classic "The Marriage of Figaro" Jan. 24, 26,27 and rarely heard Shostakovich musical "Moscow Cheryomushki" Jan. 25, 27, 28.
For more details on the center or future productions, visit its website.
"We have a superb opera program in the Moores School of Music, thanks to the terrific work Buck Ross does on a regular basis. It's also noteworthy that the four annual operas presented each season belie their low production costs, even though they look like a million dollars," said David Ashley White, director of the Moores School of Music. "For all of these reasons, national recognition for what we do is always gratifying."
Each year, NOA's production competition recognizes excellence in operas from small opera companies and training programs such as conservatories and academic institutions. NOA also sponsors annual competitions focusing on opera vocals, scenes, compositions, scholarly papers and dissertations.
Founded in 1955, the National Opera Association promotes opera and musical theater and supports projects that improve the scope and quality of opera. To learn more about NOA, visit www.noa.org.
###
---