The National Endowment for the Humanities (NEH) has awarded grants to two professors in the College of Liberal Arts and Social Sciences (CLASS) at the University of Houston (UH). The University of Houston was awarded the most money of all the higher-education institutions in Texas with funded grant applications.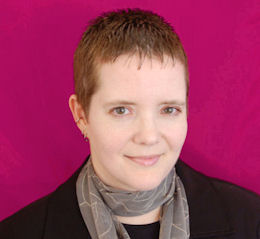 Natalie Houston, associate professor of English, was awarded a Digital Humanities Start-Up grant of $49,995. She will direct "Visual Page," a book history project that seeks to identify and analyze visual features of books, such as margins, spacing and typeface.
Casey Dué Hackney, professor and director of classical studies, received an Enduring Questions: Pilot Course grant of $20,881. She will develop an undergraduate course on the question, "Who owns the past?"
"CLASS is fortunate to have scholars and teachers such as Dr. Houston and Dr. Dué Hackney," said Kathleen Brosnan, associate dean for faculty and research, CLASS.  "Their work is innovative and important, and I am not at all surprised that the NEH has chosen to honor their efforts with these grants."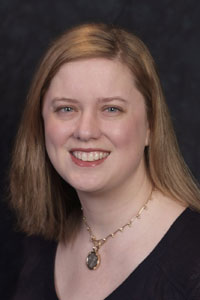 The two projects are among the 208 humanities projects the NEH agreed to fund with grant dollars totaling $17 million. Institutions and independent scholars in 42 states and the District of Columbia will receive NEH support. In Texas, seven institutions received grants totaling $278,828.
"Whether it is supporting the scholars who comb through archives in search of long overlooked facts and perspectives, bringing compelling humanities exhibits and programming into communities across the county, or applying new technologies to enduring human questions, these projects will open up new ways of understanding our world and our past," said NEH chairman Jim Leach.
Houston will use the NEH funds to develop an open source computer program to do a digital analysis of the graphic elements specific to Victorian-era texts. She will start with a test case of approximately 60,000 page images from 300 books of poetry printed between 1860 and 1880.
"Graphical aspects of the printed page convey information about the book's historical period, genre, form, cost, audience, function, organization, scope and design," Houston wrote in the grant application.
Dué Hackney's grant will help her shape the curriculum of a course that explores the ethical debate surrounding antiquity holdings in museum collections.
The success of the two grant applications points to the larger effort UH is making to assist faculty members as they pursue nationally competitive grants.
# # #
About the University of Houston
The University of Houston is a Carnegie-designated Tier One public research university recognized by The Princeton Review as one of the nation's best colleges for undergraduate education. UH serves the globally competitive Houston and Gulf Coast Region by providing world-class faculty, experiential learning and strategic industry partnerships. Located in the nation's fourth-largest city, UH serves more than 39,500 students in the most ethnically and culturally diverse region in the country. For more information about UH, visit http://www.uh.edu/news-events/.
---