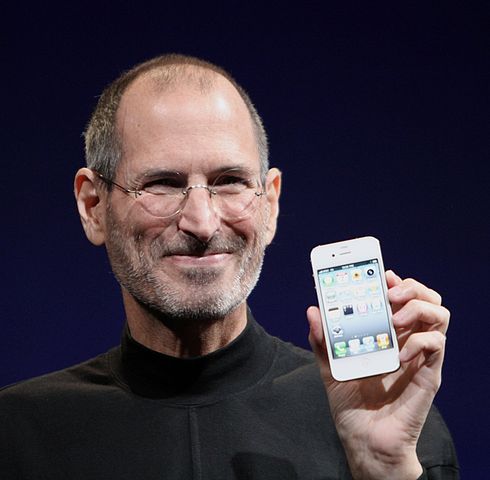 Some might find one particular college assignment at UH a bit "out of the box," but that's the idea behind an entrepreneurship class that tests students' creativity and marketing skills by requiring small class groups to record a viral YouTube video or organize a successful flash mob. How that project is carried out is up the students. The class teaches them to develop an idea, produce a product, organize participants, and manage it on an ongoing basis, much like starting up a new business.
Brenda Melgar, a junior in the Bauer College of Business, and her team of fellow students in Professor Carlos Ortega's Introduction to Entrepreneurship class will honor the late Steve Jobs by painting a tribute to the Apple founder. Melgar will start with a blank 50-inch canvas and complete the painting from start to finish in fewer than 20 minutes in front of onlookers outside of the UH M.D. Anderson Library at 2:30 p.m. Thursday, Oct. 13.
"Steve Jobs is an encouragement to entrepreneurs worldwide, so we thought this tribute was the least we could do to thank a man who inspires us," said Melgar.
Melgar is an experienced young artist who decided to pursue business school in lieu of art school so she can one day open a studio for the arts. Her work may be an impressive sight to see in person, but she and her classmates will also be graded on how many people see it online. They will post a video of the art performance on YouTube and then work on a marketing strategy to get as many views as possible. In the case of the flash mob, students will compete for as many participants as possible.
WHAT:            Steve Jobs Tribute: Live Artistic Speed Painting Performance
WHEN:            Thursday, Oct. 13 at 2:30 p.m.
WHERE:          University of Houston, M.D. Anderson Library.          
WHO:             The event is open to the public. 
---