The beginning of summer literally brings music to Houstonians' ears.
Thanks to the Immanuel and Helen Olshan Texas Music Festival (TMF), audiences can listen to top classical musicians, rising stars and premiere works in and around the city. Presented by the University of Houston's Moores School of Music, this year's event runs through July 2.
For more than 20 years, TMF has delivered a mix of concerts and master classes aimed at entertaining Houstonians and educating young musicians. TMF Concerts will be performed at the University of Houston, the Cynthia Woods Mitchell Pavilion in The Woodlands, Texas, and Texas A&M University in College Station, Texas.
This year's guest musicians include:
Mei Ann Chen, conductor
Carl St. Clair, conductor
Brinton Averil Smith, cellist
Carlos Spierer, conductor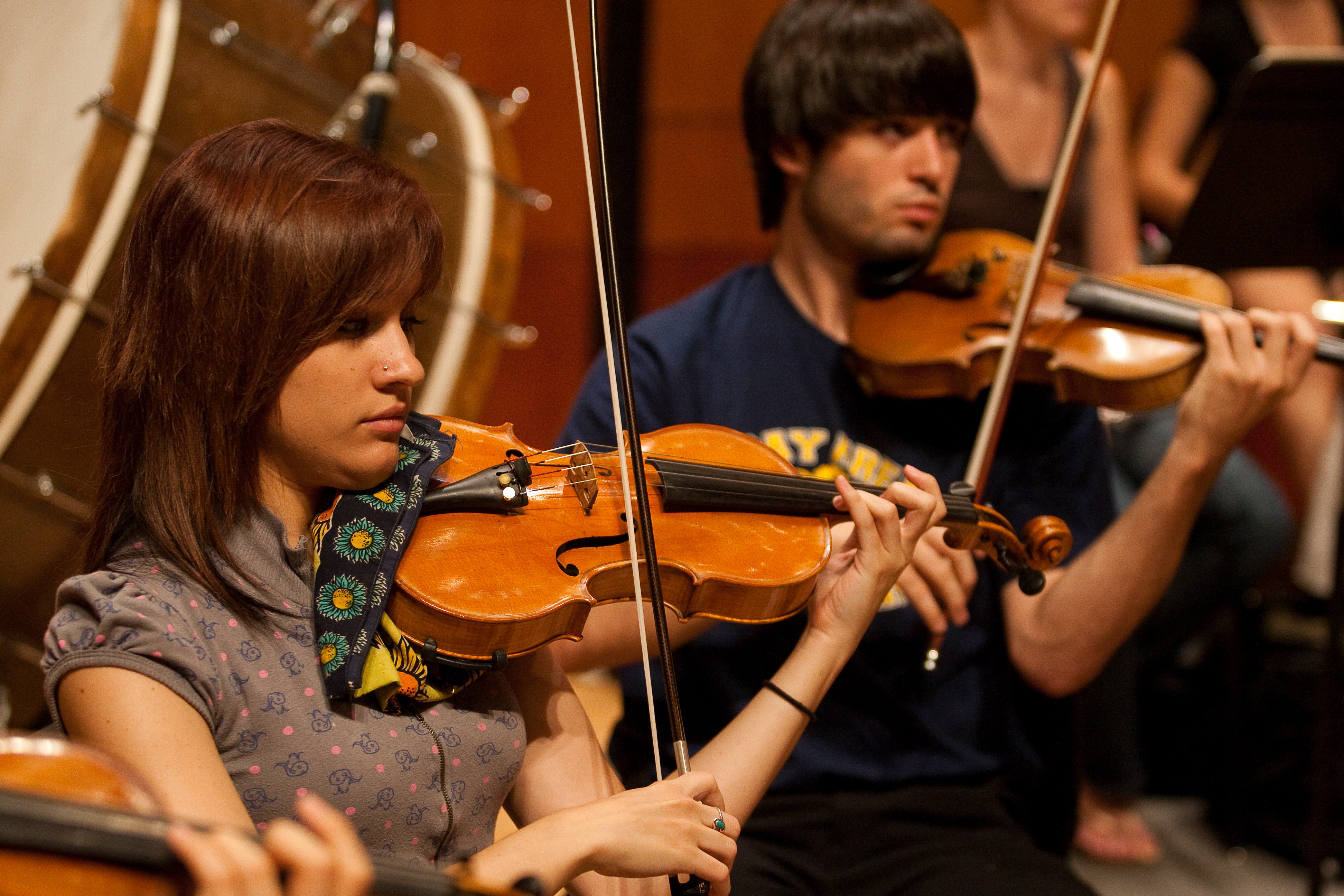 Highlights of TMF 2011 include the Festival Orchestra Series, Classical Minds Guitar Festival, the Cynthia Woods Mitchell Young Artist Competition, Young Artist Series and the Perspective Series, which offers chamber music and jazz performed by the artist faculty. This year's Orchestra and Perspective series will explore the theme "Made in America." Selections performed during these series are by 20th and 21st-century American composers, as well as works from the Romantic era inspired by visions of America.
The 2011 Texas Music Festival's sponsors include the Immanuel and Helen Olshan Foundation, Texas A&M Summer Performance Series, the Cynthia Woods Mitchell Pavilion, UH's Moores School of Music and the Texas Commission on the Arts.
For additional details on this year's performances and guest artists, visit www.tmf.uh.edu. Ticket information is available at http://www.tmf.uh.edu/season/tickets.html or by calling 713-743-3313.
To learn more about TMF, view this segment of HoustonPBS' UH Moment.
###
---