Ana Luisa Laws, a second-year student in the master of social work program at the University of Houston (UH) Graduate College of Social Work (GCSW), is one of five outstanding graduate students in Texas to receive the prestigious 2011 Ima Hogg Scholarship for Mental Health.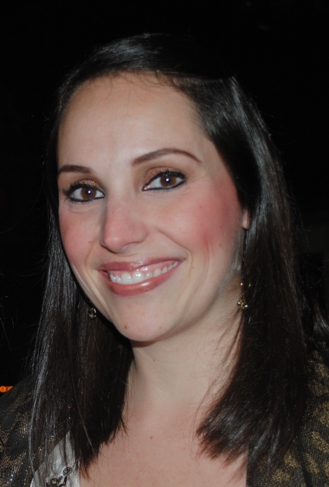 "Ana Luisa Laws clearly is one of the most exceptional social work students we have ever had in the University of Houston Graduate College of Social Work program," said Sandra Lopez, clinical professor, UH GCSW. "Ana was recognized immediately by faculty as one of our top students based on her conscientious and professional behavior, as well as her dedicated nature in submitting outstanding work. She comes to the program with established professional knowledge, skills and behavior from her several years in working with children with chronic illnesses and their families."
Before entering graduate school, Laws was director of professional training at a Houston-based international consulting and training company whose goal is to improve quality of life for children with developmental disabilities. While there she managed 33 supervisors, trained mental health professionals and organized seminars, conferences and webinars. She also served as a consultant to families with children who have developmental disabilities, providing parent education, referrals and assessments.
After Laws graduates from the UH GCSW program in May 2012, she plans to work with families and individuals from diverse populations.
"When I was 5 years old, my family moved to the United States from Guatemala. I personally experienced the feeling of being an outsider and struggled with not understanding the predominant language or the customs," she said. "Texas is a great place to serve diverse populations and, given my experience, I can provide empathetic, yet, professional support."
According to the Hogg Foundation for Mental Health, her scholarship comes at a time when Texas is facing critical shortages in the state's mental health workforce. Texas ranks far below the national average in the number of mental health professionals per 100,000 residents. In 2009, 173 counties in Texas were designated as mental health profession shortage areas and 40 Texas counties did not have a single social worker.
The Hogg Foundation for Mental Health awards up to five $5,000 scholarships annually to graduate social work students in Texas who plan to provide mental health services after graduation. The scholarship program was created in 1956 by Houston philanthropist Ima Hogg to attract students to mental health careers.
"These scholarships enable the recipients to finish their advanced studies and begin practicing their profession at a time when these skills and knowledge are sorely needed," said Octavio N. Martinez, executive director, Hogg Foundation for Mental Health.
The Hogg Foundation was created in 1940 by the children of former Texas Gov. James S. Hogg. The foundation advances recovery and wellness in Texas by funding mental health services, policy analysis, research and public education.
---