Six hundred participants, 39 presentations, three days.  The VITAL (Virtual Immersive Translational Applied Learning) Showcase, hosted by the University of Houston's department of health and human performance (HHP), may sound like the traditional conference where peers network and learn about new research. It is, but what makes this unique is the location-the virtual world of Second Life.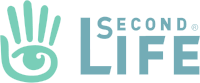 "Students from four of our classes are working together in teams to create community health and exercise programs from the ground up," said Charles Layne, professor and department chair.  "From a practical standpoint, meeting in a virtual environment allowed more team members to 'meet.' And we wanted to take advantage of technology to learn and to work as a team."
The VITAL Showcase begins at 10 a.m., Tuesday, April 5 and ends April 7.  Presentations are 15 minutes, with a question-and-answer session following from Second Life audience members.  The conference is open to the public and can be accessed here: http://maps.secondlife.com/secondlife/HHP%20at%20UH/25/128/23
(You will need to download the Second Life free program). The projects will be presented on the HHP Second Life island in the VITAL auditorium.
Students-graduates and undergraduates-in the VITAL program come from four HHP classes: Design and Evaluation of Physical Activity Programs, Urban Fitness: Program Development and Evaluation, Public Health Issues in Physical Activity and Obesity and Motor Learning.  The semester-long, collaborative project is intended to teach students management skills as it teaches the structure of community health intervention programs, all while using technological tools of today. 
"We adopted this trans-disciplinary approach to encourage students to bring the perspective of their home class to their team," Layne said. "Exercise students can advise program development students who can advise those selecting venues and other logistical issues. These are the kinds of situations they would encounter in their profession."
With 600 students participating, the logistics of team meetings could be challenging, particularly for those students not in the Houston area or who are taking one of the classes online.  The virtual Second Life environment allowed team members to meet regularly, to discuss strategies and to post their PowerPoint presentations. 
"All the presentations will be archived and available to anyone in the world who may want to learn more about the various health and exercise projects our students are proposing," Layne said.  "We want this project to continue and for students who were team members this year to aspire to be team leaders in the coming years." 
---