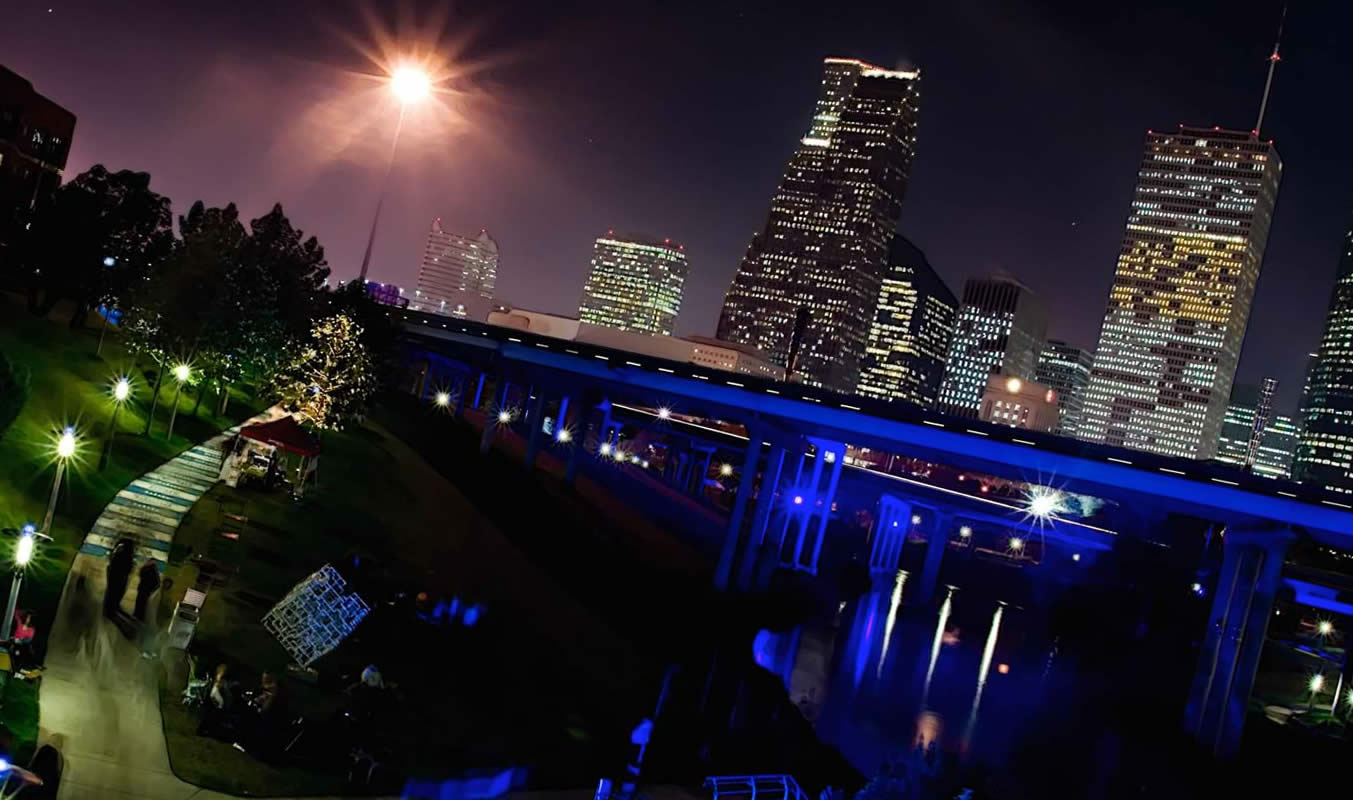 Gateway to Houston
The City of Houston is one of America's great arts destinations — one of only five U.S. cities with permanent professional resident companies in symphony, opera, ballet and theater. With world-class museums, established art galleries and critically-acclaimed cultural institutions, Houston's creative economy is a $26 billion industry. It employs nearly 180,000 highly-skilled people. The University of Houston's Kathrine G. McGovern College of the Arts is major part of this city's cultural arts' scene. It's an incubator for today's creative minds who will become the artists and innovators of tomorrow.
As bridges between the academy and the community, Blaffer Art Museum, the Center for Art & Social Engagement and Cynthia Woods Mitchell Center for the Arts are an integral part of the Kathrine G. McGovern College of the Arts. In addition to these cultural cornerstones, our programs are actively engaged in several Houston resources and community programs.
Our partnerships include the following organizations: AIGA Houston, Alley Theater, Buffalo Bayou Partnership, Center for Contemporary Craft, Contemporary Arts Museum Houston, DiverseWorks, FotoFest, Glasstire, Gulf Coast Literary Journal, Houston Arts Alliance, Houston Ballet, Houston Grand Opera, Houston Symphony, Immanuel and Helen Olshan Texas Music Festival, International Piano Festival, Lawndale Art Center, Society of American Fight Directors, Texas Music Educators Association, The Printing Museum, Project Row Houses, The Menil Collection, The Museum of Fine Arts Houston, Orange Show Center for Visionary Art and many more.
Collectively, our strong ties to the Houston arts community provide an abundance of educational as well as professional opportunities for our students and the Houston community.