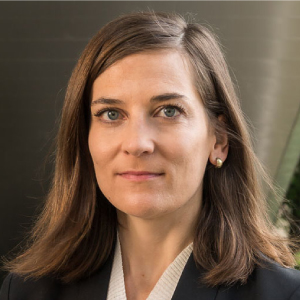 PhD, University of California, Los Angeles
MA, University of California, Los Angeles
BA, Rice University
Natilee Harren is a scholar of modern and contemporary art history and theory, with particular focus on experimental, interdisciplinary practices after 1960. Her research interests include Fluxus and the twentieth-century avant-gardes, intersections between visual art and music/sound/listening, experimental scores and notations, works on paper, conceptual art and performance, materiality and ephemerality, contemporary conservation, theories of appropriation, and feminist art and theory related to labor, care, and aging. Harren is author of Fluxus Forms: Scores, Multiples, and the Eternal Network (University of Chicago Press, 2020, winner of the Terra Foundation for American Art International Publication Grant) and Karl Haendel: Knight's Heritage (LAXART, 2017). Harren's essays and criticism have appeared in Art Journal, Art Journal Open, and Getty Research Journal, and she has been a regular contributor to Artforum since 2009. Her research has been supported by grants and fellowships from the American Council of Learned Societies, Getty Research Institute, Fulbright Program, Houston Arts Alliance, Menil Drawing Institute, and the University of California Office of the President. She is a Junior Fellow of the Mellon–Rare Book School Society of Fellows in Critical Bibliography and has served as President (2018-2020) and Vice President (2015-2017) of the Society of Contemporary Art Historians, an affiliate society of the College Art Association.  
Harren's current research projects include a study of the early-career drawings of Walter De Maria and their relation to experimental performance, sculpture, and conceptual art of the sixties; a critical history of listening practices in contemporary art; and a media-rich digital publication, forthcoming from the Getty Research Institute, that surveys and theorizes a range of twentieth-century experimental notations from the fields of visual art, music, performance, poetry, and dance. 
In addition to teaching advanced survey courses on modern and contemporary art history, Dr. Harren leads seminars on specialized topics including Fluxus and the Intermedia 1960s, Diagrammatic Visualization in Art and Theory, Problems in Contemporary Conservation, and Drawing in the Expanded Field. She is a faculty affiliate of the Women's, Gender & Sexuality Studies Program and the Media & the Moving Image initiative, and a number of her courses are cross-listed in WGSS and GLBT Studies. Before joining the University of Houston in 2015, Harren held positions at Occidental College and in the Art and Art History departments at UCLA.