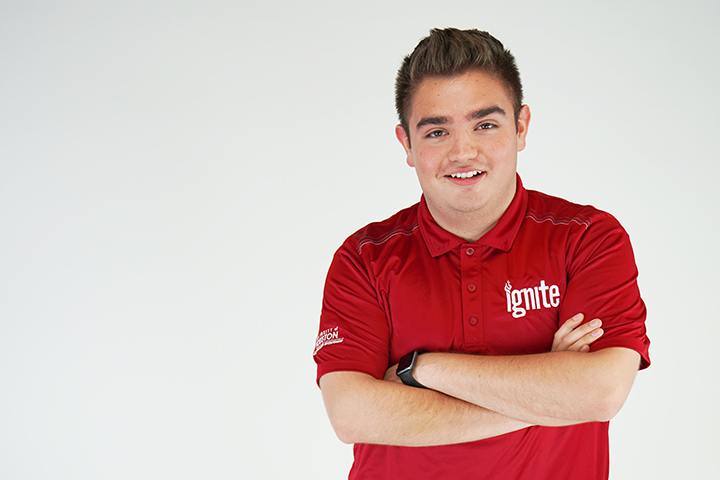 Christian is a junior public relations and political science double major who transferred to UH in the fall of 2018. Being very involved at his previous school, Christian knew he needed to be close to campus since he planned on being just as involved here.  
"I knew commuting to and from campus would take up a lot of my time.  I wanted to cut my commute down, so I decided to look into living on campus. I really wanted to have more time to participate in campus activities."  
Christian now lives in a studio apartment in the University Lofts and has no regrets about his decision.  
"I'm very happy with it. Living on campus is just so nice. It's great to just have everything I need right here. I never have to leave campus and it saves me so much time. I use that extra time to be more involved at UH.  I always think about how a lot of the organizations I'm involved in have events late in the evening. It's so convenient to be able to walk five minutes back to my room instead of driving 45 minutes home."  
If you're interested in saving time and being more involved by living on campus, check out our housing options here.