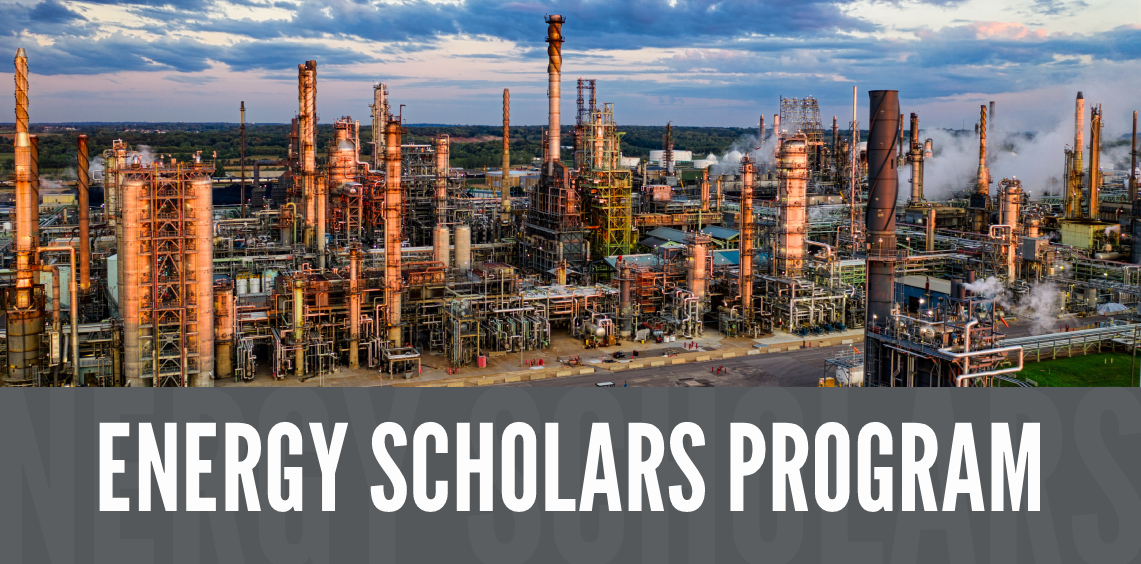 The Energy Scholars Program at the University of Houston provides undergraduate students the opportunity to work on a year-long, energy-related research project under the direction of a UH faculty mentor. Participants will receive a $6,000 scholarship to work on their project in the spring, summer, and fall. In the spring, students will begin their faculty-mentored project part-time with an expectation of 6-7 hours per week. During the summer, students will transition to a full-time research experience and participate in the SURF lecture series offered by OURMA. In the fall semester, research hours will return to part-time with an expectation of 6-7 hours per week. Faculty mentors will receive a $1,000 stipend for their participation. The program is open to students of all disciplines who are interested in working on a research project related to energy.
Participants in the Energy Scholars Program will contribute unique research that supports the Energy Transition Institute, which is focused on three core areas: hydrogen, carbon management and circular plastics, or investigate other energy-related topics within the scope of their discipline.
Learn More about Energy Scholars
Eligibility

To be eligible for this program, the student must be working on a research topic related to energy. Students from all majors and disciplines are welcome to apply. Scholarships will be awarded to continuing UH undergraduates with a minimum GPA of 3.0. Students graduating in spring or summer 2024 are not eligible.

How to Apply

Students must complete an online application, which includes:

Statement of research objectives and goals not to exceed 500 words (including references)
Two short answer questions about your academic and research experience
A proposed project timeline
Name of the UH faculty mentor/sponsor who will be providing a letter of recommendation (this should be the faculty member who the applicant will conduct research with.)

Statement of Research

The statement of research should:

Be composed in consultation with the faculty mentor
Be written in your own words — not in your faculty mentor's words
Be written in first person
Discuss the relative importance of the proposed research within its discipline
State the specific tasks to be accomplished during the summer and fall program
Define the scope and goals of the proposed research
Identify the connection of the research to the topic of energy
Be checked for any spelling or syntax errors before submission

Proposed Timeline

The timeline for the proposed research project should:

Be broken down by week
Reflect full-time work in the summer and part-time work expectations in the spring and fall

Letter of Recommendation

The UH faculty mentor letter of recommendation should:

Describe the student's qualifications
Identify the area of research, creative or scholarly activities in which the mentor will engage the student
Describe the faculty member's role as mentor to the student, including a description of how the proposed research relates to their on-going research

Expectations/Workload

During the summer, participants will be expected to work on their project full-time for 10 weeks and attend the SURF lecture series.
In the spring and fall semesters, research hours will be part-time with an expectation of 6-7 hours per week.
It is assumed that students will not take a summer course. If a student MUST take a summer course for extenuating circumstances, petitions within this spirit may be accepted on a case-by-case basis by completing a petition form. A student cannot earn course credit for the UH Energy Scholars program.

Questions

Please contact Dr. Ben Rayder in the Office of Undergraduate Research and Major Awards if you have any questions or require additional information.
Special thanks to our Corporate Partners for making this program possible