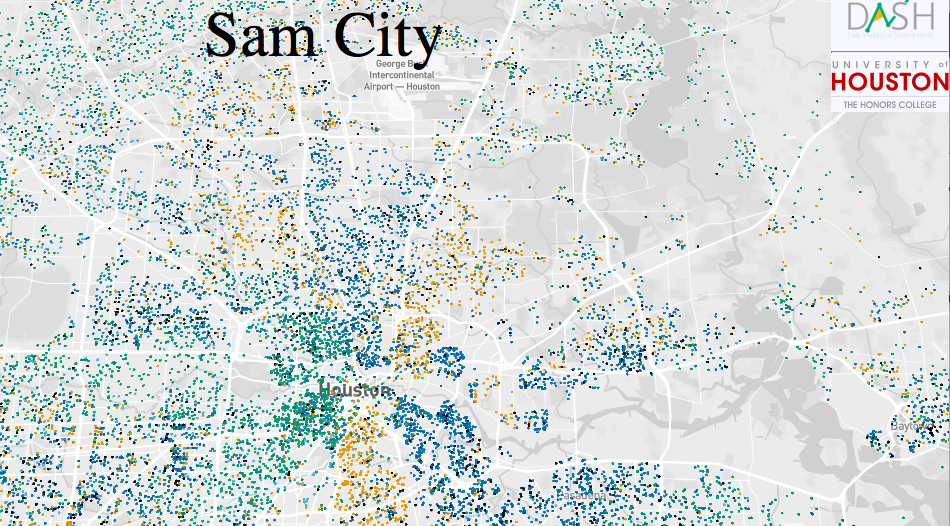 Good data tells a story.
It is a call to action and further advocacy for the community that provided it.  Community health workers being a part of the data analysis portion of research assists us in understanding how we can further implement results into effective health programs. Data collection is key for community health workers to be effective in implementing health programs and their input during the analysis portion is important in order to inform us if we are meeting the needs of the community.
Being a research driven school that works with community health workers also gives an opportunity for our students (many of whom are on the pre-health track) to work directly with community members. This exposure allows them to better understand how health disparities affect individuals from underserved communities. This prepares them to be better advocates for their patients and to understand that diseases are multifactorial and can be affected by such things as environment, income level, education level, and where you live.
Having community health workers as partners in the research process allows us to remain culturally competent and have direct access to the communities we work with. This allows us to put the research back in the communities' hands, where it belongs.
________________________________________________________________________________________________________________________________________________________________________________________
Project Based Learning
We offer community health workers, community members, and UH students to work together in several projects. These projects foster opportunities for everyone to learn from each other in a approach that data guides the research and allows us to effectively respond to the needs and goals of communities we serve.
Responsive Engagement envelops all of the projects and data that we develop and implement. Community health workers and undergraduates from our student organization, Honors in Community Health (HICH), through projects such as Responsive Resourcing, an exciting new project where students and  community health workers work together on finding, validating, and matching resources to individuals in communities.
Our Pharis Fellows are undergraduate students that make a large impact in their 10 week summer internship through the collaborative relationship between DASH and the University of Houston Community Health Worker Initiative. Their research provides foundational support through integrating data science with community health. The 2020 Pharis Fellowship Program is sponsored by the Humana Integrated Health System Sciences Institute and Hewlett Packard Enterprise Data Science Institute.
2019 Summer Pharis Fellows
| | |
| --- | --- |
| Student Names | Projects |
| Layla Shawareb | Using SAM to Model the Prevalence of Preeclampsia, its Risk Factors and Mortality |
| Kishon Joseph | Understanding Preeclampsia, Through Community Outreach, to Suggest Possible Interventions |
| Sarah Ahmed | Alleviating the Maternal Mortality Epidemic Caused by Preeclampsia Through CHW Based Interventions |
| Amber Nguyen | Modeling Asthma and Interventions with DAG Models |
| Juventino Valdez | SAM City: Simulating Asthma in Harris County |
| Surbhi Gupta | Index Classification of Asthmatic Triggers and Pollutants |
| Nicholas Randall | Air Pollution |
| Christine Pham | Evaluation of PEERS |
| Anut Kandhadai | Be Free. Beat H. Pylori. (DAG and SAM Modeling) |
| Christina Gilgorova | Be Free. Beat H. Pylori. (DAG and SAM Modeling) |
| Deborah Isola | Be Free. Beat H. Pylori. (Intervention) |
| Helen Nguyen | Food Insecurity |