Students from our Global Hospitality Master's program come from all over the world, and each brings their own culture and personality to this unique educational experience. Here's what they have to say about the program:
Class of 2018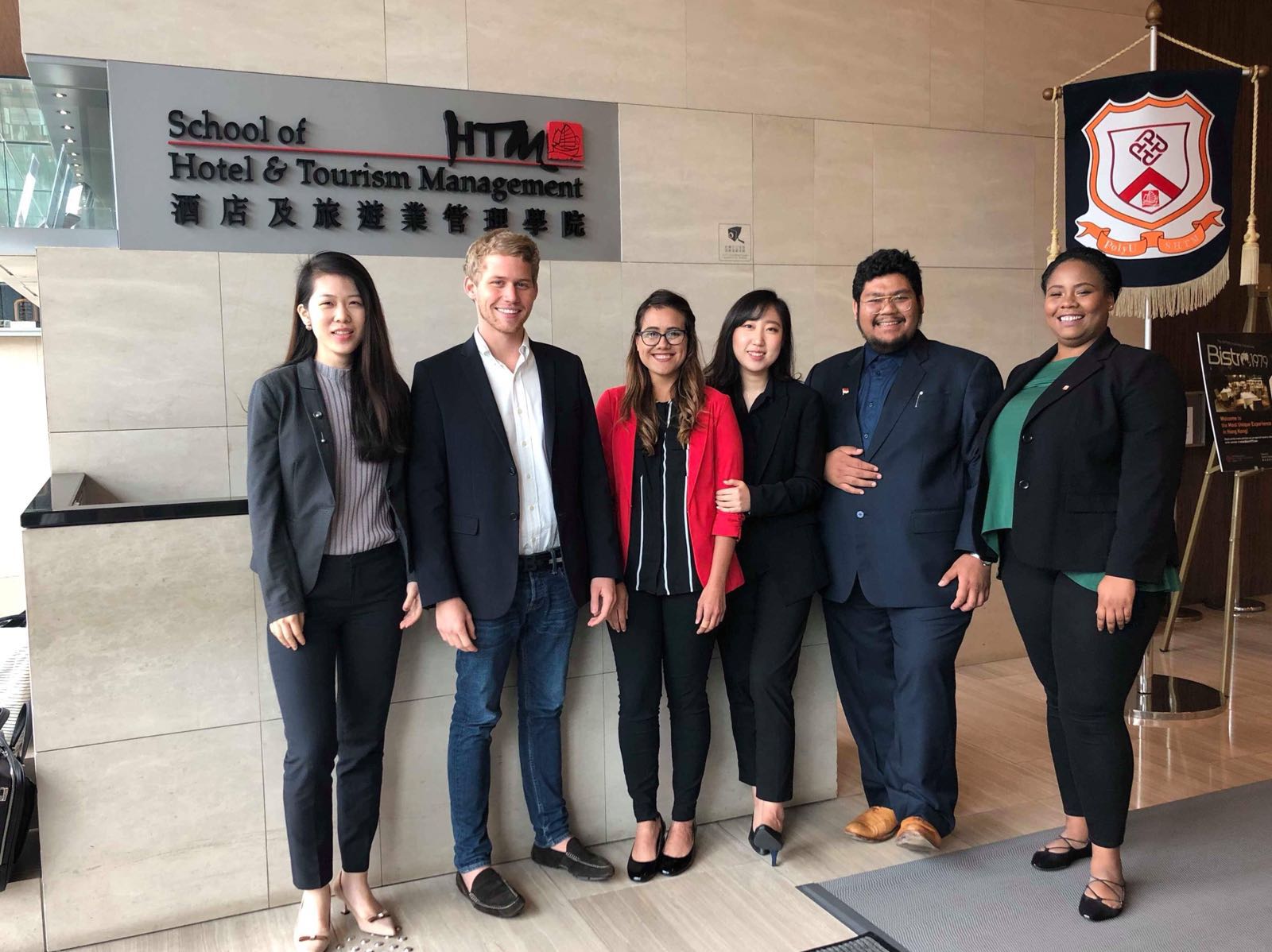 I have fallen in love with hospitality, and studying in the industry for the past four years has been amazing. The Masters in Global Hospitality Business has helped me refine my analytical, management and problem-solving skills. I have learned so much from our industry partners, which will help me fulfill my passion of being a creative and influential hotelier who will truly make a difference. - Ning Chen
---
I started my career building my own coffee shops. With my business management background, I always thought it was all about numbers, strategy and forecast. But hospitality also plays a major part in the success of any business, and I realized I needed to become a part of this growing industry. Upon researching the Masters in Global Hospitality, I was pleased to see that three top tier hospitality universities were working hand in hand to offer this unique yet challenging program. With the program, I explored three different continents and learned about many cultures. Seeing trends around the world has opened my eyes and has given me an amazing opportunity to prepare myself to face the challenges in this global hospitality industry. - Reza Daryan
---
I wanted to find a graduate program that would further my educational career and make me a more well-rounded individual. When I came across this one, I immediately knew it was for me. Through the program, I have been able to travel across different continents, see firsthand what hospitality is like in different regions, and learn about different cultures. Because of these experiences, I am now a more employable and skilled member of the workforce. I've also learned so much about the industry that I had never considered before. By getting to know my classmates, alumni and all the other professionals, I have also been able to build a network that provides me with countless opportunities.  - Ashley Mullings 
---
After receiving from my undergraduate degree from the Hong Kong Polytechnic University, and working as a research assistant, I decided to pursue a higher level of education and pursue my Masters in Global Hospitality Business. I knew this would be a powerful way to enhance my knowledge about the business aspects in the hospitality industry. The academic challenges and the practical aspects of the capstone project inspired me to join the program, and it has fulfilled my expecations of acquiring a deeper understanding of real-life practices in the industry. My journey has been challenging and interesting at the same time. It has helped me learn new insights in three different markets and has allowed me to grasp a global overview of the industry. - Yoojin Lim
---
After receiving my bachelor's degree from Ecole hôtelière de Lausanne and learning more about the Global Masters program, I wanted to expand my knowledge in different international markets. With my prior experience in luxury hotels such as the Ritz Carlton, I have developed my skills in consulting and development. - Max Uveling
---
Immediately after graduating from the University of Houston with my bachelor's degree, I wanted to learn and grow my passion for hospitality from a global perspective. I am looking forward to applying the knowledge I have learned to the real estate industry. The cultural element of this program has been a challenging, rewarding and exciting experience. Go Coogs! - Melissa Bassoo
Class of 2017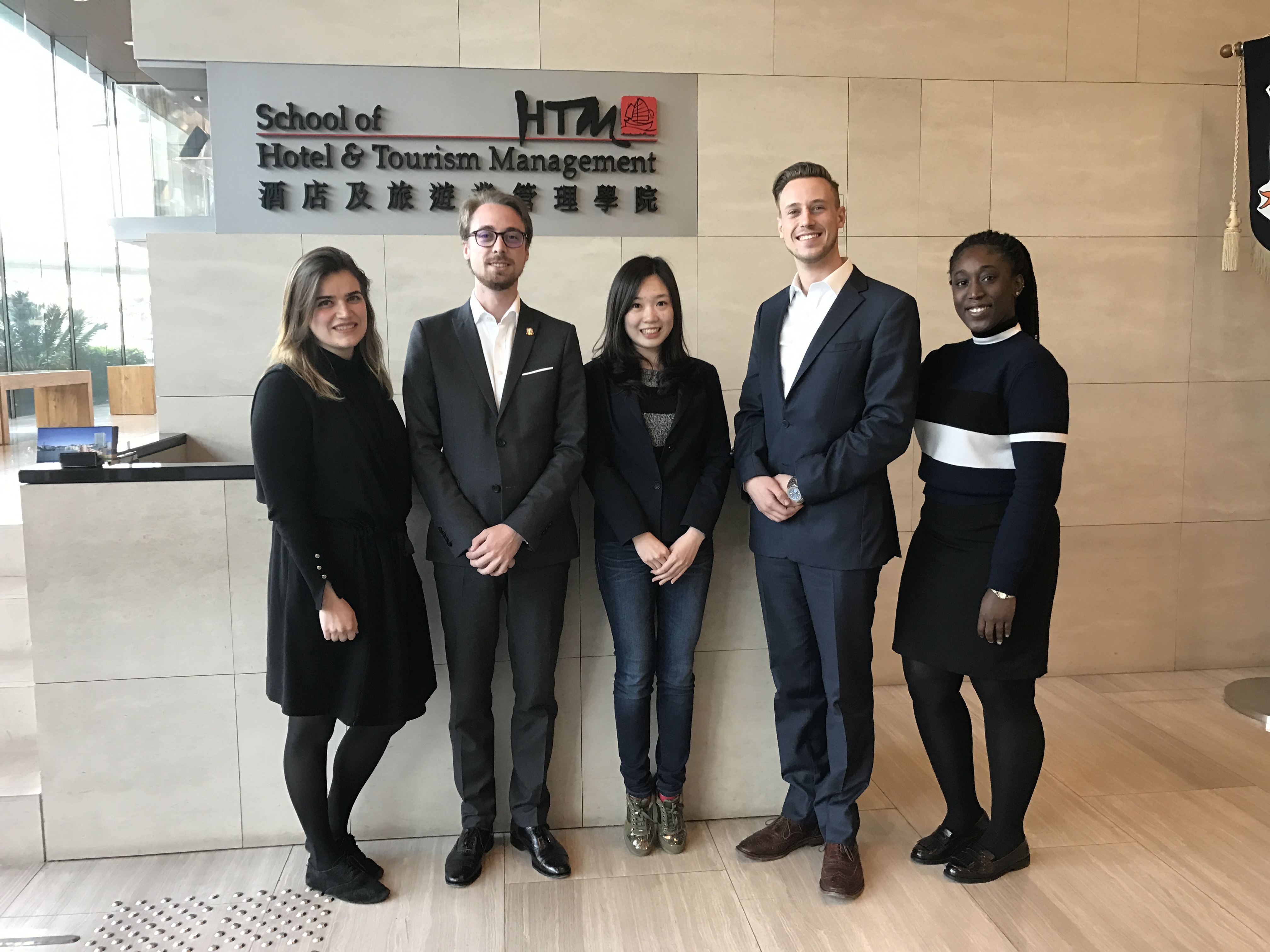 "My work experience in hospitality and tourism consisted of working with my family's hotels, as well as a travel agency in Nazareth and Jerusalem. While searching for my next degree, I came across the Masters in Global Hospitality Business, and was very interested in the idea of finishing my studies in three semesters in three continents. Though I was very eager to start this program, I was also scared knowing that I don't have the same background as my classmates. But, a semester and a half later, I know I couldn't have chosen a better degree." - Aya Afifi, Israel
Aya graduated with a bachelor's degree in Psychology with a minor in Business Administration from Interdisciplinary Center Herzliya. She has worked in social media for hotels and tour companies in Israel. 
---
"I worked as a financial auditor, but after a few months, I started to realize this was not the field that I was most interested in. As I had always considered working in the hospitality industry, I looked for a master's degree that could develop my knowledge about the future of the tourism industry. I started by looking at the EHL website, I immediately found the Masters in Global Hospitality Business. I knew it was the right program with so many opportunities. Everything is set to help students develop an unparalleled understanding of today's three main markets. Being exposed to three different cultures over three different continents is an amazing chance to develop a global overview of the industry." - Marc Flautre, Switzerland 
Marc has a master's degree in Accounting, Control and Finance from HEC Lausanne. He worked as a junior auditor and also as a ski instructor in Switzerland.  
---
"After completing my undergraduate degree in event management and internship experience as a pre-opening assistant in the Wyndham Hotel Group, a concierge in World Disney World and a commercial assistant for Hermes, I set my goal in pursuing a master's degree in hospitality to enrich my academic background. The Masters Global Hospitality Business program is a great opportunity for me to experience three very different hospitality and tourism markets. I have dreamed of being a student in EHL since senior high school because of the multicultural environment and it's practical way of teaching. This program not only reflects the brilliant culture of EHL, but also more opportunities and larger networks throughout the whole world. I believe this will lead to a great start to my future career." - Xinwei "Sylvia" Hu, China
Sylvia has an undergraduate degree in event management from East China Normal University. She has worked for Walt Disney World Resort in the US as well as assisted with hotel openings for Wyndham Hotel Group in China. 
---
"I first started in the hospitality space with a part time job in high school at the local country club. As I developed the basic skills of hospitality, I was moved from janitorial duties to events and banquet service. Throughout high school and college, I continued to build my talents around the food and beverage space, working in both front and back of house. I also had a regular summer job for six years in the northern woods of Ely, Minnesota where I worked at a summer camp for families. All these experiences, the memories, and the lessons I learned were what brought me out of the financial sector and into the pursuit of hospitality. The Masters of Global Hospitality Business degree offered by the University of Houston was exactly the program to help me cultivate that passion. Five months into my 16-month program, I can say that this was certainly the right path. The resources, network, and tools we have as students is completely unparalleled, in any degree. The program brings together so many of us with different nationalities, languages, cultures, and backgrounds.  More than the program itself, it is the people who make the difference, and I can say that I am truly motivated every day by my peers and the passion I see they share for the hospitality industry." - Taylor Caldwell, United States

Born and raised in California, Taylor has a degree in business administration with a focus on finance and accounting from Elon University – Martha & Spencer Love School of Business. He was a corporate underwriter for a bank in North Carolina and worked in food & beverage industry for the YMCA and golf resorts in the US.
---
"An internship at a hotel in Lagos piqued my interest in the diverse opportunities in hospitality, and it has only been a journey upwards since then. I went out of my comfort zone to intern in Doha in the Middle East as I needed more experience for the Masters in Global Hospitality Business program. From that experience, I realized I had a love for travelling and immersing myself in different cultures. Three semesters spent on three continents was what initially caught my attention. But this Global Master's is beyond that, and is indeed a lifetime opportunity filled with fulfillment." - Tomilola "Tomi" Onafowokan, Nigeria
Tomi has a Bachelor's degree in Economics and Business Studies from The University of Manchester.  She has worked various roles in hotel operations in Qatar, Manchester, and Nigeria.
Class of 2016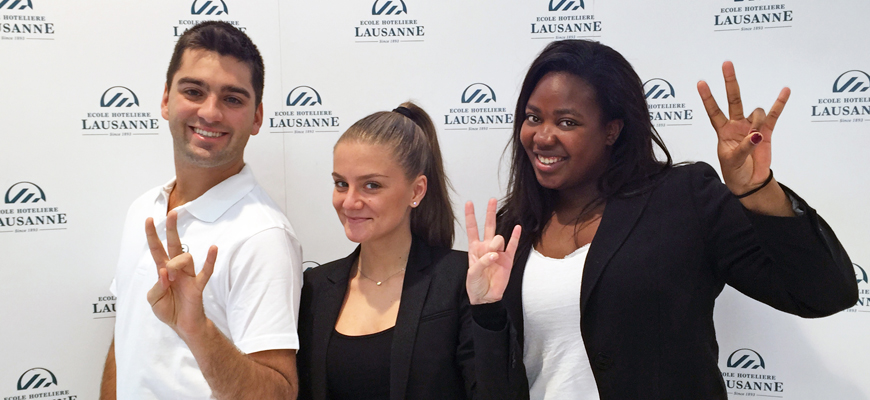 "This program was created specifically to help launch international careers. When you graduate, you can truly say you're international—you can live and work and adapt to business on three continents. There are countless master's degrees out there, but if you want to work for a large, multi-continental corporation, this is the degree for you." - Ettore Zotarelli, Brazil
Ettore earned his BS in International Hospitality Management from the École hôtelière de Lausanne in 2015. He's interned in management at Paradise Hotels and Cruises in Halong Bay, Vietnam, and in the front office at Disneyland Paris.
---
"This is a unique program. It's a one-of-a-kind, worldwide experience. When I graduate, I'll be able to say firsthand what it's like to live and work in Europe, Asia and America—that's valuable in a global industry like hospitality. With this degree, I'm able to see the world, advance my education at great universities and meet beautiful people. It's the experience of a lifetime." - Catinca Nicolae, Romania

Catinca earned her BS in Hospitality Management from Glion Institute of Higher Education/LRG University of Applied Sciences in 2015. Her hospitality experience includes jobs at the J.W. Marriott Bucharest Grand Hotel in Romania and the Kempinski Hotel Gravenbruch in Germany.
---
"If you want to be a hotelier, you need to experience different cultures. It's not enough just to read about it; you need to see it and live it a little bit. That's why I chose this program. I'm passionate about making a difference through hospitality. I want to own hotels in Zimbabwe, create jobs for people and make a difference through hospitality in my country. This program is how I'll reach that goal. It's hard work, but it will change your life forever." - Agatha Dzenga, Zimbabwe
Agatha earned her BA in International Hospitality and Events Management from the Swiss Hotel Management School in 2014. She has interned in restaurants and banquets at Nemacolin Woodlands Resort in Pennsylvania and as a management intern in F&B at the Eden Roc Hotel in Miami Beach.