Hilton College Alumni Board Aims for Increased Engagement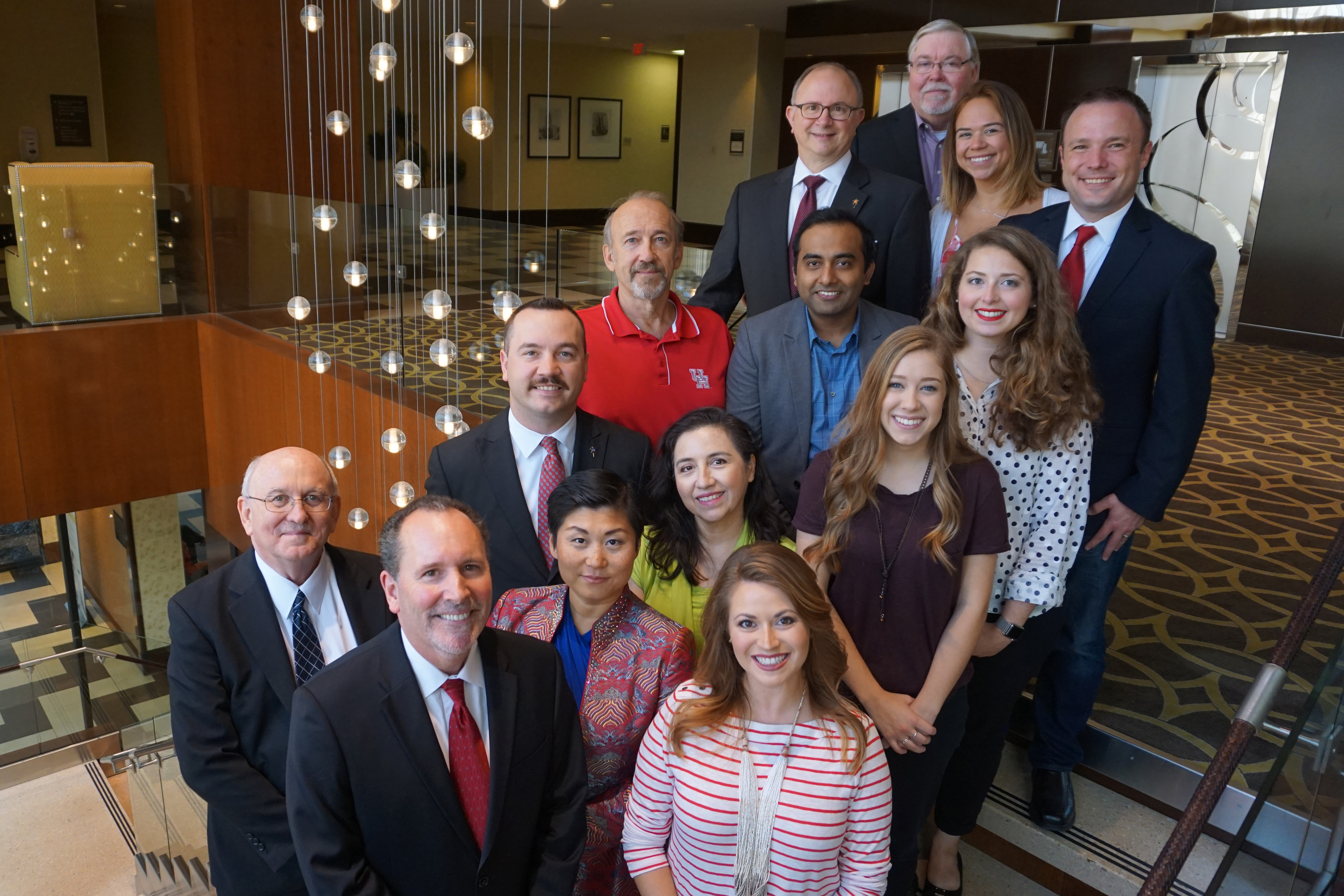 The Hilton College Alumni Board welcomed two new members during its October 6 board meeting: Xiadoan Mao-Clark ('05, MS '13), advisor at Mass Mutual Texas Gulf Coast; and Mike Przestrzelski ('78), managing partner at United Sales & Services, LLC.
"Our focus has always been to increase alumni engagement, and we are very happy they've joined us," said Kaitlyn Venable-Valdez ('12), the board's newest president. Kaitlyn is the research and development chef at Luby's, Inc., and has remained almost as active with the College since she graduated as she was during her busy student involvement days with Gourmet Night.
As she takes the helm, Kaitlyn said she couldn't be more excited about the board's initiatives to bring Hilton College grads of all ages back to the fold, and to become involved with the University and the community at large.
"We would love to partner more with Eric's Club, and we intend to participate in President Renu Khator's Third Ward Initiative," she said. "We'd also like to build upon the success of our Chicago mixer held in conjunction with the restaurant show in May and look forward to the upcoming mixer at the New York Marriott Marquis that we're coordinating with the New York City Alumni Association and the timing of the hotel show in November."
Jessica Lewis ('07), this year's incoming vice president, is the leisure sales manager for Terranea Resort. She said coming back as an active alumna has rejuvenated her pride for the College.
"I was one of those alums who left and didn't realize how important and how meaningful it is to stay involved," she said. "There are so many ways to give back to the College, and we encourage everyone to get in touch and see how they can contribute their time, talent or resources."
The 2018-19 Alumni Board also includes Noel Stalnaker ('75), treasurer; Michael Alcorn ('07), immediate past president; Randy McCaslin, CRE (MBA '80, Hon. '07), past president; and members Jeff Binford, CHA ('79), Ricky Girardi ('10), Jessica Howton ('11, MS '13), Patty Sepulveda ('89) and Faculty Advisor Dr. Priyanko Guchait. Pictured above with the board is Dean Dennis Reynolds and Honorary Member Adria Watson, chair of the Dean's Undergraduate Advisory Council.
"I envision us being the best and most engaging constituent group of the University of Houston Alumni Association," Jessica said. "We're already there, but building an even stronger network will make us shine even brighter!"
If you'd like to get involved with the Alumni board or reconnect with the College in general, contact any of the board members listed here, or reach out to Alumni/Development Coordinator Veronica Vazquez to learn about everything from events like tailgates to programs like alumni mentoring. They'd love to hear from you!
(Story & Photo: Pearl Cajoles)