COVID-19 Updates
Read more >
COVID-19 has impacted different facets of our lives over the past few months and will continue to do so for months to come. As we all navigate through this period of uncertainty, the University of Houston is committed to keeping students safe and understands that this is a particularly challenging time for our campus community.
The University of Houston strives to support student success by providing resources and assistance. Taking care of yourself by reducing stress in areas where you are experiencing difficulties can greatly improve your ability to better focus on what's important – your success.
Here are a few resources that can help:
The Office of Scholarships and Financial Aid (SFA) is committed to assisting UH students through the ongoing COVID-19 pandemic. Students are encouraged to email sfa@central.uh.edu, call 713-743-1010 (option 5), reach out for virtual drop-in advising, schedule a virtual advising appointment through Navigate, or see us in  person at the Welcome Center.

Enrollment Services Call Center and Virtual Appointment Hours:
Monday – Friday, 9:00 a.m. – 5:00 p.m.
Students impacted by the disruption of campus operations due to Coronavirus may apply for funding from the Federal CARES Act or the Cougar Emergency Fund.
Students experiencing longer-term impact from COVID-19 can request a Financial Reconsideration Appeal by contacting SFA by email or phone.
Have your UH ID ready to provide your ID number when contacting SFA.
Be sure you have completed all items on your To Do List in your myUH portal.
For information on how to upload requested documents to your To Do List items, please visit uh.edu/sfaupload .

CoogsCARE

offers student assistance in the following categories: food, finances, health, transportation, housing, counseling, safety and academic.
Sometimes, talking with others can help.

Counseling and Psychological Services (CAPS)

offers information about staying emotionally connected, online therapy, self-care, managing anxiety, surviving social distancing, loss & grief related to COVID-19 and other trusted resources for COVID-19 news.
Our Mission
We are here to help you navigate your financial journey. UH Financial Literacy aims to help students, faculty, staff and alumni take control of their finances and their future. A great education is a worthwhile investment in yourself. Among other dividends, you'll reap expanded opportunities and dramatically higher earnings. ​
At the University of Houston, a great education in your decided major is within reach — couple that with learning to better manage your personal finances and your future becomes even brighter! Why? Because financial literacy is a life skill that affects many parts of our lives. The more you know about money, the more confident you feel when making financial decisions — because money matters!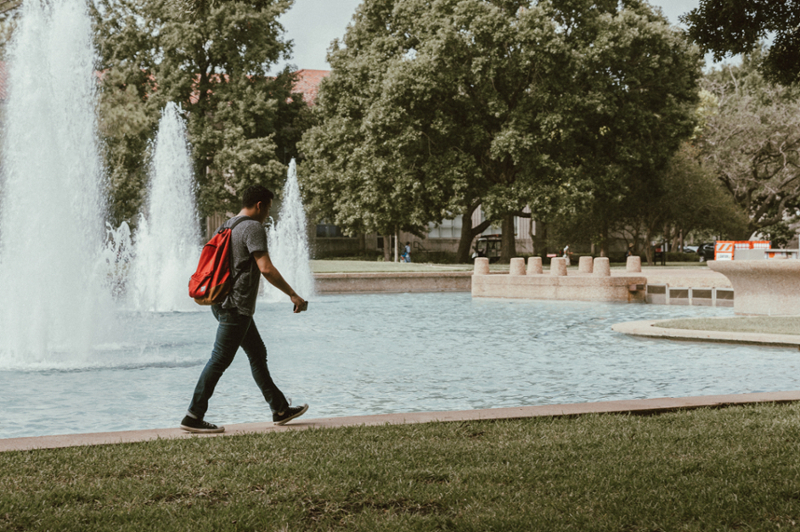 Take Charge of Your Finances
University of Houston Financial Literacy is here to help YOU. Whether it is creating a personal spending plan, calculating a semester budget for the cost to attend UH or making better financial decisions in planning for the future, we can help you establish money habits that can lead to your financial success.
Here are a few areas that we offer help with:
INTRODUCING iGRAD
Our Money Matters and UH have partnered to offer free access to the iGrad platform to the University community. The platform empowers and supports participants to acquire personal finance knowledge and build positive money habits through access to personalized educational material tailored to individual "money personalities."