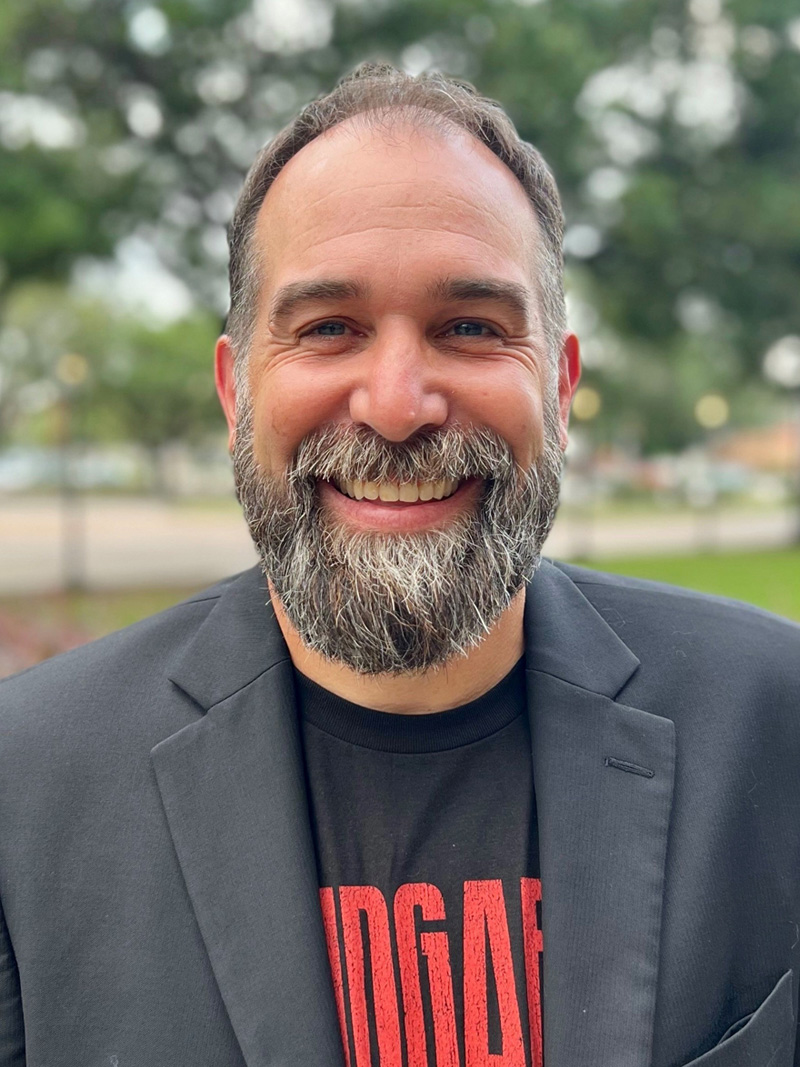 Professor
Director, Cognitive Neuropsychology of Daily Life Laboratory
Director of Clinical Neuropsychology
Psy.D., Virginia Consortium (College of William & Mary, Eastern Virginia Medical School, Norfolk State University, and Old Dominion University)
Heyne Building, Room 239D
713-743-2255
spwoods@uh.edu
Dr. Woods will be reviewing graduate student applications for the 2023-2024 academic year. Application deadline is Dec 1, 2022. Please see Student Admissions, Outcomes, and Other Data for details.
Biography
Professor Woods received his B.S. in psychology from Portland State University in 1994 and a Psy.D. in clinical psychology with a specialization in neuropsychology from the Virginia Consortium (College of William & Mary, Eastern Virginia Medical School, Norfolk State University, and Old Dominion University) in 2000. He completed his clinical internship at the VA Connecticut Healthcare System (West Haven) and a postdoctoral fellowship in clinical neuropsychology in the Department of Psychiatry and Behavioral Sciences at the University of Washington in Seattle. His first academic appointment was in the Department of Psychiatry at the University of California San Diego (UCSD), where he rose to the rank of Professor. In 2014, Professor Woods moved his laboratory to the Department of Psychology at the University of Houston.
Professor Woods' program of research uses cognitive theory to enhance the clinical detection, prediction, and remediation of real-world health outcomes in various neuropsychological populations, including HIV disease and aging. In particular, he is interested in how people's ability to "remember to remember" (i.e., prospective memory) and to navigate the internet can affect health-related behaviors such as adhering to medications. Professor Woods also has active teaching and research collaborations on these topics with colleagues at the University of Western Australia, where he maintains an Adjunct Professorship in the School of Psychological Science.
More details on Prof. Woods' research can be viewed at Google Scholar or ResearchGate.
Research Interests
Clinical and Cognitive Neuropsychology

Health-related Everyday Functioning (e.g., health literacy, health-related internet navigation skills)

HIV disease, aging

Prospective Memory
Selected Publications
(*predoctoral students, postdoctoral fellows, or junior faculty co-authors mentored by Professor Woods)
Woods, S.P., Morgan, E.E., Loft, S., *Matchanova, A., Verduzco, M., & Cushman, C. (in press). Enhancing cue salience improves aspects of naturalistic time-based prospective memory in older adults with HIV disease. Neuropsychology.
Woods, S.P., *Iudicello, J.E., Moran, L.M., *Carey, C.L., Dawson, M.S., Grant, I., & The HNRC Group. (2008). HIV-associated prospective memory impairment increases risk of dependence in everyday functioning. Neuropsychology, 22, 110-117.
Woods, S.P., Iudicello, J.E., Morgan, E.E., Verduzco, M., Smith, T.V., Cushman, C., & The HNRP Group. (2017). Household everyday functioning in the Internet age: Online banking and shopping skills are affected in HIV-associated Neurocognitive Disorders. Journal of the International Neuropsychological Society, 23, 605-615.
Woods, S.P., & *Sullivan, K.L. (2019). Lower neurocognitive functioning disrupts the effective use of internet-based health resources in HIV disease: The mediating effects of general health literacy capacity. AIDS & Behavior, 23, 676-683.
Woods, S.P., Weinborn, M., Velnoweth, A., Rooney, A., & Bucks, R. (2012). Memory for intentions is uniquely associated instrumental activities of daily living in older adults. Journal of the International Neuropsychological Society, 18, 134-138.