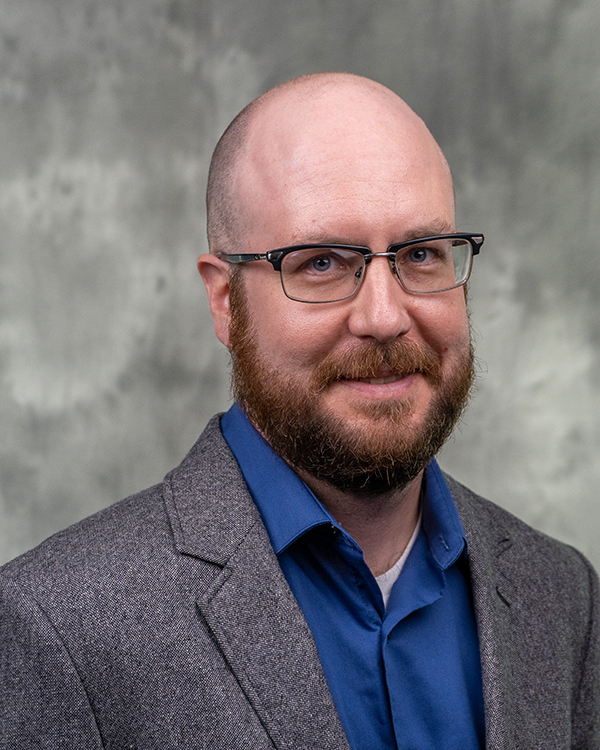 Office: 207D Heyne
Phone: 713-743-5801
Email: akfetterman@uh.edu


Dr. Fetterman will be reviewing graduate student applications for the 2020-2021 academic year.
Biographical Summary
Adam Fetterman received his B.A. in Psychology, Criminal Justice, and Human Relations and Multicultural education, at St. Cloud State University, in St. Cloud Minnesota. He then moved to Fargo, North Dakota, where he completed his M.S. and Ph.D. in Social/Health Psychology at North Dakota State University. From there he was off to Tübingen, Germany, where he spent two years as a postdoctoral researcher at the Leibniz-Institut für Wissensmedien. After his time in Germany, he moved to Colchester, England, where he was a lecturer (eq. to a US assistant professor) at the University of Essex and then moved to the University of Texas at El Paso. Finally, Dr. Fetterman is currently an assistant professor in the Department of Psychology at the University of Houston and the director of the Personality, Emotion, and Social Cognition lab.
Education
B.A. in Psychology, St. Cloud State University
M.S. in Social/Health Psychology, North Dakota State University
Ph.D. in Social/Health Psychology, North Dakota State University
Research Interests
Dr. Fetterman's research interests lie at the intersection of social, personality, and cognitive psychology. Utilizing methods from each of these fields, he investigates the cognitive processes involved in how people process social information. The major areas he focuses on here are metaphor, nostalgia, mental imagery, and the combination of these topics. He also investigates the causes and consequences of wrongness admission, in relation to reputation and emotion. Aside from these two main programs of research, he likes to dive into a variety of interesting topics. A current project is focused on dual identity and educational outcomes and reactions to political policy. Additional and previous topics include doomsday preppers, political ideology, evolution, embodiment, religion and atheism, narcissism, cooperation/competition, prosocial behavior, social power, rationality, meta-science, and linguistic analysis.
Teaching
Dr. Fetterman teaches classes on social psychology, personality, and emotion.
Professional Activities 
Associate Editor – Social Psychology
Consulting Editor – Journal of Research in Personality
Honors
Outstanding efforts in securing extramural funding
Society for Personality and Social Psychology Student Travel Award
Outstanding Contribution to Social Justice
Psychology Department Student Merit Award
Transformational Leadership Award in Human Relations and Multicultural Education
Affiliations
2019-Present Society for Experimental Social Psychology, Fellow
2013-Present European Association of Social Psychology, Full Member
2013-Present Association for Psychological Science, Full Member
2009-Present Society for Personality and Social Psychology, Full Member
2006-Present Psi Chi-The National Honor Society of Psychology
Selected Publications
Fetterman, A. K., Curtis, S., Carre, J., & Sassenberg, K. (2019). On the willingness to admit wrongness: Validation of a new measure and an exploration of its correlates. Personality and Individual Differences, 138, 193-202.
Fetterman, A. K., Rutjens, B. J., Wilkowski, B. M., & Landkammer, F. (2019). On post-apocalyptic and doomsday prepping beliefs: A new measure, its correlates, and the motivation to prep. European Journal of Personality, 33, 506-525.
Fetterman, A. K., Wilkowski, B. M., & Robinson, M. D. (2018). On feeling warm and being warm: Daily perceptions of physical warmth fluctuate with interpersonal warmth. Social Psychological and Personality Science, 9, 560-567.
Fetterman, A. K. (2016). On god-belief and feeling clean: Feelings of cleanliness are associated with feelings and behavior in daily life, particularly for those high in god belief. Social Psychology and Personality Science, 7, 552-559.
Fetterman, A. K., *Bair, J. L., *Werth, M., Landkammer, F., & Robinson, M. D. (2016). The scope and consequences of metaphoric thinking: Using individual differences in metaphor usage to understand the utility of conceptual metaphors. Journal of Personality and Social Psychology, 110, 458-476.
Other links