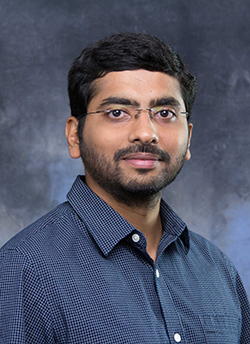 The UH College of Liberal Arts and Social Sciences (CLASS) is pleased to announce that Department of Health and Human Performance Assistant Professor Pranav J. Parikh has been awarded a prestigious research grant by the Eunice Kennedy Shriver National Institute of Child Health and Human Development (NICHD), sponsored by the Shirley Ryan Ability Lab. The $38,750 grant was awarded for Parikh's research project titled, "A Broad-Spectrum Method for Evaluation of Dexterity in Children."
The objective of this project is to test the reliability and validity of a new clinically viable pediatric dexterity test. Current clinical tests of dexterity in children lack sensitivity in identifying subtle deficits in developmental dexterity or in detecting small changes in dexterity following a treatment.
Parikh's research team has developed a novel pediatric dexterity assessment method that provides information on the multidimensional nature of dexterity in children. This comprehensive pediatric dexterity testing will provide clinicians a sensitive tool to assess the effectiveness of a treatment in a time efficient manner and detect deviations from age norms.
As one of the National Institutes of Health in the United States Department of Health and Human Services, NICHD aims to lead research and training to understand human development, improve reproductive health, enhance the lives of children and adolescents and optimize abilities for all.