Sport and Fitness Administration Program Hosts Brazilian Sport Administrators
The Sport and Fitness Administration Program (SFAP) recently conducted an Informational Exchange Symposium with Brazilian sport administrators who were involved in the most recent FIFA World Cup, Rio Olympics, and Paralympic Games. The visit to the University of Houston included a morning symposium with SFAP faculty members, a tour of the athletic facilities, and an informal conversation with 10-time Olympic medalist Carl Lewis. The Brazilian sport administrators were impressed with what they heard, saw, and experienced at UH and in Houston.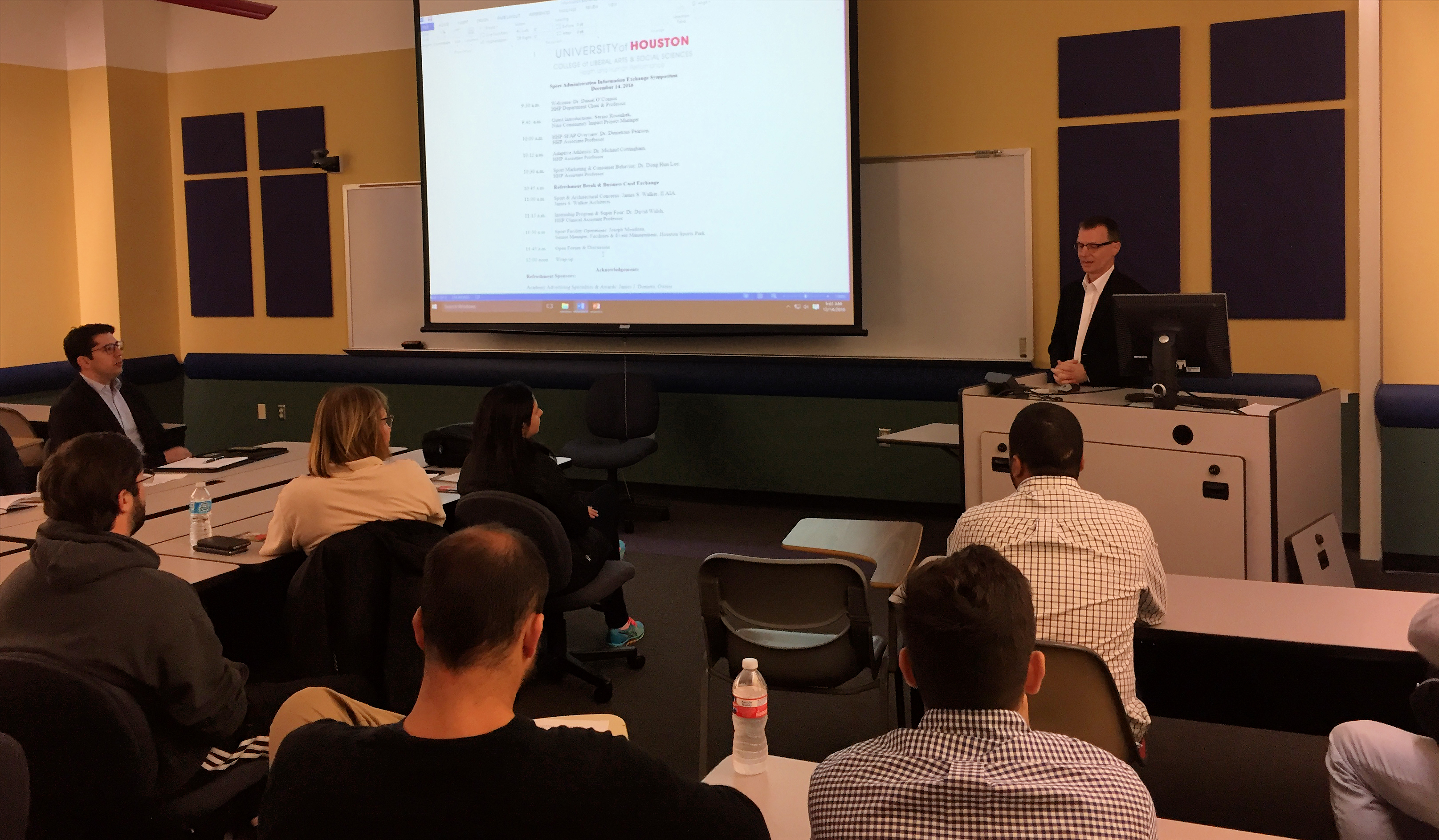 Dr. Dan O'Connor, HHP Department Chair, welcomed the Brazilian sport administrators and discussed degree programs and research activities.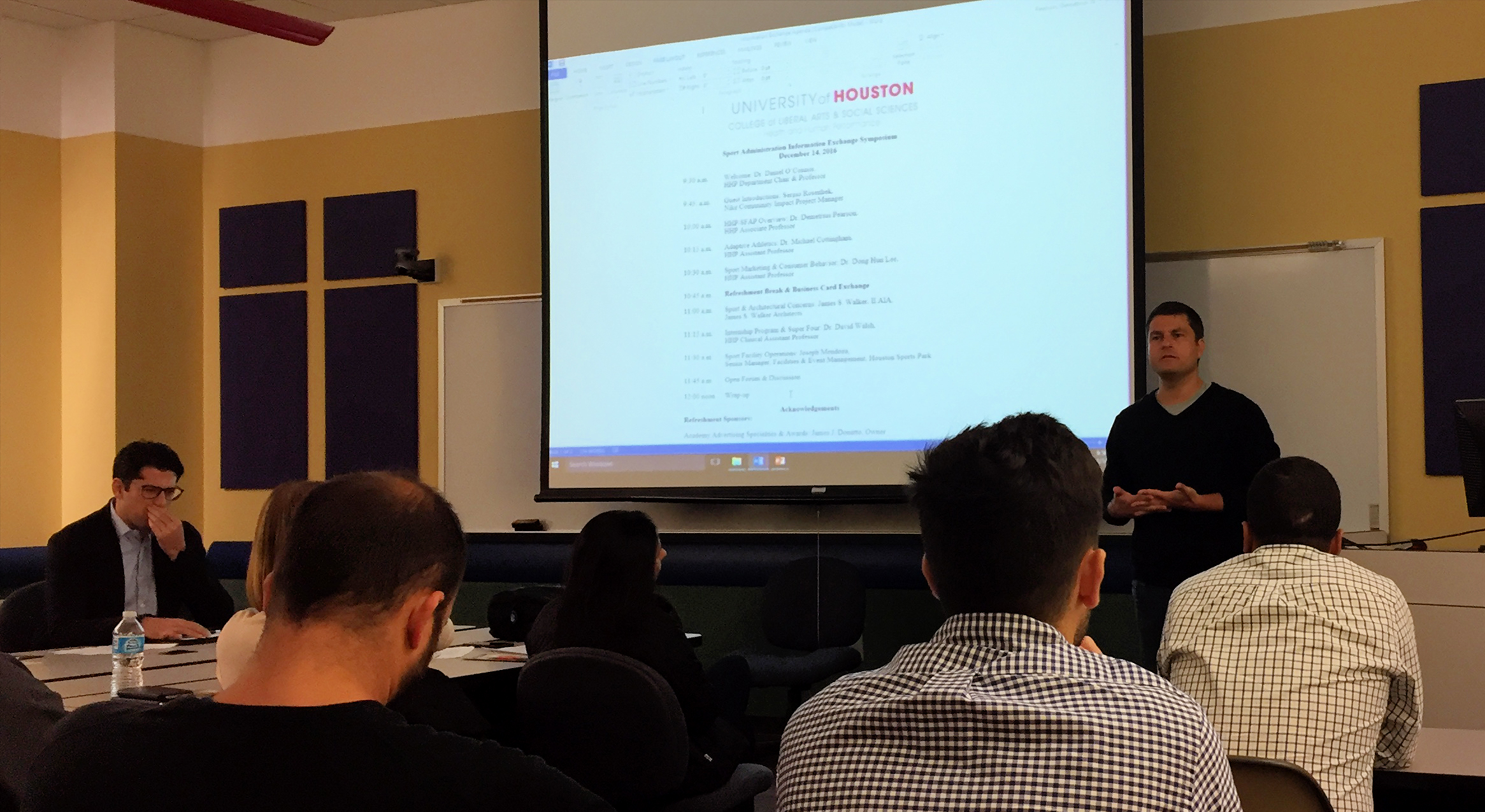 Sergio Rosenhek, former SFAP graduate student,
explains why the group chose UH-HHP to gather information about event planning and facility administration.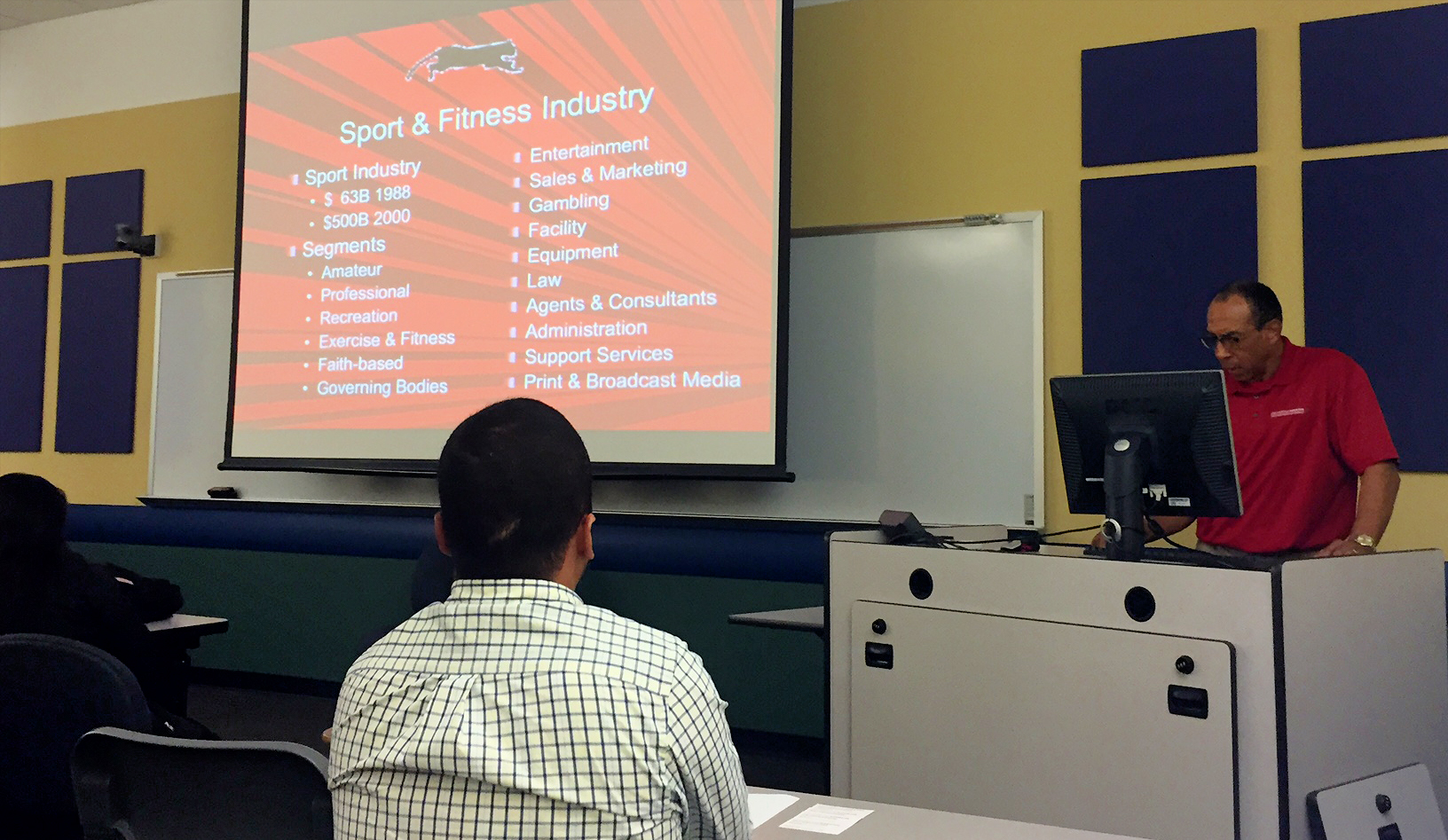 Dr. Dee Pearson, Associate Professor, informs the delegation about HHP's Sport and Fitness Administration Program and its intra/interdepartmental affiliations.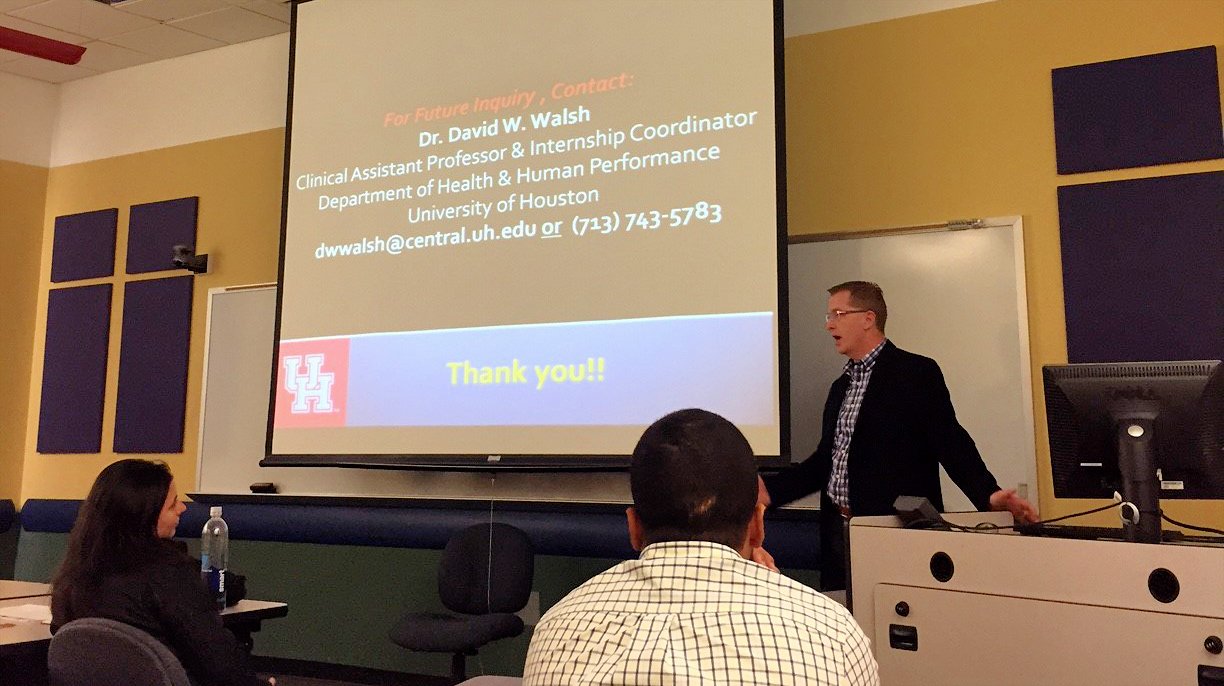 Dr. David Walsh, Clinical Assistant Professor, discusses the SFAP's internship program and the many sport, fitness, and recreation learning opportunities.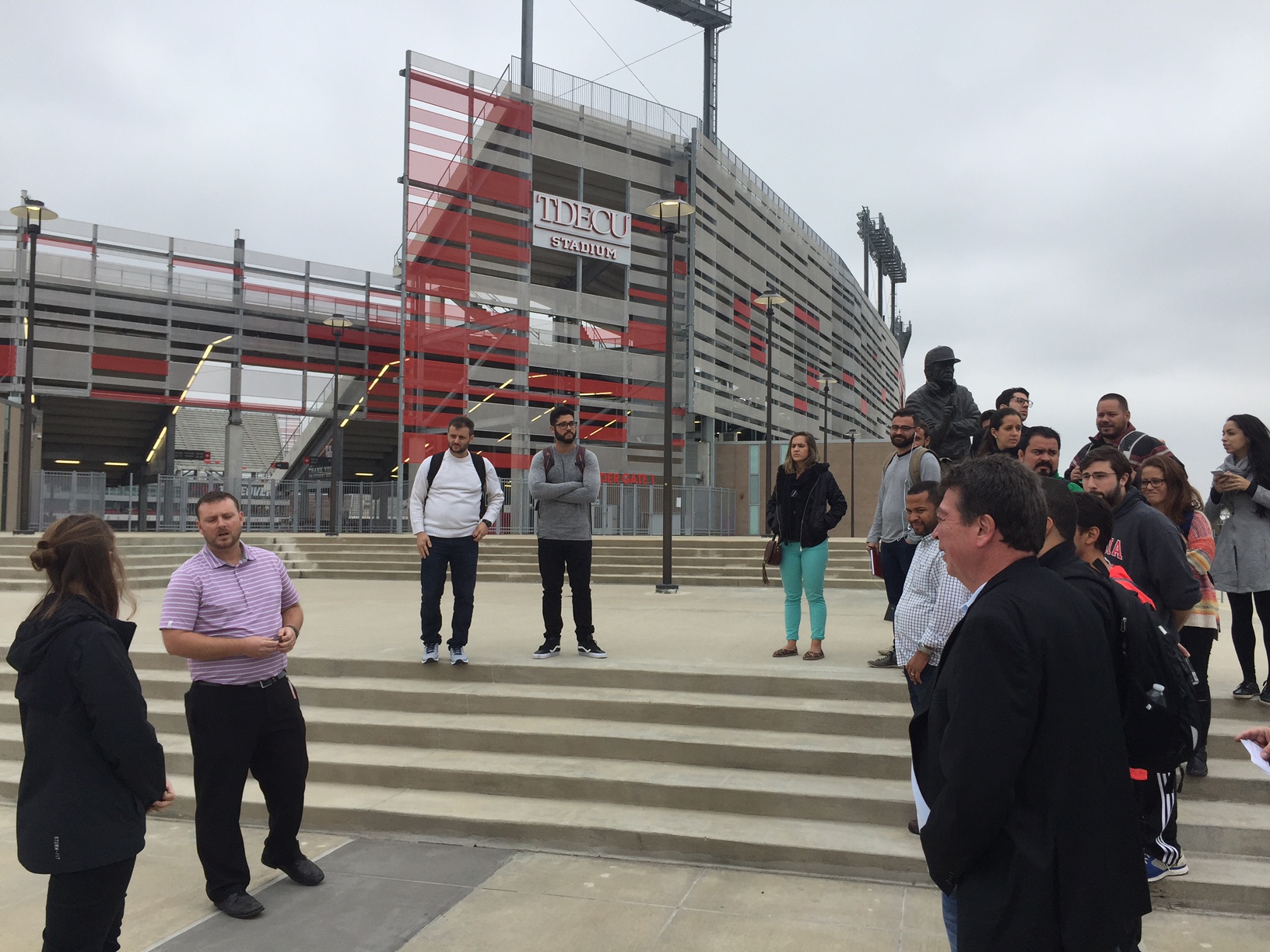 Jeremy McDonald, UH Facilities General Manager (and former undergraduate student), gave the Brazilian sport administrators
a tour of UH's collegiate athletic facilities. Newly built TDECU Stadium is in the background.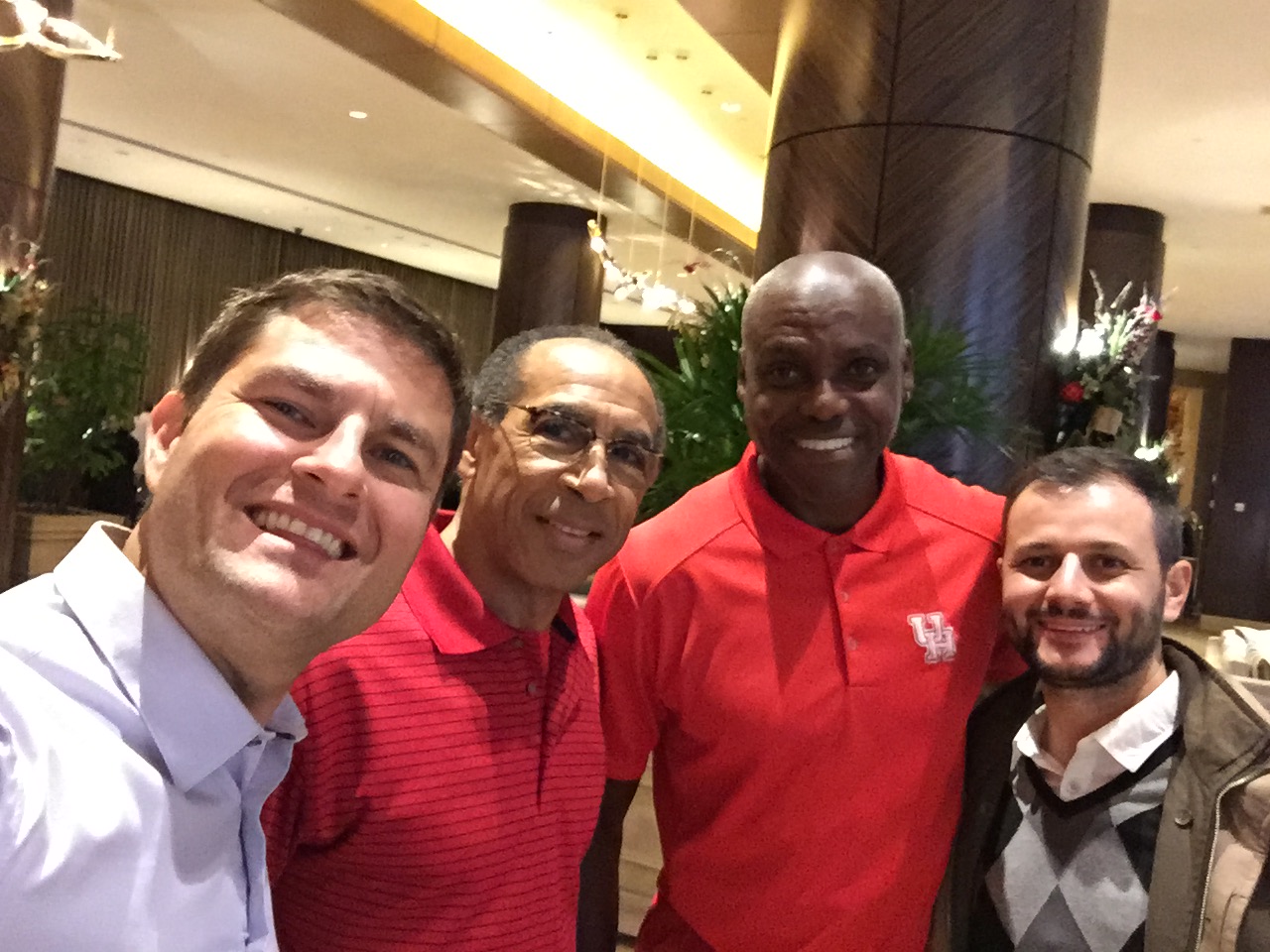 Carl Lewis, UH alumnus and Olympic multi-medalist, poses with Sergio Rosenhek, and Drs. Pearson, and Campestrini
after his conversation with the Brazilian sport administrators.