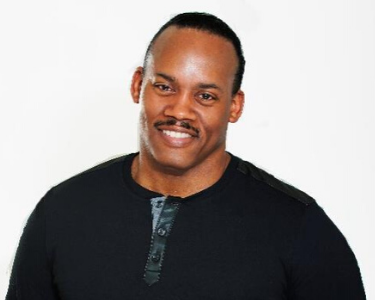 Director Greg Carter is a native of Houston, Texas, a graduate of Texas A&M University and has produced over thirty feature films. Greg's corporate commercial clients include Lexus, Toyota and Infiniti. After studying under Pulitzer Prize-winning playwright Charles Gordone, Greg Studied film at Rice's prestigious School of Visual and Dramatic Arts under Professor Brian Huberman with producer Elizabeth Avellan (Robert Rodriguez's partner at Troublemaker Studios). Recognized along with director Richard Linklater with a Institutional grant from the Academy of Motion Picture Arts & Sciencesfor programs at the Museum of Fine Arts Houston. He served on board of directors of the Southwest Alternate Media Project (SWAMP) and is a respected SXSW Film Festival alumni. Gregory also studied screen-writing with Academy Award winning writer/producer Pamela Wallace as well as writer/directors John Lee Hancock, Bill Witliff and Tim McCanlies. His most recent feature films include Monica, Lucky Girl, My B.F.F.and One Crazy Christmas.
Monica, on which Greg served as Writer, Director and Co-Producer stars Mariel Hemingway, James Remar, Carmen Electra, Lynn Whitfield, Briana Evigan and Stacey Dash. "Monica" is being distributed by e-One Entertainment and was available for streaming on Netflix and now Amazon Prime. The movie was released to theaters in NYC, Chicago, L.A. and Houston and broadcast on Showtimein 2014.
Lucky Girl, on which Greg served as Producer and Director, was released theatrically in 2015 by eOne Entertainment and premiered on BET. "Lucky Girl" his 11th feature which stars: LeToya Luckett, Columbus Short, Serayah, Malik Yoba, Ella Joyce, Shanti Lowry, Parker Mckenna Posey, Billy Sorrells, Gary Sturgis, Jalene Mack, Ameer Baraka, Camille Bright, Junie Hoang, Hawthorne James, and more.
My B.F.F.,screened at the Urbanworld Film Festival in 2016 and the Pan African Film Festival and HBFF in Los Angeles in 2017. The movie stars newcomers Ainsley Bailey (Disney's Shake it Up); Khail Bryant (The Perfect Holiday) as well as veteran actors: Malik Yoba, Meta Golding, C. Thomas Howell, Sean Patrick Thomas and Golden Brooks. My B.F.F.is currently airing on the Aspire Network.
Greg's latest directorial effort, the BET original holiday comedy, One Crazy Christmas, recently premiered on BET her Network and is available on BET+. The movie stars Tammy Townsend, Sean Blakemore, Terri Vaughn, Carl Anthony Payne II, Terri Abney and introducing Anton Peeples.
Mr. Carter's latest television endeavor was in the capacity of Creator and Showrunner for the dramatic television series, 5th Ward, for the AMCNetworks latest SVODservice, UMC.tv (Urban Movie Channel). 5th Ward wrapped production of Season 2 in Fall of 2019. The show will also be broadcast on AMC's WE tvbroadcast network. UMC is also available nationwide on Comcast's Xfinity on Demand. Greg was presented the Independent Spirit Award and inducted into the Texas Filmmakers Hall of Fame during a ceremony at the 2006 Spindletop Film Festival at Lamar University in Beaumont, Texas. Greg is represented by Stuart Manashil of the William Morris Endeavor Agency.
Education
Texas A&M University - College Station
Teaching
COMM 4370: Social Aspects of Film