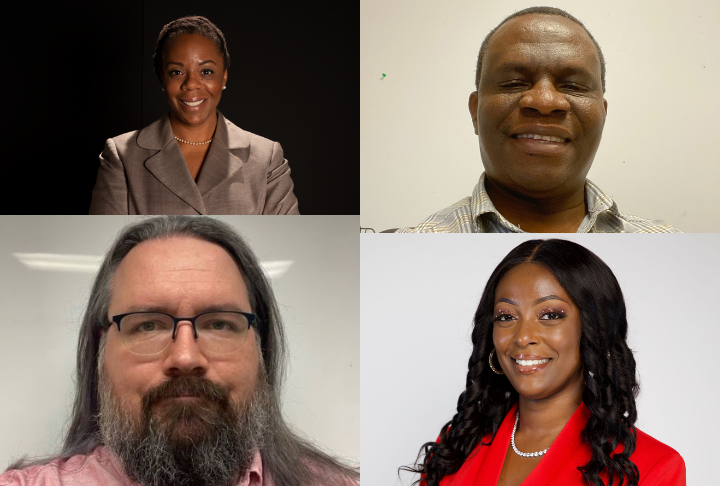 For students at the Jack J. Valenti School of Communications, sometimes the track to graduation and ensuring you finish your degree plan on time involves a little bit of help. With the advisors Valenti offers, the road to graduation is meant to be a breeze.
But, in case students don't know their advisor, here is a bit of background information to help:
Trever L. Thomas
Thomas currently serves as Program Manager II for advising within the School of Communication at UH. She has been working in higher education for over 20 years and in the specific field of academic advising since 2014.
After completing her bachelor's degree at Wright State University in Dayton, Ohio and her master's degree at the University of Cincinnati, Thomas worked in other departments including Admissions, Recruiting, First Year Experience and Orientation.
"When I am not helping students and leading my amazing team of advisors, I enjoy time with my family, friends and living life to the fullest," Thomas said.
Larreishia McCorr
McCorr is an undergraduate advisor at Valenti. In her prior experience outside of higher education, she served as a college counselor in local Houston area high schools, assisting underserved and low-income students with preparing for college.
She is a Houston native who earned her bachelor's degree from Texas A&M University and her master's degree from Lamar University. She also works as an entrepreneur as the owner of Behind The Screen Virtual Agency as well as runs an Etsy shop called ReeSales Therapy.
"(I am) the first of eight siblings to graduate college," McCorr said as a fun fact about herself. "(I am) a devoted big sister and aunt to a host of nieces and nephews."
Solomon Okwendi
Okwendi is a current advisor for UH Valenti students. He is originally from Nigeria and completed his bachelor's degree there, but after coming to the United States 17 years ago, he completed his master's and doctorate degree here.
As a veteran, Okwendi also has experience in the United States Navy between 2006 and 2011. Here, he received an honorable discharge.
"I like the UH working environment because of its diverse staff (and) student composition," Okwendi said.
Joseph Davis
Davis is not only an acting academic advisor at Valenti, but he plans to earn his master's degree at UH while he is here. Back in 2020, he completed his bachelor's degree at the University of Houston Clear Lake.
Davis is another Houston native who grew up in the Deer Park area. There, he got an education and met his high school sweetheart, who gave him another connection to UH campuses.
"My partner actually graduated from UH in 2006," Davis said. "I remember driving her to classes during her first semester here."
If you need to schedule an appointment with an advisor, be sure to select the correct one for your major and create an appointment time on Navigate. If you need another method or just need to have a quick conversation, Valenti advisors offer 'Walk In Wednesdays,' where a student does not need to have a booked appointment. For times the advisors are available on Wednesdays, check
here
.