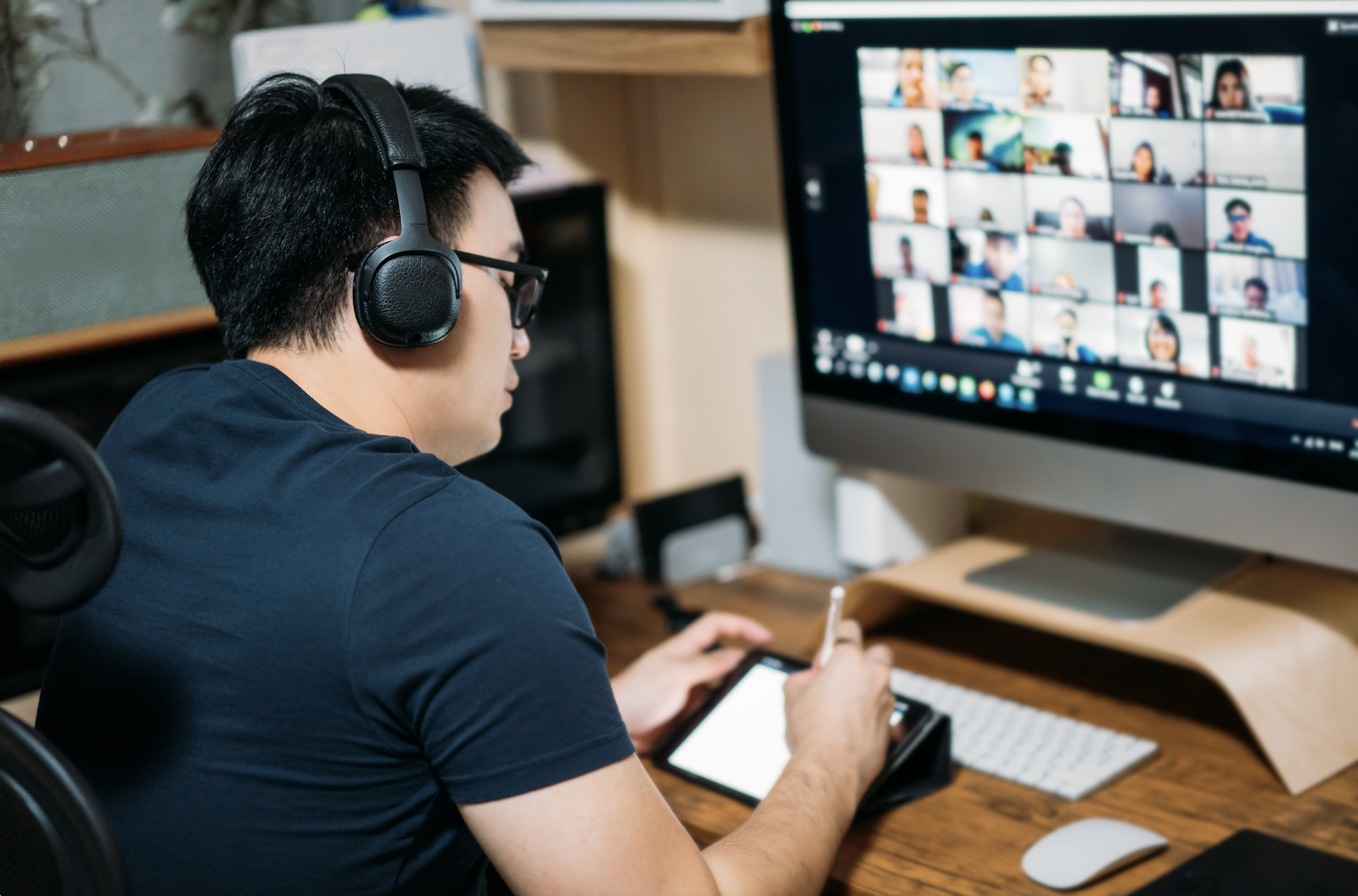 As the country laments the first anniversary of the COVID-19 pandemic, faculty and staff at the Valenti School of Communication continue to adapt their classes and teaching styles to ensure students are taken care of in the online learning environment. 
Dr. Youmei Liu, who teaches information and communication technologies at Valenti, is one of the many professors who responded to this challenge by pushing back deadlines, granting students extra time to complete projects and even rearranging tests to be taken at the convenience of students. 
"My topmost priority," said Liu, "is to release students from stress". 
Other professors, like mass communication lecturer Robyn Lyn, have also placed a premium on kindness and consideration. Lyn has worked with students by offering an incomplete grade when needed, allowing them a year to make up a class without having to pay for tuition a second time. 
Both Lyn and Liu offer an incomplete grade to their students, choosing to help students as much as possible, despite the extra time and effort it may take on their end. Additionally, Lyn has led with flexibility by modifying class expectations, demonstrating her deep understanding of students' struggles and the importance of their mental health. 
"I made some things optional and I offer extra credit", said Lyn. "I'm lessening the load on some of the things that make a lot of stress for students. I just think the anxiety over having to finish testing and all this other stuff is compounded by the pandemic, by personal relationships, by family illness and personal illness. As a professor, you're at school for your students. If an incomplete grade is what they need, then let's do it."  
In the same vein, Dr. Allison Archer, an assistant professor who focuses on political communication, has recognized the simple power of acknowledging the state of the world and how it could be affecting students' lives and their class performance.
"Acknowledging what is going on outside of the classroom is even more important right now," said Archer. "That can mean a lot to students. It allows them to open up to feel comfortable asking for extra time for an assignment or if they just want you to know that something is going on."
Inevitably, this approach to flexible, compassionate teaching can help students navigate hardships that have emerged due to the pandemic, recent natural disasters and run-of-the-mill college challenges. Still, many Valenti faculty and staff also emphasize the importance of reaching out to their students, especially during times of crisis.
"The first thing I do when students email me and tell me they're stressed is tell them about CAPS," said Lyn. 
CAPS, or Counseling and Psychological Services, is available to all UH students, staff and faculty. Talking to these mental health professionals can provide students with better coping mechanisms and improve their psychological and academic functioning.
Lyn is a proponent of CAPS, as she benefited from their mental health services as an undergraduate and graduate student herself. 
"There's no shame in caring for yourself and your mental health," said Lyn. "I just want to make sure that students understand that whatever it is they're going through, let's talk about it. Let's find out what you need and get you where you need to be so that you can complete your degree."
This deep compassion from professors aims to alleviate students of additional stress and pressure as the pandemic rages on. 
Yet, it also positively impacts our faculty. 
"Our students' resilience is always encouraging," said Archer. "I feel like I walk away from class meetings energized by the conversations that we have by students bringing in their real-world observations and tying that into class material. I think [about] students' commitment to just showing up for class in the middle of this pandemic. They are what make a big part of the classroom experience. We're all showing up for each other and that makes me really proud."
In light of this resilience, Valenti faculty have been even more compelled to offer support: 
"Anything that I am able to do to help, I will do," said Liu.
NOTE: 
If you have a life-threatening emergency, dial 911. For all other crises, CAPS is available 24/7 at 713.743.5454. If it is after business hours, please follow the prompts to be connected to the after-hours counselor on call.
CAPS will resume Teletherapy (phone and video) AND in-person services at their Health 2 location only for the following conditions: 1) Individuals in acute crisis or 2) Individuals without access to technology or privacy needed for teletherapy services. These will be by APPOINTMENT ONLY, 8:30 am – 4 pm.
The following services are available virtually:
Group Therapy and Essential Skills workshops.
The Coogs Conquer Online Support Series.
Let's Talk, informal mental health consultation for any member of the UH community by calling 713-743-5454.
QPR suicide prevention training. Complete the registration form to sign up.
COVID-19 Resources and information are immediately accessible for the UH community.
"If you're going through something -- share. Share with your professors, share with a staff member that you trust, or call CAPS and make sure that you get someone to talk to." -Professor Robyn Lyn