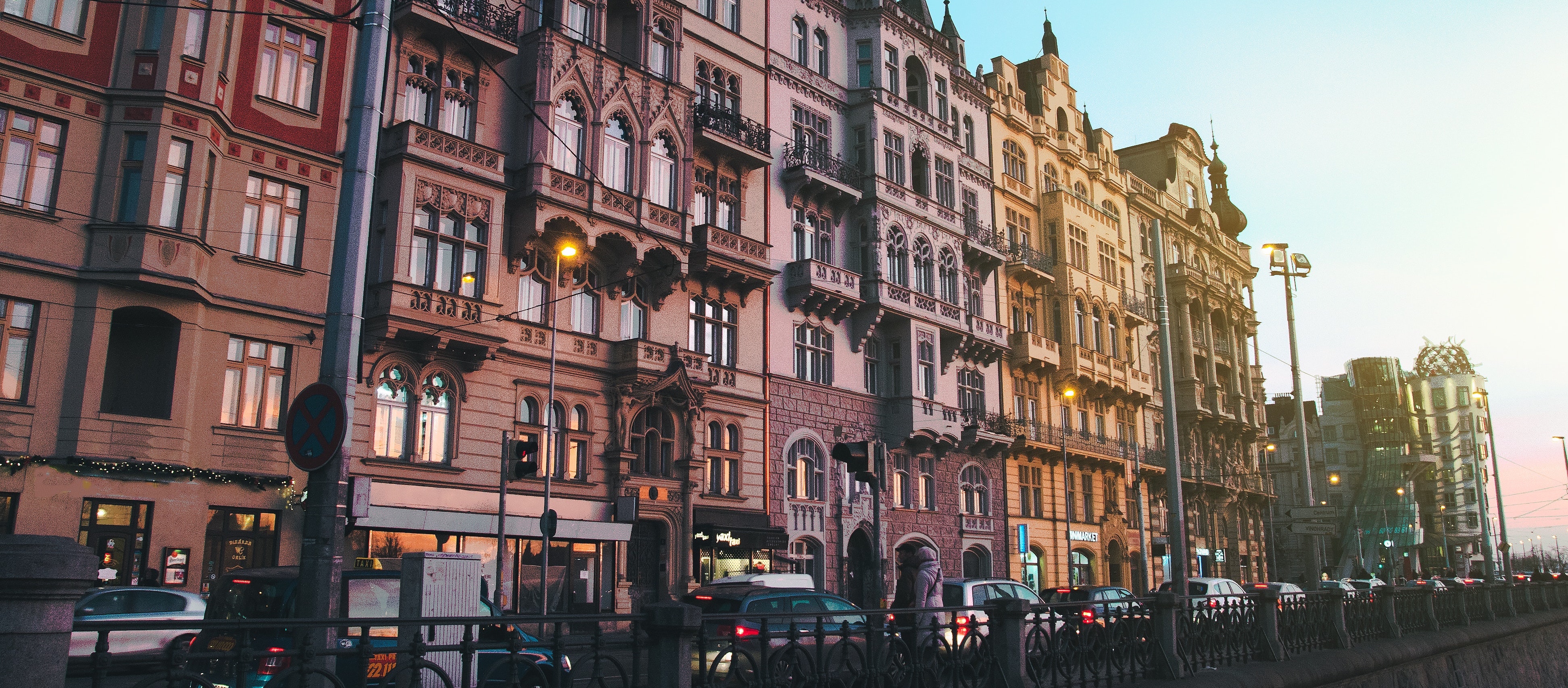 The Valenti School of Communication faculty brought their expertise in journalism, media activism and advocacy, populism, nonprofit communication, social media uses, public health and HIV communication and many other topics to an international audience of scholars and academics gathered at the 68th annual convention of  International Communication Association convention (ICA) conference in Prague from May 24-28.
Several faculty presented their new research, participated in panels, led meetings and attended workshops at ICA which this year focused on the theme of "Voices."
All Valenti contributions to the conference are listed below in chronological order, with presentation titles and sponsoring divisions.
The Populist Journalism Challenge: A Comparative Analysis of Right-Wing Media Sites in the USA, Germany, and Austria
Lea Hellmueller & Matthias Revers


ICA Pre-conference:

Global Perspectives on Populism and the Media,

Central European University (Budapest), May 22-23
Tweeting about Emergency: A Semantic Network Analysis of Government Organizations' Social Media Crisis Response Strategies during Hurricane Harvey
Wenlin Liu, Chih-Hui Lai, & Weiai (Wayne) Xu


Public Relations Division, Hilton Prague, May 25
Ethical Grounds for Public Relations as Organizational Rhetoric


Oyvind Ihlen

&

Robert Health


Public Relations division, Hilton Prague, May 26
Journalists' Contributions to Political Life in Switzerland


Patric Raemy,

Lea Hellmueller,

& Daniel Beck




Journalism Studies Division, Hilton Prague, May 26
Alternative Media and Protest: Examining the Impact of Entrepreneurial Online News Sites in Latin America
Summer Harlow


Activism, Communication and Social Justice Division, Hilton Prague, May 26
Re-imagining Social Media Activism: Understanding When New Technologies Silence Marginalized Voices in Social Justice Movements
Summer Harlow


ICA Theme Sessions, Hilton Old Town Prague, May 26
Community Attachment, Communication Mediation and Nonprofit Participation: An Integrated Community Communication Approach to Understanding Nonprofit Involvement
Wenlin Liu

& Seungahn Nah




Political Communication Division, Hilton Prague, May 26.
Why are Politically Active People Avoided in East Asia? A Cross-Regional Experiment
Tetsuro Kobayashi, Asako Miura, Dani Madrid-Morales, & Bolin CAO


Political Communication Division, May 26.
Chair for "Innovative methods and measures for health communication" session
Zhiwen Xiao


Health communication Division, Hilton Prague, May 26
Relationship Management as Antecedents to Public Communication Behaviors: Examining Community Engagement and Public Health in Asian Community
Lan Ni, Zhiwen Xiao, Wenlin Liu, &

Qi Wang




Public Relations Division, Hilton Prague, May 27
Factors of Adherence to Antiretroviral Therapy among HIV+ patients in Guangxi, China: A health communication perspective
Zhiwen Xiao,

Xiaoming Li, & Shan Qiao




Health Communication Division, Hilton Prague, May 27
Lan Ni

presented the PR Division 2018 Grunig and Grunig Outstanding Dissertation and Thesis Award to the awardee at the PR Division business meeting. She served as the award chair this year




Public Relations, Hilton Prague, May 27
Mickey Mouse Has the Measles: Tweeting During the 2015 Measles Outbreak in California


Charles Meadows, Lu Tang &

Wenlin Liu


Health Communication, Hilton Prague, May 28
Bottomlines and Deadlines: Examining Local News Startups' Content cross Different Revenue-Earning Sites
Monica Chadha & Summer Harlow


Journalism Studies Division, Hilton Prague, May 28
Civic Advocacy Journalism in the Service of Democracy
Lindita Camaj


ICA Post-conference "

Lobbying and Democracy: The Voice of Communication

" Charles University Prague, Dept of Marketing, Communication & PR, May 29
About the conference:
The annual gathering brings together ICA members and scholars to hear and present interdisciplinary research on emerging issues and topics. The theme this year, Voices, explored concepts inextricably linked with communication against the backdrop of evolving technologies and shifting sociocultural and political dynamics. ICA is an academic association that focuses on the study, teaching, and application of all aspects of human and mediated communication. It has more than 4,500 members in 80 countries. This year, more than 3,000 academics from worldwide participated in the 68th annual convention in Prague.