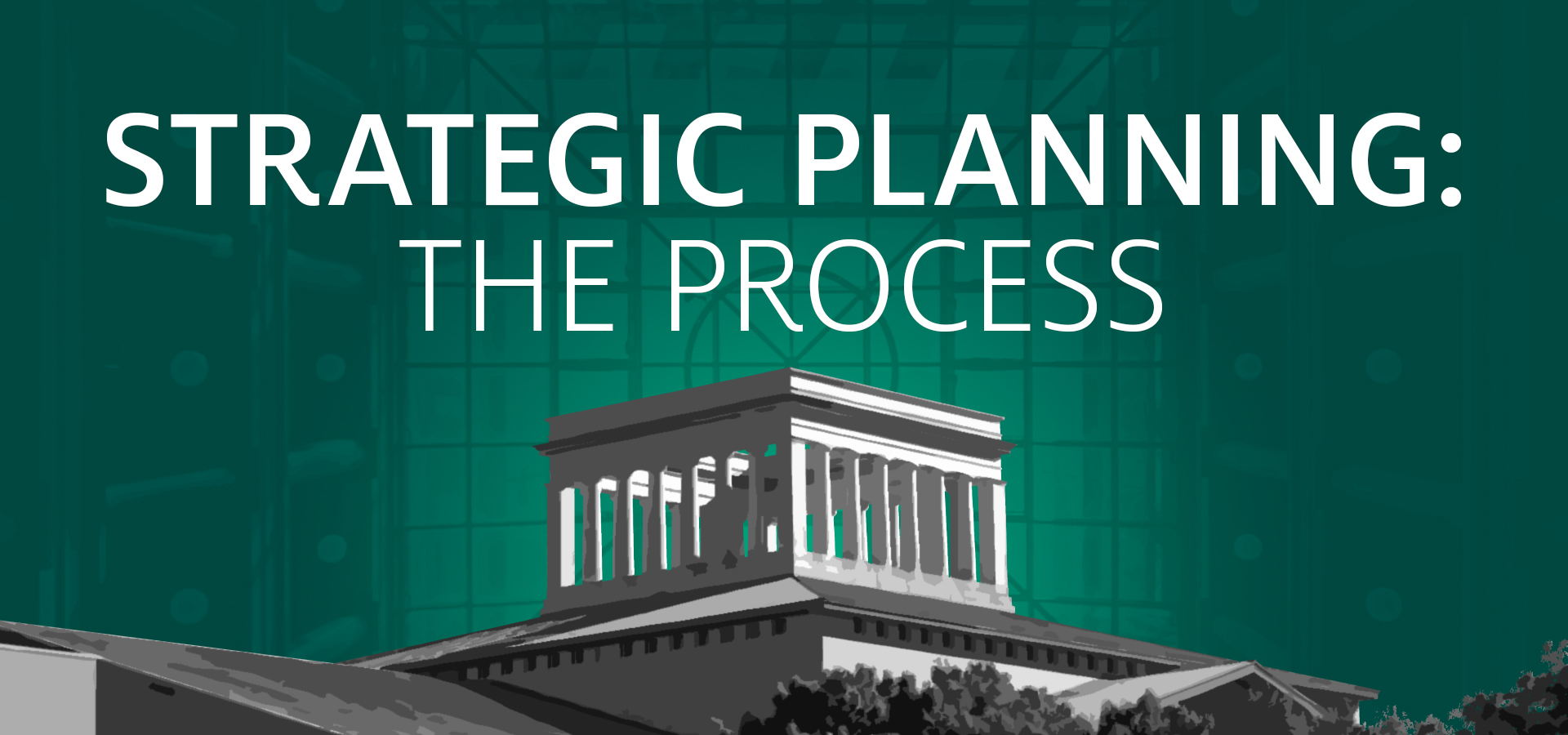 Strategic Planning 2022-2023
The 2022-2023 academic year is a significant moment for the Gerald D. Hines College of Architecture and Design as our students, faculty, staff, and alumni engage in a year-long strategic planning process destined to identify our collective aspirations and provide a path forward toward reaching our goals. The process brings together the entire College community in an organized and intentional framework ensuring everyone has a voice in our College's future.
The strategic planning process is facilitated by Jim Oswald, Senior Business and Organizational Strategist at Gensler. Oswald has decades of experience strategizing with organizations throughout the country, including Apple, Microsoft, NASA, Stages Houston, the University of Houston, and more. 
Over the course of the current academic year, the strategic planning process will actively engage the College's community through several different groups and planned meetings + events.
---
Why Strategic Planning?
Strategic planning is an opportunity for organizations to come together to align priorities and resources for a specific period of time in order to establish a set of goals. A strategic plan's development and eventual implementation is no small or individual task. It requires commitment, contributions, and a visionary mindset from all organizational stakeholders. The Hines College's most recent strategic plan covered 2016 - 2021. Check out the University of Houston's current strategic plan.
---
The Process
Strategic planning involves various levels of leadership and involvement, as well as purposeful events and meetings with various constituencies. Throughout this process, all Hines College community members, not just appointed Working Group members, will have opportunities to participate in open houses taking place throughout this semester and into the spring. During these open houses, the Hines College community will learn more about the progress of the strategic planning process. More importantly, various College stakeholders, including students, faculty, staff, and alumni, can participate in critical conversations and share their opinions, comments, concerns, and suggestions to catalyze the College's path forward with collective ownership and a shared sense of responsibility with a common goal for success.
---
Our Facilitator, Jim Oswald
Jim Oswald is a strategic planner and facilitator with Gensler who brings nearly 30 years of experience in designing, managing, and facilitating strategic visioning, planning, programming, communication and community outreach programs for a wide range of public, private, non-profit and institutional clients throughout the country. In Houston, Jim has recently completed strategy work with Cynthia Woods Mitchell Pavilion, Performing Arts Houston, and Stages Theater and works with Space Center Houston on an on-going basis.
Through the years, Jim has refined and developed his own style of a meeting management technique often referred to as "facilitation graphics." This technique fuses leadership, discussion management and facilitation skills with large scale, "mural-like" graphic note taking. This approach enhances participants' ability to better communicate overarching visions, values, and beliefs and more efficiently and effectively identify and recognize the linkage between goals, issues, and strategies and potential solutions.
---
Strategic Plan Framework and Timeline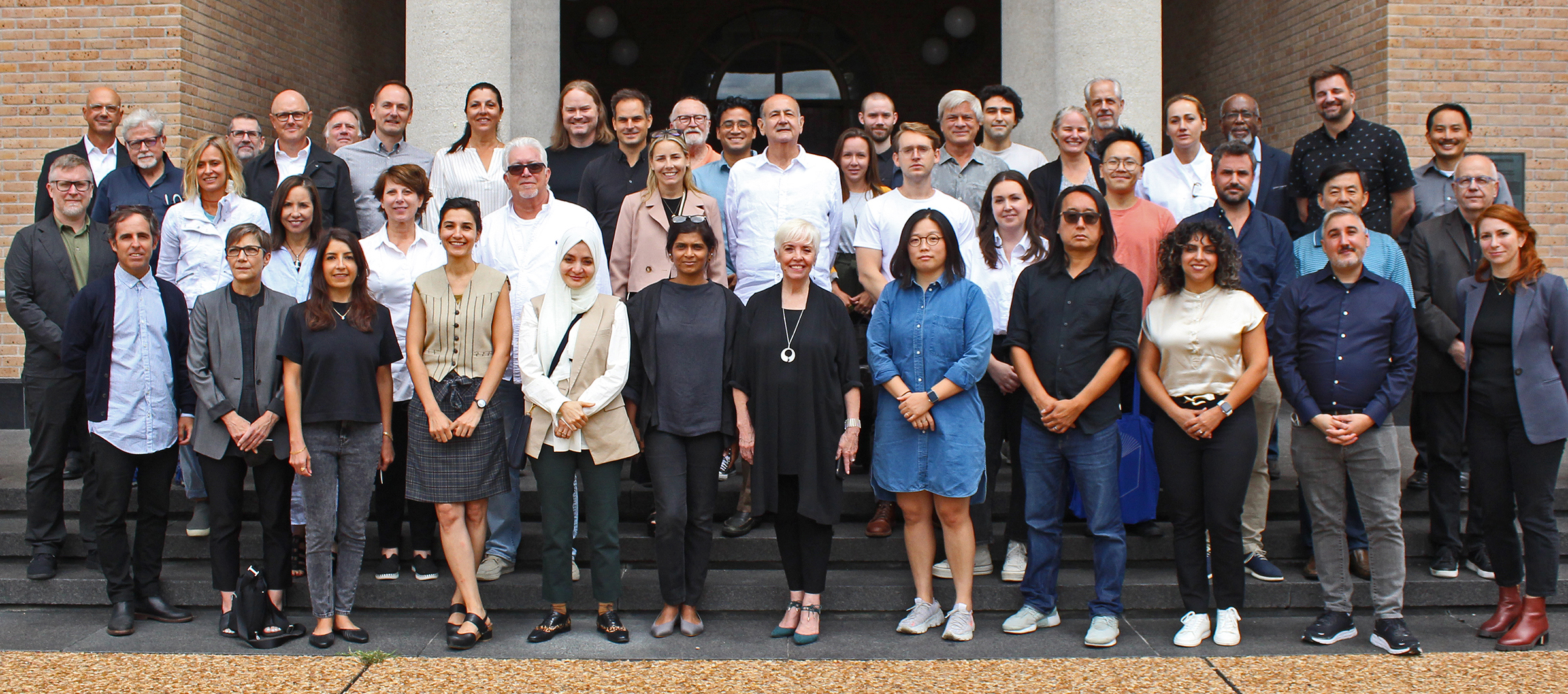 Leadership Team
The Leadership Team meets monthly to ensure the strategic planning process continues moving forward with momentum.
Patricia Belton Oliver, FAIA, DPACSA – Dean
Dietmar Froehlich, Ph.D. – Associate Dean
Trang Phan – Assistant Dean
Gail Peter Borden, FAIA – Director of Graduate Studies
Rafael Beneytez-Duran, Ph.D. – Director of Undergraduate Architecture
Sheryl Tucker de Vazquez – Interim Director of Interior Architecture
Jeff Feng – Co-Director of Industrial Design
Mark Kimbrough – Co-Director of Industrial Design
Meeting Dates:
| | |
| --- | --- |
| September 6, 2022  | 10:00 a.m. |
| October 4, 2022 | 10:00 a.m. |
| November 1, 2022   | 10:00 a.m. |
| January 3, 2023   | 10:00 a.m. |
| February 7, 2023  | 10:00 a.m. |
| March 7, 2023   | 10:00 a.m. |
| April 11, 2023 | 10:00 a.m. |

Working Group
The Working Group is comprised of representation from all the College's constituents, including students, faculty, staff, and alumni. The Working Group meets three times throughout the year with our facilitator Jim Oswald and meets as smaller topic team groups, as well.
Meeting Dates with Jim Oswald:
| | |
| --- | --- |
| September 15, 2022 | 6:30 p.m. – 8:00 p.m. |
| January 26, 2023 | 5:30 p.m. – 7:00 p.m. |
| March 9, 2023 | 5:30 p.m. – 7:00 p.m. |
Directors, Coordinators, + Faculty

Directors:

Rafael Beneytez-Duran – Director, Undergraduate Architecture
Gail Borden – Director, Graduate Studies
Jeff Feng – Co-Director, Industrial Design
Mark Kimbrough – Co-Director, Industrial Design
Sheryl Tucker de Vazquez – Interim Director, Interior Architecture

Coordinators:

Tom Diehl – Co-Coordinator, Undergraduate Technology Sequence
Matt Johnson – Coordinator, Graduate Module III
Michael Kubo – Coordinator, History and Theory of Architecture and Design
Andrew Kudless – Coordinator, Design Media
Jason Logan – Coordinator, Undergraduate Architecture Foundation Level
Patrick Peters – Coordinator, Undergraduate Integrated Architectural Solutions, Coordinator Graduate Design/Build 

Faculty:

Min Kang – Assistant Professor, Industrial Design
Mili Kyropoulou – Assistant Professor, Architecture
Ophelia Mantz – Assistant Professor, Interior Architecture
Ross Wienert – Adjunct Faculty, Architecture

Staff Representatives

Avani Dave – Director, Business Operations
Stephen Schad – Executive Director, Communications

Students + Student Organization Leaders

Kadmiel Konan – STUCO, Industrial Design
Mary Garcia Aguilera – AIAS Houston
Michala Daniels – Interior Architecture
Aya Daouk – UHNOMAS
Ashton Ezell – FWIA
Raymond Fernandez – Undergraduate Architecture
Marina Latto – SIDSA
Estelle Lee – Makers and Doers Club
Tamyria Levy – Undergraduate Architecture
Regyna Palacios – IASA
Amber Quinn – Alpha Rho Chi (APX)
Umaymah Sigbathulla – Graduate Architecture
Christopher Torres – UHNOMAS

Alumni

Margaret Wallace Brown ('83)
Andrew Gressett ('16)
Eric Hudson ('08)
Jennifer Murray ('22)
Ledia Osmani Valdez ('06)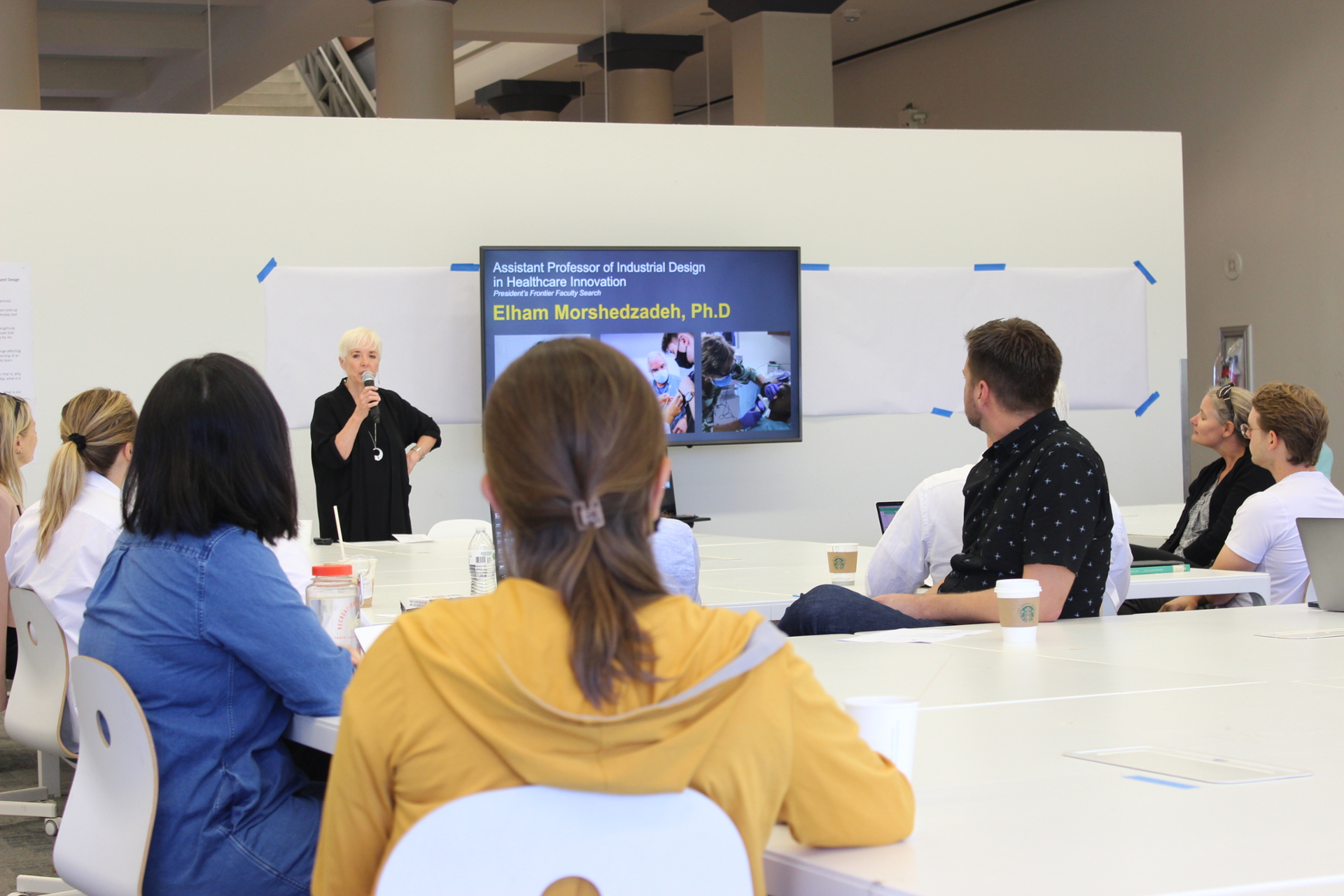 Open Houses
Open House events are structured sessions intended to provide a forum for all the College's constituents to brainstorm and provide feedback as the strategic planning process progresses.
Open House Dates:
| | | |
| --- | --- | --- |
| SWOT Analysis/Key Issues Identification | September 15, 2022 | 5:00 p.m. – 6:00 p.m. |
| Review Emerging Draft Strategic Plan Framework | January 2023 | Time TBA |
| Review Final Strategic Plan Framework | April 2023 | Time TBA |
FACULTY UPDATE SESSIONS
Faculty update sessions are intended to regularly update the College's faculty as the strategic planning process moves forward.
Session Dates:
| | |
| --- | --- |
| October 7, 2022 | 12:00 p.m. – 1:00 p.m. |
| November 4, 2022   | 12:00 p.m. – 1:00 p.m. |
| December 5, 2022   | 3:00 p.m. – 5:00 p.m. |
| February 10, 2023  | 12:00 p.m. – 1:00 p.m. |
| March 10, 2023   | 12:00 p.m. – 1:00 p.m. |
| May 2, 2023 | 3:00 p.m. – 5:00 p.m. |