Dining
Convenience store opens to serve the UH Law Center community
By Richard Zagrzecki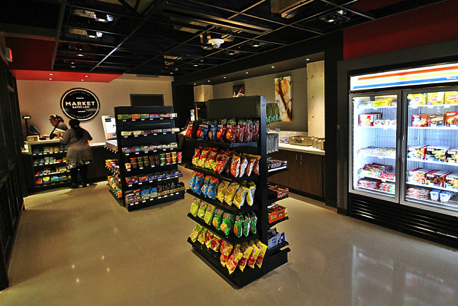 A new campus convenience store has opened its doors at the University of Houston Law Center.
The Market at Bates Law is located on the ground floor of the Bates Law building adjacent to the student lounge area in the space that previously housed a Subway restaurant.
The store opened for the first time on Monday, Dec. 4, and closed after Thursday, Dec. 14, for the winter break.
The store offers bottled beverages, snack options, whole fruit, and grab-and-go sandwiches and salads. It also has a Starbucks coffee machine.
When the store reopens in the spring semester, it will operate with a self-checkout kiosk, allowing it to remain open 24 hours a day, seven days a week. Customers will scan the items they wish to purchase at the kiosk, then pay using cash or credit.
For more information about all of the convenience stores on campus, including hours of operation, visit the UH Dining website.