The University of Houston is an approved training facility for veterans and a Military Friendly institution.  Depending on your specific need, two campus offices provide services to veterans. The two offices are Veteran Services (VS) and the Office of the University Registrar. Together, we coordinate the University's veteran services to the more than 1,600 veterans, spouses, and dependents attending classes and receiving veterans benefits.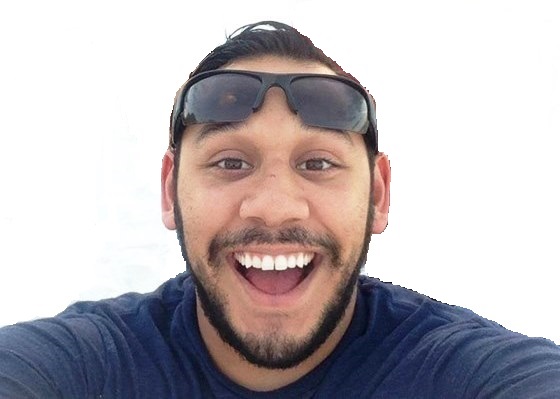 July 11, 1985 - April 14, 2015
By Sara Samora and Lawren Bradberry
Staff Sergeant Merlin Alexander Quiles was a United States Army combat veteran, serving honorably from March 2003 through October 2011.  While serving as a Ranger Sapper, he completed 3 tours of duty in Afghanistan in support of Operation Enduring Freedom.
 
Following his service, he began his collegiate career at Lone Star College then transferred to the University of Houston at University Park in pursuit of a Bachelor of Business Administration in Entrepreneurship from the Cyvia and Melvyn Wolff Center for Entrepreneurship.  Recently, he along with two other UH student veterans, had participated in the annual Wolffest, where they broke records.
 
Merlin understood that although his active service had ended, his duty to help his veteran brothers and sisters did not. Merlin was an active and enthusiastic member of several service organizations.  He was a member of the Student Veterans of America, UH chapter. Additionally, he was a member of the Wounded Warrior Project and participated in community outreach with the Mission Continues and the Combat Veterans Motorcycle Association.
 
He was a loving son, brother, uncle, nephew, boyfriend, and comrade. What many will remember most is his unwavering devotion to serving not only his brothers and sisters-in-arms, but all and any in need.  Merlin brought joy and richness to the lives of all who knew him.  He made his life a gift to others through to his last day and after.  His legacy will live on through us all.
WITHDRAWAL OPTIONS WHEN CALLED TO ACTIVE DUTY
GI BILL CERTIFICATION PROCEDURE
New student-veterans, the quickest and most efficient way to apply for the educational benefit is to complete the GI Bill application online. However, you may download a copy or pick one up at the VS office located in the University Center North, Suite 202. Develop a degree plan with an academic advisor in the Academic Advising Center (first or second-year students) or in the College that services your major (students with completed core curriculum). Complete the Request for Enrollment Certification and Academic Advisor Verification forms. If you apply online, after receiving your Certificate of Eligibility letter from the U.S. Department of Veterans Affairs, submit the letter, forms, degree plan, and your DD-214 to the veterans section of the Office of the University Registrar. If you do not apply online, take your completed application, Request for Enrollment form, Advisor Verification form, degree plan, and DD-214 to the Office of the University Registrar. VS does not accept, process, or certify applications. To prevent disruption in enrollment pending Post 9/11 GI Bill tuition payment, veterans may enter into an Emergency Deferment Plan (90 days).
RECERTIFICATION PROCEDURE
Complete the Request for Enrollment Certification and Academic Advisor Verification forms each semester to recertify. Submit your paperwork to the veterans section of the Office of the University Registrar after the bill for the semester in which you need to be certified appears on your PeopleSoft account.  The certifying officials cannot process your claim before then.  Finalize your class schedule before submitting forms. Adjustments after submission delay disbursement of tuition, fees, and BAH.

Veterans transfer to UH from universities and community colleges across the U.S. UH has a Transfer Advising Program with transfer advisors ready to assist you.

Join the student organization, Student Veterans of American (SVA), and become part of a community of "vets helping vets." Your role is critical in fulfilling the mission of both SVA and UH, a Carnegie-Designated Tier One Public Research University.  Work, study, and play together in an unforgettable college experience! GO COOGS!
NONDISCRIMINATION POLICY
Veterans Services at the University of Houston affirms its commitment to nondiscrimination in the development and delivery of services and programs to student-veterans. In accordance with University policy, VS is dedicated to the creation and maintenance of an environment conducive to the support of student-veterans regardless of their race, color, religion, age, national origin, gender, disability, veteran status, genetic information, and/or sexual orientation.