Department of Hispanic Studies
The University of Houston
416 Agnes Arnold Hall
Houston, TX 77204-3062
(713) 743-3007
News & Events
English-to-Spanish Translation Professional Certificate
On April 12 the English-to-Spanish Translation Professional Certificate was launched with a talk by Dr. Manuel Ramiro-Valderrama (University of Soria, Spain). Dr. Ramiro-Valderrama talked about the current challenges faced by translators, and also about translation theory. The attendees asked for his power point presentation, and he was kind enough to leave us a copy for everyone interested in Translation Studies. (Click here to view .pdf version)
 
The certificate will open on September 28, and the registration process has already begun. For more information about this program, visit: http://scps.uh.edu/cs/programs/est/index.htm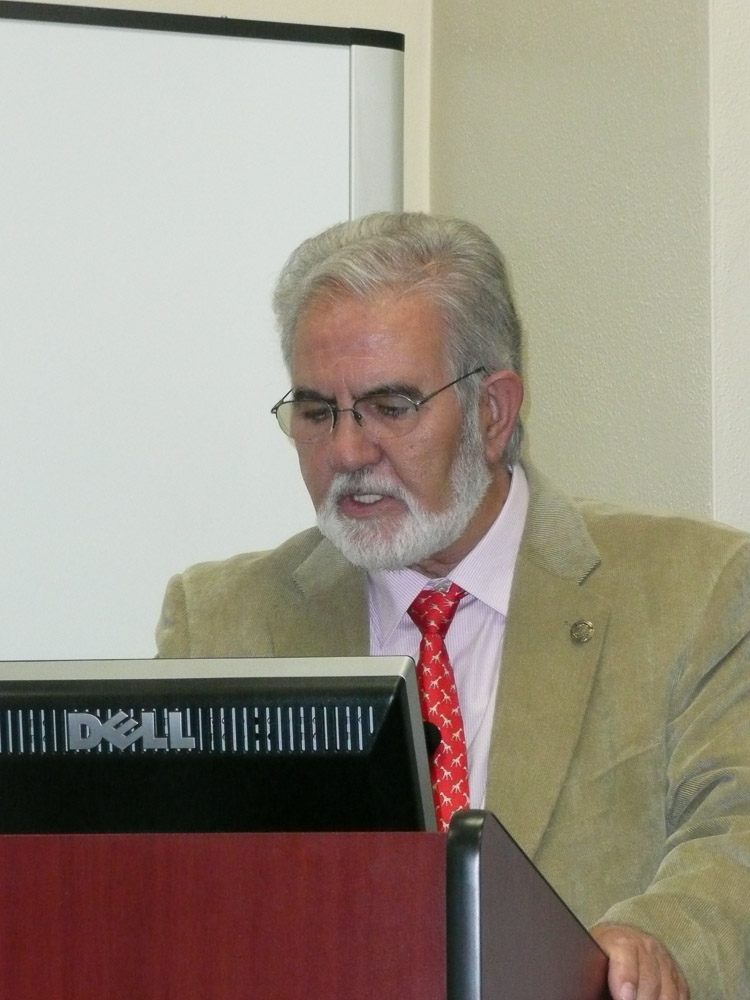 Anadeli Bencomo awarded a Fulbright U.S. Scholar Grant
Hispanic Studies Dept. Chair will teach and study narco-violence in Mexico (See full press release here)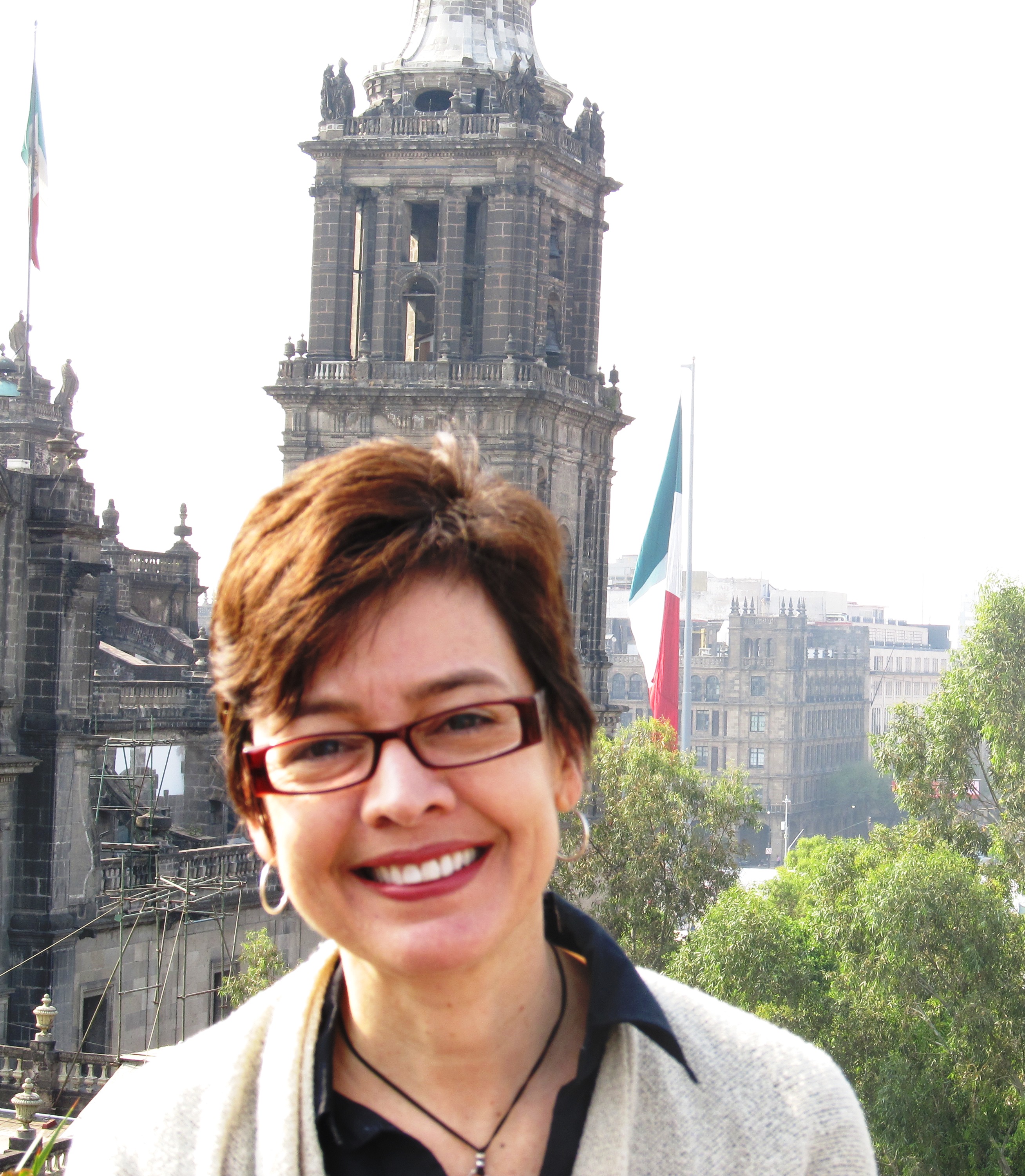 Narco-violence is a succinct term for the kidnappings, assassinations, dismemberments, mass murders and other extreme violence used by illegal drug cartels to assert their power and domination over local and national governments and law enforcement agencies.
How these acts of terrorism committed by organized-crime syndicates are communicated to the people living in cartel-controlled urban communities in Mexico is the subject of Anadeli Bencomo's research.
Dr. Bencomo, chair of the Hispanic Studies Department, has been awarded a Core Fulbright U.S. Scholar grant to study and teach in Guadalajara, Mexico.
"I will be studying journalistic and literary writings depicting the impact of narco-violence in urban communities," she said. "By spending several months in the city of Guadalajara I will be able to witness the impact of narco-violence in the everyday life of one of the most important cities in Mexico."
Her research has found that Mexico is portrayed by national and international journalists as a country devastated by drug trafficking, organized crime and corruption of elected and law enforcement officials. Guadalajara has been one of the epicenters on narco-violence since the late 1980s.
Brutal attacks against journalists shape the public perception of the cartels just as much as the news reports published and broadcast by journalists.
"There are those texts which denounce this violence as the result of a historically corrupt Mexican State where the official institutions are main culprits," Dr. Bencomo said. But there are also written "representations that construct a legendary version of the drug lords with their immense fortunes and power."
Digging through the various journalistic and literary writings published in the Mexican Chronicle and other primary news sources will allow Bencomo to separate urban legend from fact.
Bencomo said the Fulbright award gives her the crucial advantage of being able to "interview the authors of the texts, to record their own perspectives on their work, their goals, their limitations, and personal risks while engaging in narrating the stories of narco-violence."
The core Fulbright Scholar Program sends 800 U.S. faculty and professionals abroad each year. Grantees lecture and conduct research in a wide variety of academic and professional fields. The Fulbright Program is sponsored by the Bureau of Educational and Cultural Affairs in the U.S. Department of State.
Fulbright alumni have become heads of state, judges, ambassadors, cabinet ministers, CEOs, university presidents, journalists, artists, professors and teachers. They have been awarded 43 Nobel Prizes. Since its inception more than 60 years ago, approximately 300,000 Fulbrighters have participated in the Program.
National Parks Service commissions book by Dr. Nicolás Kanellos and other Latino scholars
Preserving U.S. Latino culture -- one text, one historic site at a time
UH Moment discusses the Spanish Heritage Exam
Houston Public Radio just interviewed two Marta Fairclough and Flavia Belpoliti about the innovative exam that they developed. Listen to the interview here. 
UH Moment: "Speaking Spanish," Oct. 3, 2012 by Marisa Ramirez
In Spanish classes, a placement test should be able to indicate whether a student is a 'second language' speaker (more basic) or if he is a more advanced 'heritage' speaker.  Success hinges on being placed in the right class.   
"When I started here, there was a very simple one and a half page exam," said Marta Fairclough, associate professor and director of the UH Spanish Heritage Education.  "If it's just a multiple choice test, it really doesn't measure their spelling, their grammatical knowledge, how advanced they might be, and a lot of other aspects that need to be tested."  
Fairclough says few students were taking the placement test, denying themselves the opportunity to learn at the proper level, and the opportunity to test out of several more basic classes.
She and colleague Flavia Belpoliti went to work researching other like-placement tests and textbooks nationwide.
"I looked at things that were working with tests and things that were problematic," she said.  "At the end, the one and half page placement test grew to 10 pages."
A team from the UH language testing center designed innovative software for a new test based that incorporates word recognition, grammar, written and voice recorded speech. Students could then more accurately be placed in the correct class.
"Today, students are not only being placed in the appropriate class based on the intricate test, more students are choosing to pursue Spanish studies.  They're getting better grades and fewer of them are withdrawing, dropping or getting incompletes."
The test has also become a bit of a celebrity as other universities across the country are interested in buying it for their own students.  
Still nothing says success like fulfilled students.
"One student told me, 'I'm speaking more with my father because he doesn't speak English, and now I can speak Spanish.' That's success. That's success."
Speaking Spanish is part of what's happening at the University of Houston.
Mariana Alegría
Incoming doctoral student Mariana Alegría recently received the Fulbright-García Robles Award from the Comisión México-Estados Unidos. She will be pursuing her doctorate in the department of Hispanic Studies at UH.
Mariana graduated with honors from the Universidad Iberoamerica with a degree in Latin American Literature. She received her Master's degree in acting at the Birmingham School of Acting in the United Kingdom, earning an honorable mention for her role as Bertha Mason. Her Master's thesis is entitled "Performing Feminism in The Grace of Mary Traverse" and explores British feminist theatre in the play by Timberlake Wertenbaker.  She is currently investigating the theatrical works of writer and director David Olguín and will be directing the play Olímpica by Héctor Azar this summer. 
Whitney Koonce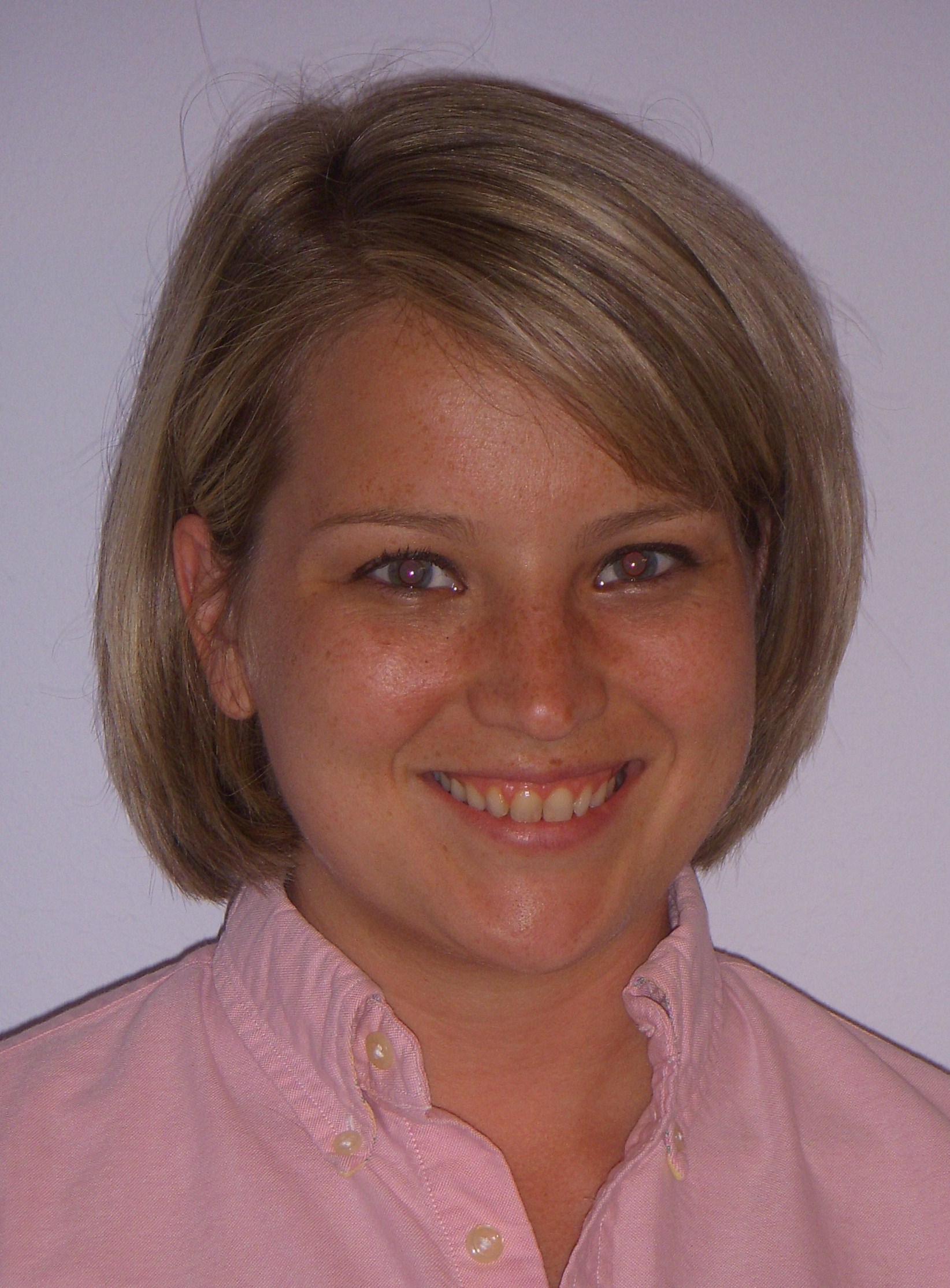 Whitney Koonce, a Spanish major, is one of the recipients of the 2012-2013 Provost's Undergraduate Research Scholarship. The PURS Program provides talented UH juniors and seniors with the opportunity to participate in a research project under the direction of a UH faculty mentor. Scholarship Recipients receive a $1,000 scholarship for one semester of research. Koonce will be working under the mentorship of Prof. José Ramón Ruisánchez on a project about Literary Tropes, which explores linguistic and literary approaches to four tropes that have gained or regained prominence in current Mexican poetry. 
Marta Fairclough