The graduate program offers both Doctoral and Master's programs in the fields of Hispanic Literature and Linguistics. These degrees are designed to help students who wish to pursue careers in college teaching and advanced university level research. In addition to offering Ph.D with a specialization in Literature or Linguistics, the program also offers several variations of a Master's degree. The department offers the traditional M.A.; and an M.A. in Salamanca, designed for elementary and secondary school teachers.
Degrees Offered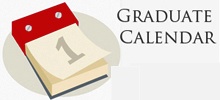 Teaching Assistant (TA) Information
Teaching and research assistantships are available for qualified graduate students. The following benefits accompany both graduate assistantships:
TAs and RAs work half-time appointments (20 hours per week)
Receive 100% reduction of tuition (excluding fees; they must be registered for nine hours each semester)
A monthly salary (nine months) in return for their duties.
The Spanish Ph.D. Fellowship Award is a special initiative of this program that emphasize the study of the literature, language and culture of the U.S. Hispanic people and offers a stipend in addition to the graduate assistantship to one outstanding incoming student.
Downloable Application for Graduate Assistantship in Spanish