A Broken Public? Americans' Responses to the Great Recession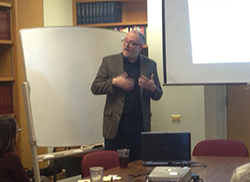 Click image to enlarge
Jeff Manza (Professor and Chair, Department of Sociology, New York University) gives his talk "A Broken Public? Americans' Responses to the Great Recession" to faculty and grad students on March 25, 2013 in the Werlin Room.
Professor Augustine awarded the Best Graduate Student Paper Award
Congratulations to Jennifer Augustine who was awarded the Best Graduate Student Paper Award from the American Sociological Association Section on Children and Youth for her paper "Mothers' Education, Family Structure, and the Diverging Destinies of U.S. Children." Professor Augustine received her award at the Annual Meeting of the American Sociological Association in Denver, Colorado. Read the paper abstract
"Legal recognition of gay families could improve outcome for children"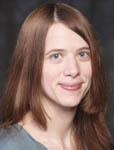 Read the article written by Amanda K. Baumle and D'Lane R. Compton (University of New Orleans) published in  the Houston Chronicle.