Events in Houston and at UH
Keep up with language- and culture-related events happening in Houston and at UH by checking the calendar below. You can search by language, or click the language tag at the bottom of an event to see more upcoming events related to that language!
If there is an event you think should be included in the calendar, please email the LAC Director.
Language Technology Guide 
Download Language Bytes, a short guide to resources for accelerated language learning written by Kayla Price, the previous director of the LAC. This guide is geared towards students who want to improve their language skills or who simply need some extra practice. Find out about useful apps for the specific language or languages that you are studying and learn about fun resources, such as Mango Premiere, which uses feature films to assist the language learning process.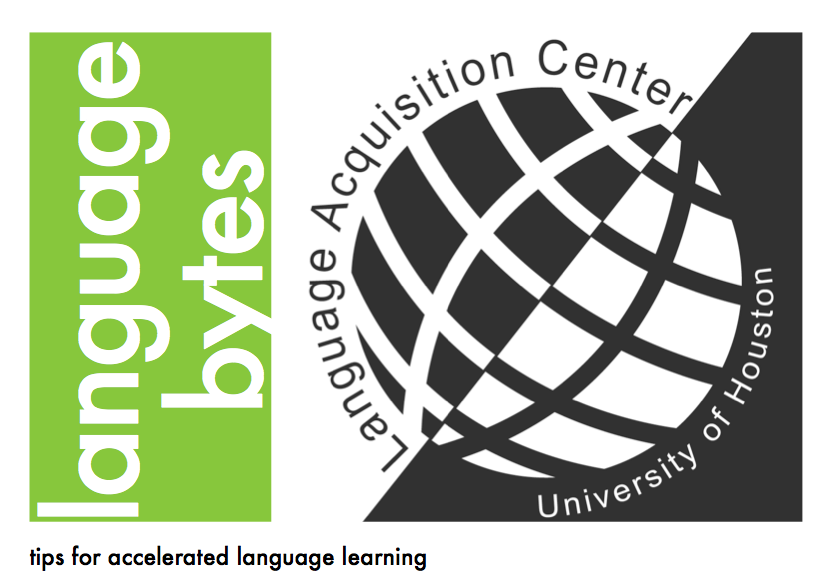 ---
Discover Languages Event
The second annual Discover Languages Event was held on February 29, 2012. Professors and students handed out information related to our UH language programs and study abroad programs. We handed out a total of 2,000 fliers to students that day and had many fruitful conversations!
See the wonderful pictures on Flicker taken by Vu Le.