Free Magazines from Japan
The Consulate General of Japan in Houston has committed to provide free copies of Niponica Magazines to the Language Commons and to the Japanese language classes at the University of Houston. English copies of Niponica will be available free of charge to the visitors of Language Commons. Students who are studying the Japanese language will also receive the magazine. It will be available four times a year.
Niponica is a magazine introducing modern Japan. It exposes Japanese life and culture from multiple angles of the lens and describes them in English. Niponica is also available on the web in other languages.
After reading a copy of Niponica, a student shared that "For an individual who has very little background knowledge of Tokyo and Japan in general, this magazine effectively enlightens its reader on the historical development and culture of Japan." She continued to express that Niponica is "... not just about Tokyo however, but also about a microcosm of human civilization reflecting the universal yearning to grow and progress." We believe Niponica will be a useful way to share about Japan and expose all visitors to the Language Commons with the current issues.
We would like to express our gratitude to Consul-General Fukushima, Vice-Consul Kawase and the Ministry of Foreign Affairs of Japan to provide us with this informative magazine.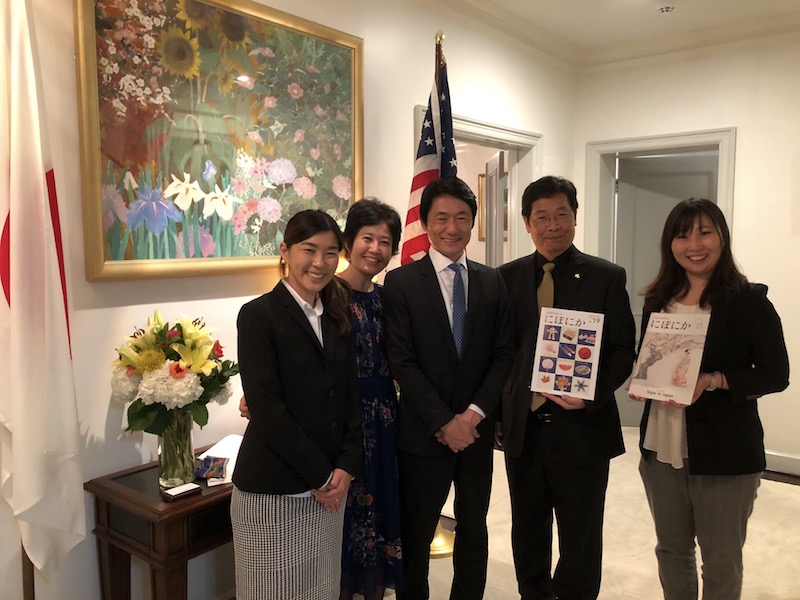 from left to right: Prof. Chiaki Johnson, Lecturer in Japanese; Mrs. Kaori Fukushima; Consul-General Mr. Hideo Fukushima; Mr. Hajime Kumahata, Director of Language Commons; Ms. Ai Kwase, Vice-Consul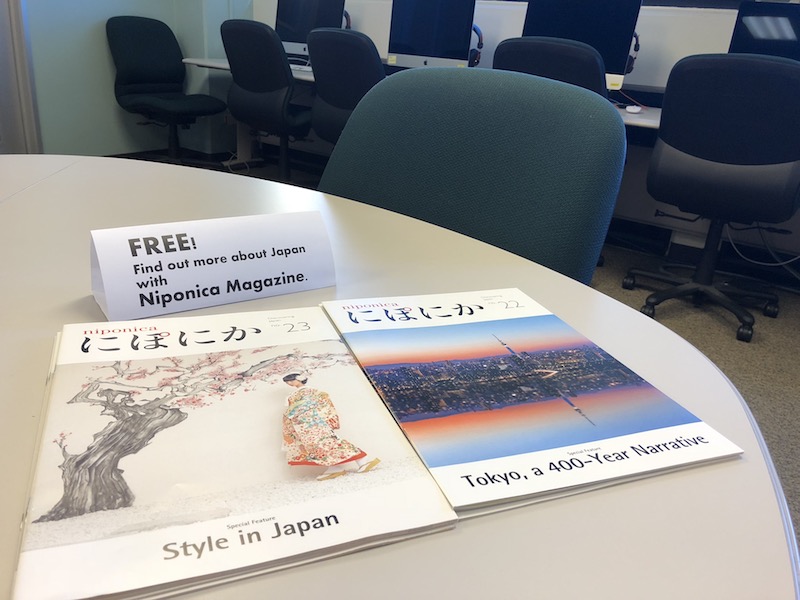 Take one with you during your next visit.
Study Abroad Photo Exhibition and Competition:
9/10/18-9/28/18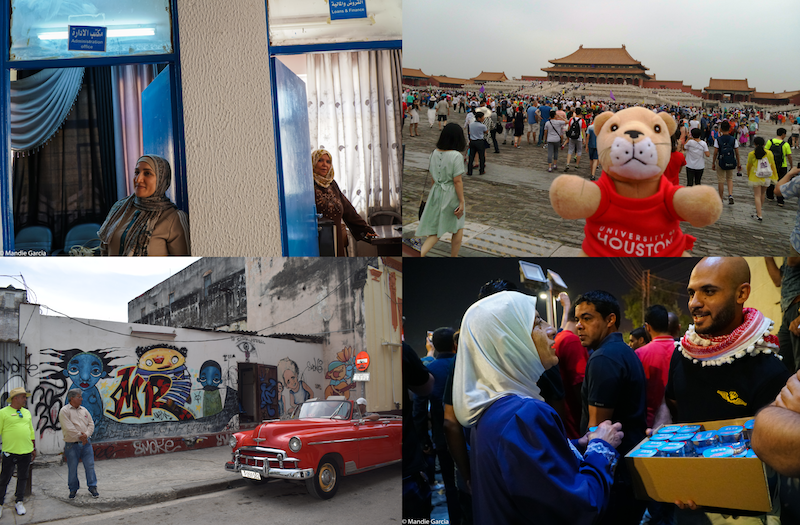 Language Commons hosts the Study Abroad Photo Exhibition and Competition for UH students who studied abroad during Fall 2017, Spring 2018, and/or Summer 2018 with the Department of Modern and Classical Languages or with the Department of Hispanic Studies. Students and faculty of UH who visit Language Commons will be the judges. One ballot will be given to a visitor per day. Ask for the ballot when you check in at the front desk.

Fall Languages@UH Open House
We hosted another open house during the registration period for Spring classes, on Thursday, October 27, 2016.
LC Featured in the UH Honors Abroad Blog
Read the post about past, current, and future activities at the LC!
Languages@UH Open House
The LC hosted an open house to promote languages at UH during Weeks of Welcome on August 19, 2016.
Language Technology Guide 
Download Language Bytes, a short guide to resources for accelerated language learning written by Kayla Price, the previous director of the LC. This guide is geared towards students who want to improve their language skills or who simply need some extra practice. Find out about useful apps for the specific language or languages that you are studying and learn about fun resources, such as Mango Premiere, which uses feature films to assist the language learning process. 
---
Discover Languages Event
The second annual Discover Languages Event was held on February 29, 2012. Professors and students handed out information related to our UH language programs and study abroad programs. We handed out a total of 2,000 fliers to students that day and had many fruitful conversations!
See the wonderful pictures on Flicker taken by Vu Le.