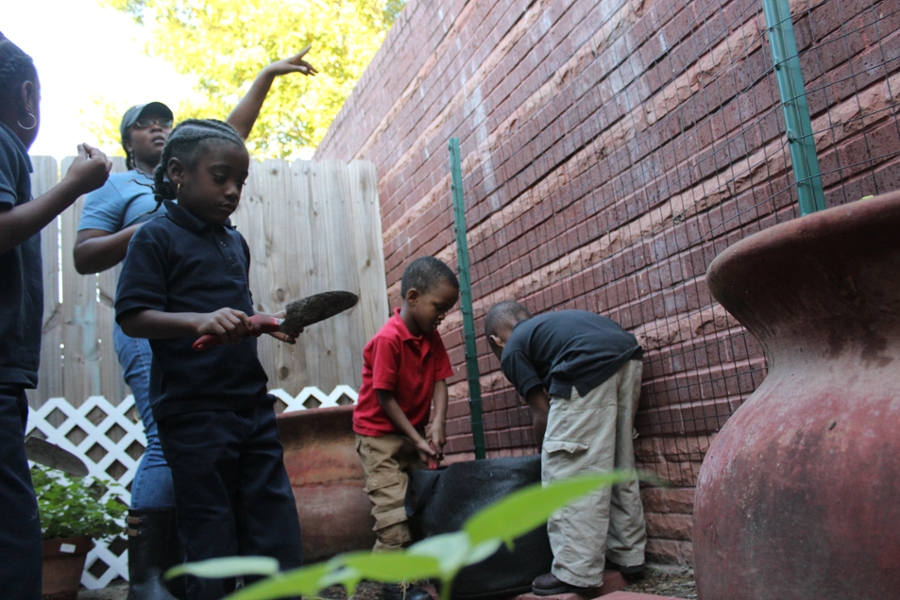 Discover Opportunities
Interested in becoming a Third Ward Initiative Volunteer? Contact  Karl Hearne at kahearne@central.uh.edu
Houston Independent School District
Third Ward Community Clean Up Day
Join us for an afternoon of Community Clean up and Service! The University of Houston Student Government Association and Third Ward Initiative, in collaboration with Texas Southern University SGA and Wheeler Avenue Baptist Church, are hosting Community Clean Up on Friday, August 19, 2022 at 5:00 pm. Click here to sign up as a volunteer. Volunteers will meet at Wheeler Avenue Baptist Church, 3826 Wheeler Avenue, Houston TX, 77004. Download the flyer for additional details.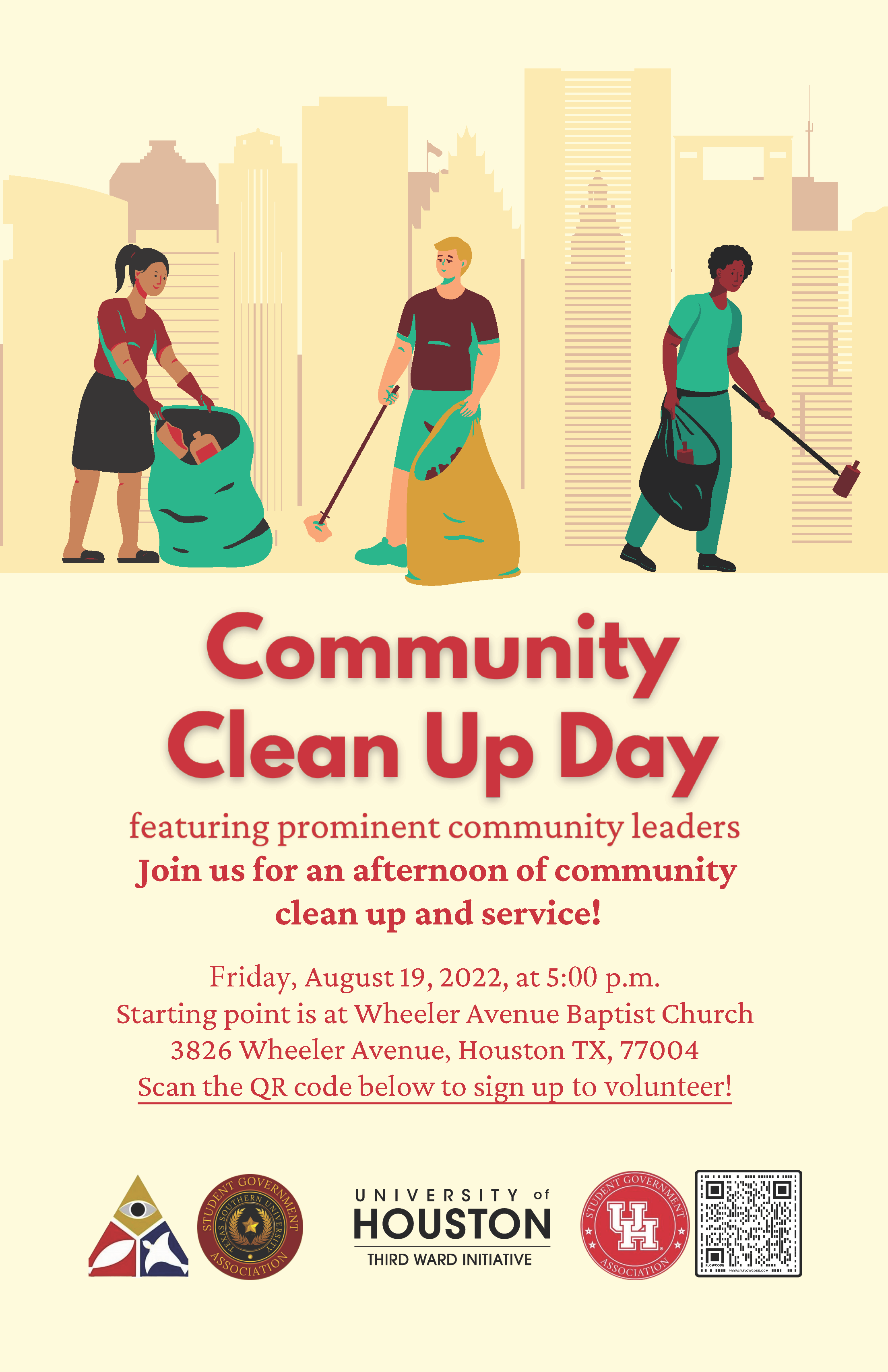 The University of Houston Third Ward Initiative in partnership with the University of Houston Healthy Start Program requests your participation and support by volunteering and sharing the opportunity with your networks. The event is FREE but registration is required. Interested in volunteering? Email Elaine Huff with a copy to Karl Hearne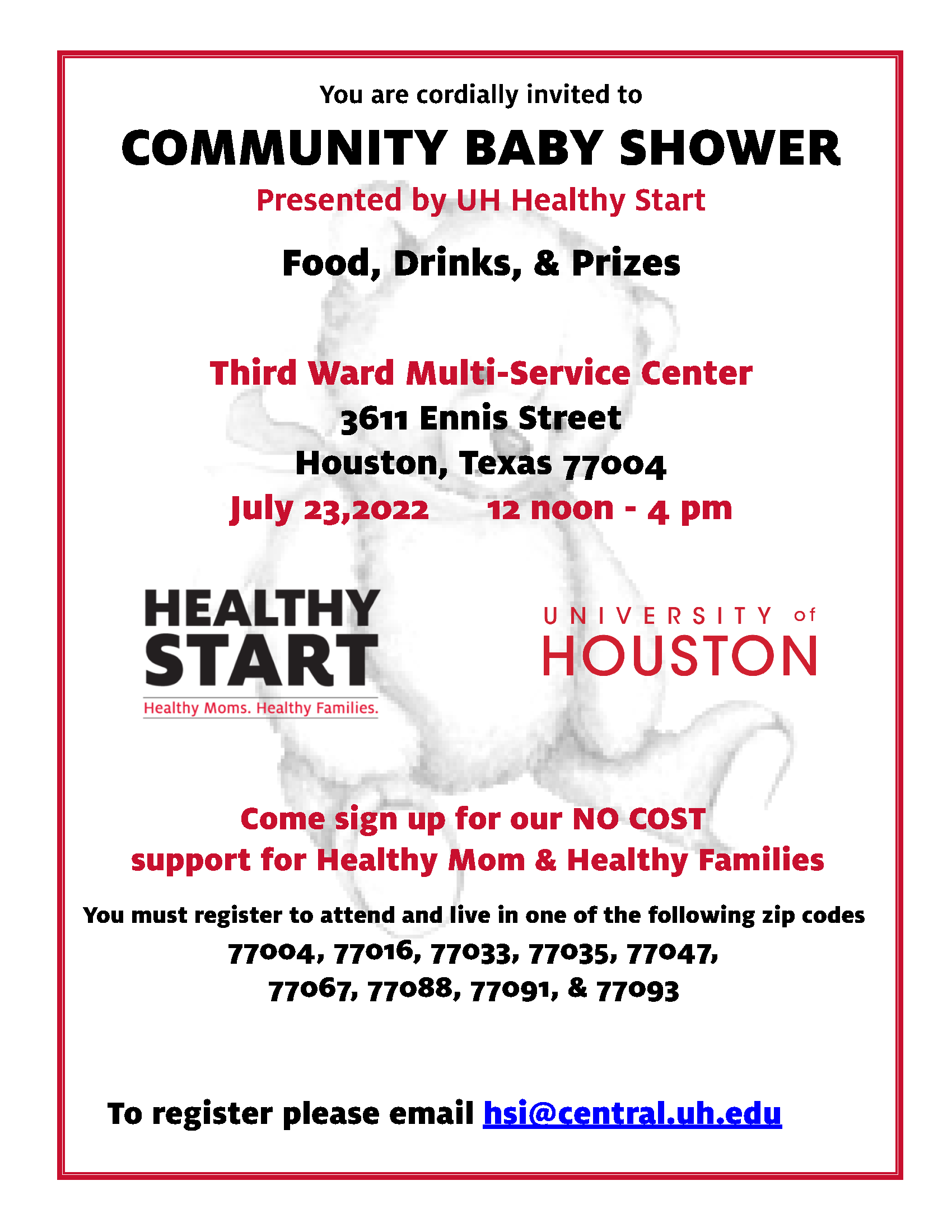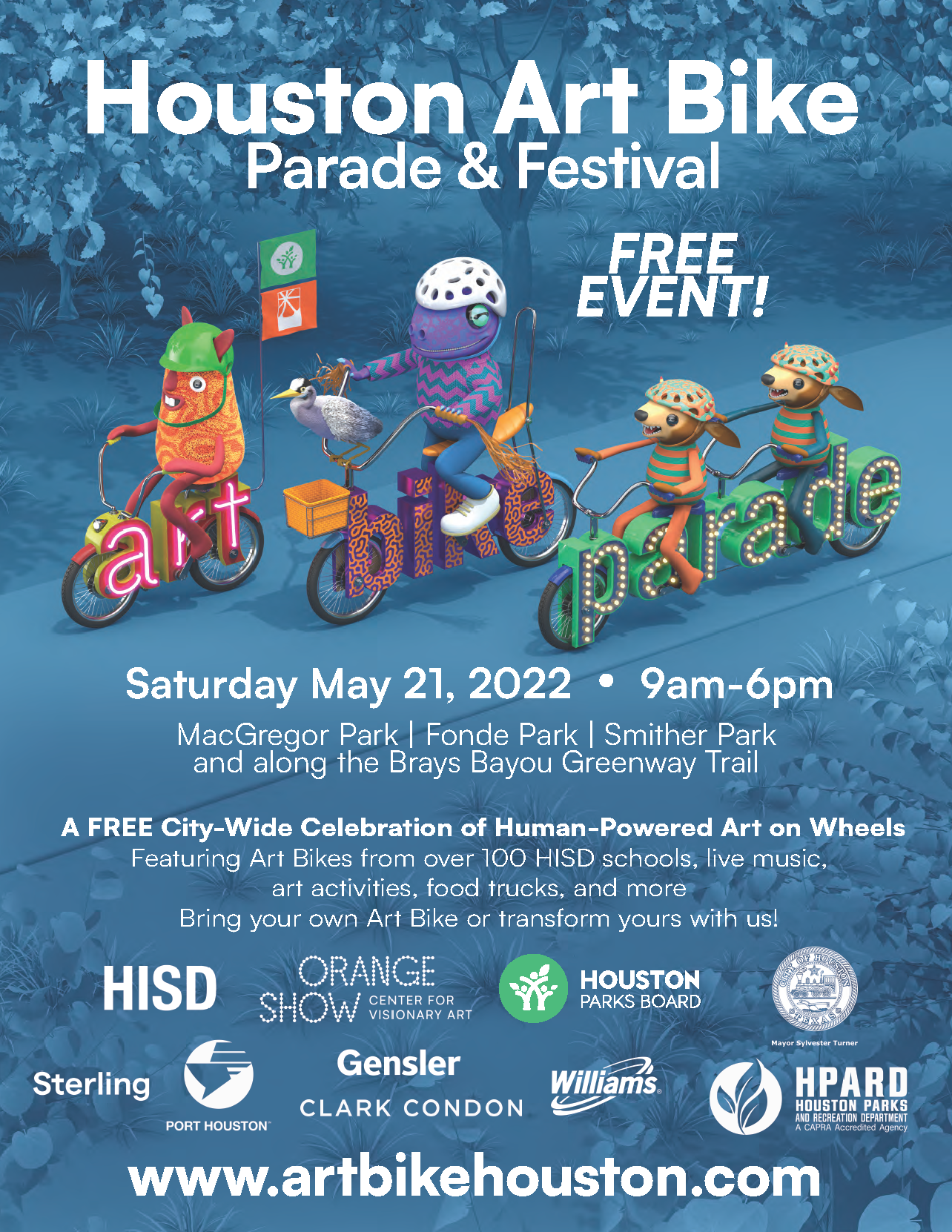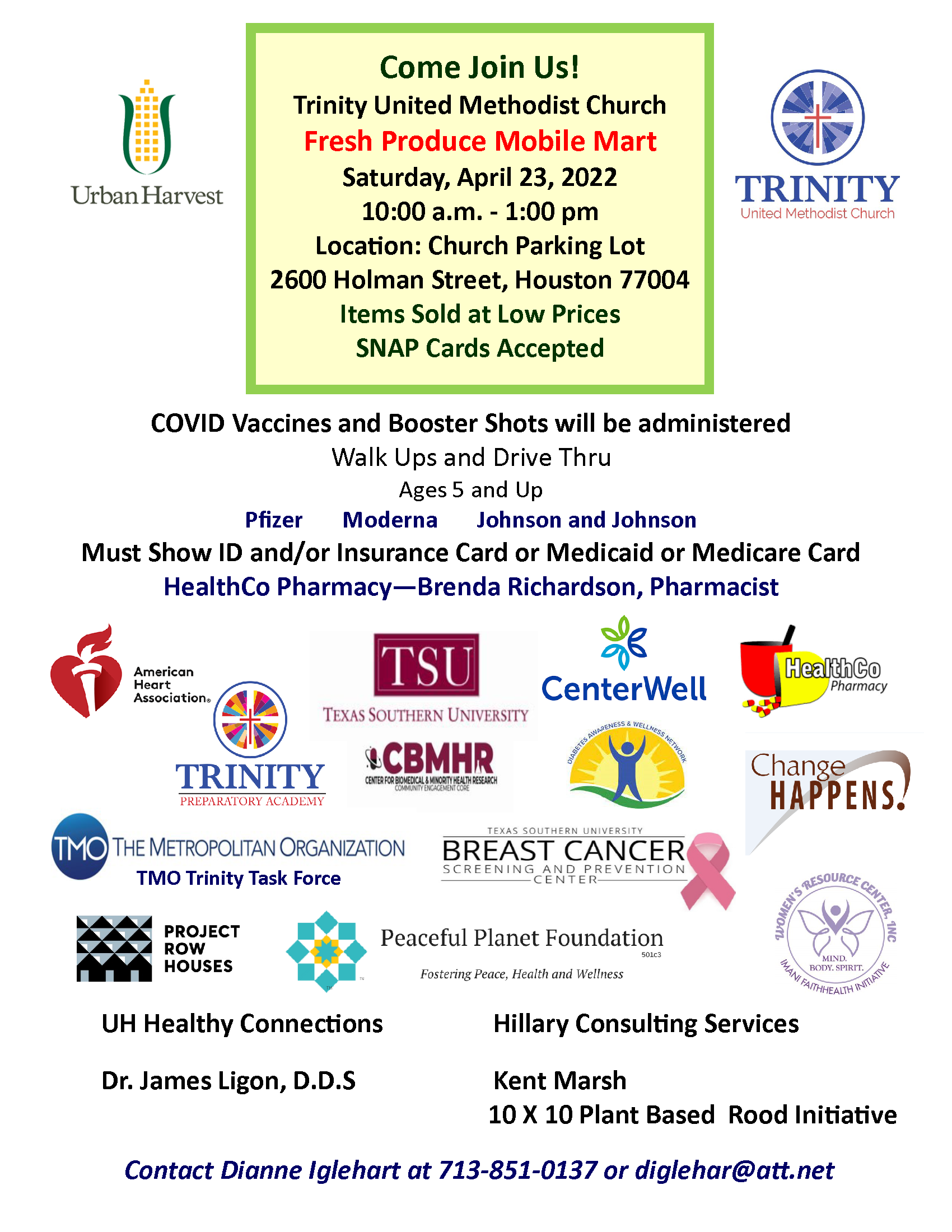 Third Ward Community Clean Up
Join the UH Third Ward Initiative In partnership with the UH College of Technology, UH Staff Council,  Keep American Beautiful and the National Football League (NFL) for the
Third Ward Community Clean Up with Jack Yates High School in honor of George Floyd
Saturday, October 30, 2021 | 7:30 a.m. – 12:00 p.m.
Jack Yates High School, 3650 Alabama Street, Houston,  Texas 77004


Schedule of Events
7:30 a.m. Volunteers Assemble at Jack Yates High School
8:00 a.m. – 11:00 Kick-Off & Community Cle
12 noon (National Media Coverage)
RSVP by Wednesday, October 27th to:
Dr. Karl Hearne at kahearne@central.uh.edu or  Dr. Jerry Evans jsevans2@Central.UH.EDU 

Register to Participate in the Third Ward Community Clean Up using the Microsoft Form
Important Note:
UH Volunteers must sign-in with Dr. Jerry Evans or Dr. Karl Hearne upon arrival at Jack Yates High School.
Please Bring:
Gloves and Safety Glasses (if you own a pair)
The city of Houston will supply safety-glasses, if you do not have your own.
Wear "UH Cougar" Red Shirts!!!!
Community Partners
Carl Davis
James McKnight
Jack Yates High School
Jack Yates National Alumni Association
George Floyd Foundation
CHUMP 88
Blackshear Elementary
Change Happens!
Houston Fire Department
Houston Police Department
Project Row Houses (PRH)
Emancipation Economic Development Council
Holman Street Baptist Church
Christian Hope Baptist Church
Trinity East United Methodist Church
Houston Praise and Worship Center
University of Houston & UH Third Ward Initiative
Texas Southern University
SHAPE Community Center
Third Ward Super Neighborhood
Neighborhood Recovery CDC
Houston National Pan Hellenic Council
Houston Public Works Department
Houston Public Waste Department
Congresswoman Sheila Jackson Lee
Senator Borris Miles
Council Member Carolyn Evans-Shabazz
Commissioner Rodney Ellis
Service Distribution Event at Boynton Chapel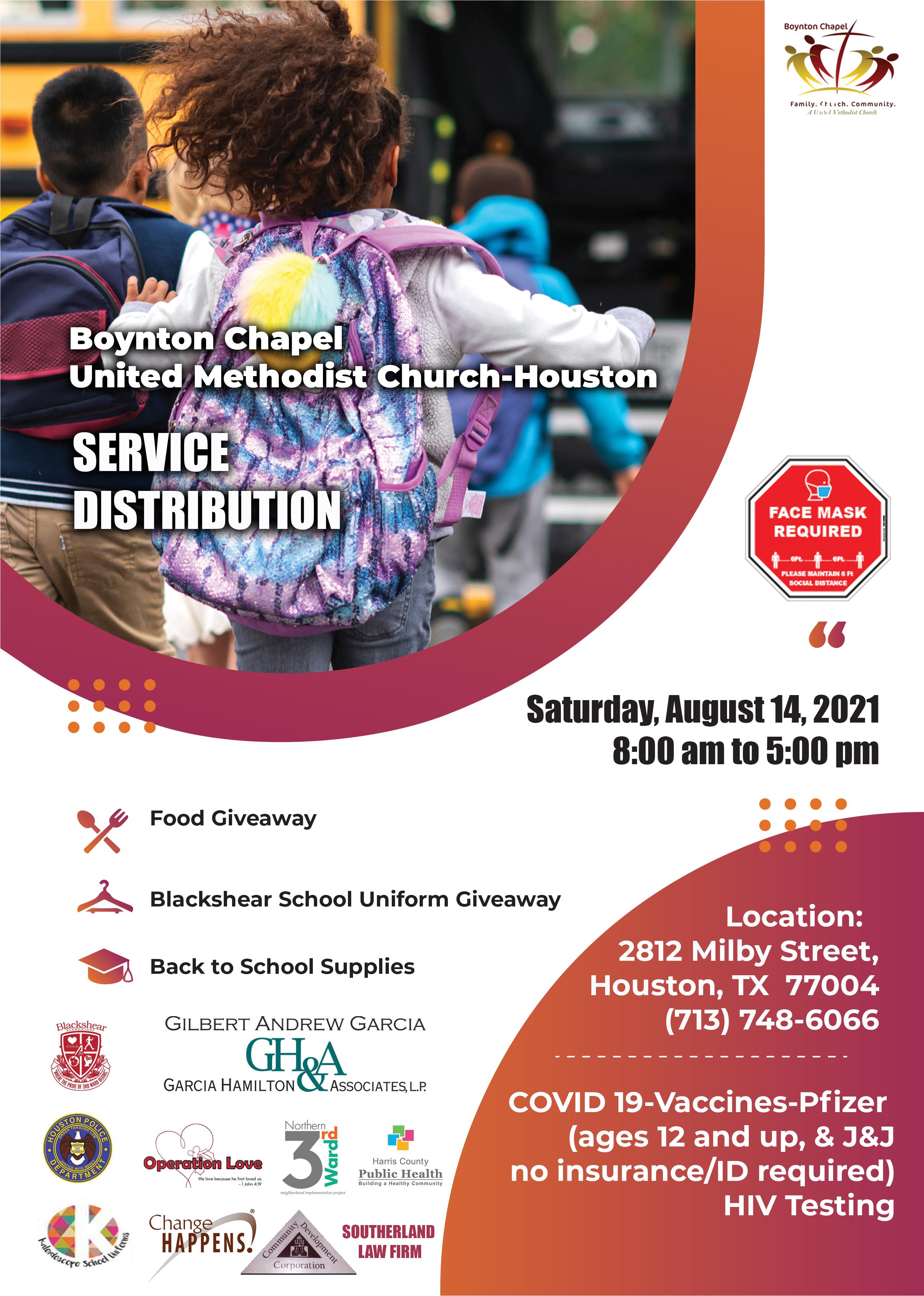 Million Father March at Blackshear Elementary School
To RSVP or for more information contact Mr. Clifford Lee.