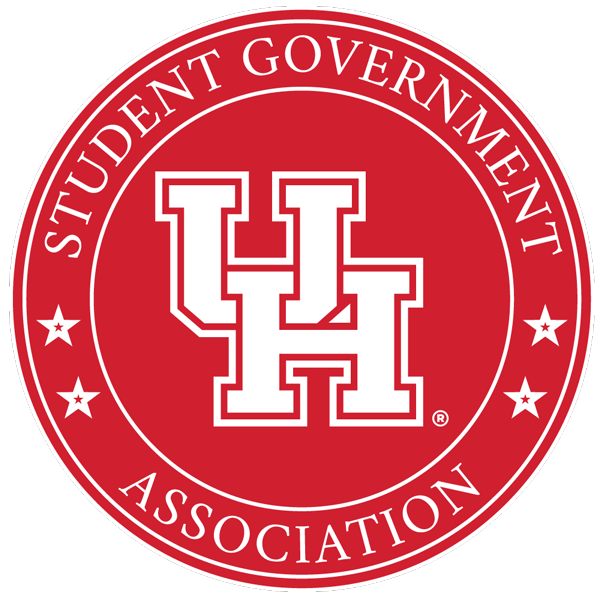 Student Government Association
60th Administration
Information on Incident Involving UH Theatre Students
Saturday, February 4, 2023
I'm reaching out today to provide you with information concerning the media reports regarding an incident last year involving two students from our School of Theatre and Dance and the University of Houston Police Department. You may have only begun to hear about it this past week. Below are two documents that outline what happened and is happening along with a number of frequently asked questions (FAQ):
A full accounting of events, including timelines, subsequent actions, and what is being done now. View document here.
FAQ addressing the questions about the incident. View document here.
I ask you to read the documents for yourself to understand the facts and hopefully answer questions that you may have on what you've heard.
Josh Martin, SGA President
Senate Meetings are held every other Wednesday at 7:00 PM on the second floor of Student Center North in the Senate Chamber. The meetings are also available online via zoom. Zoom meeting ID: 792 477 5845
Please see below for more information.
Listserv: UH-SGA
Executive Branch
The Executive Power of the Student Government Association is vested in the elected student body President and Vice-President. The Cabinet is appointed by the President and confirmed by the Senate. The main role of the Executive Branch is to carry out the legislation passed by the Senate.
Legislative Branch
The Legislative power of the Student Government Association is vested in the Student Senate. Through legislation, the Senate works toward improving the student experience at the University of Houston.
Judicial Branch
The Judiciary of the Student Government Association is vested in the Supreme Court. The Court of Appeals is the Supreme Court for SGA and hears matters involved the constitutionality of legislation, disputes between branches, and is the court of last resort for election issues.
Contact Us
N220 Student Center North
Houston, TX 77004-3031
832.842.6225
sga@uh.edu