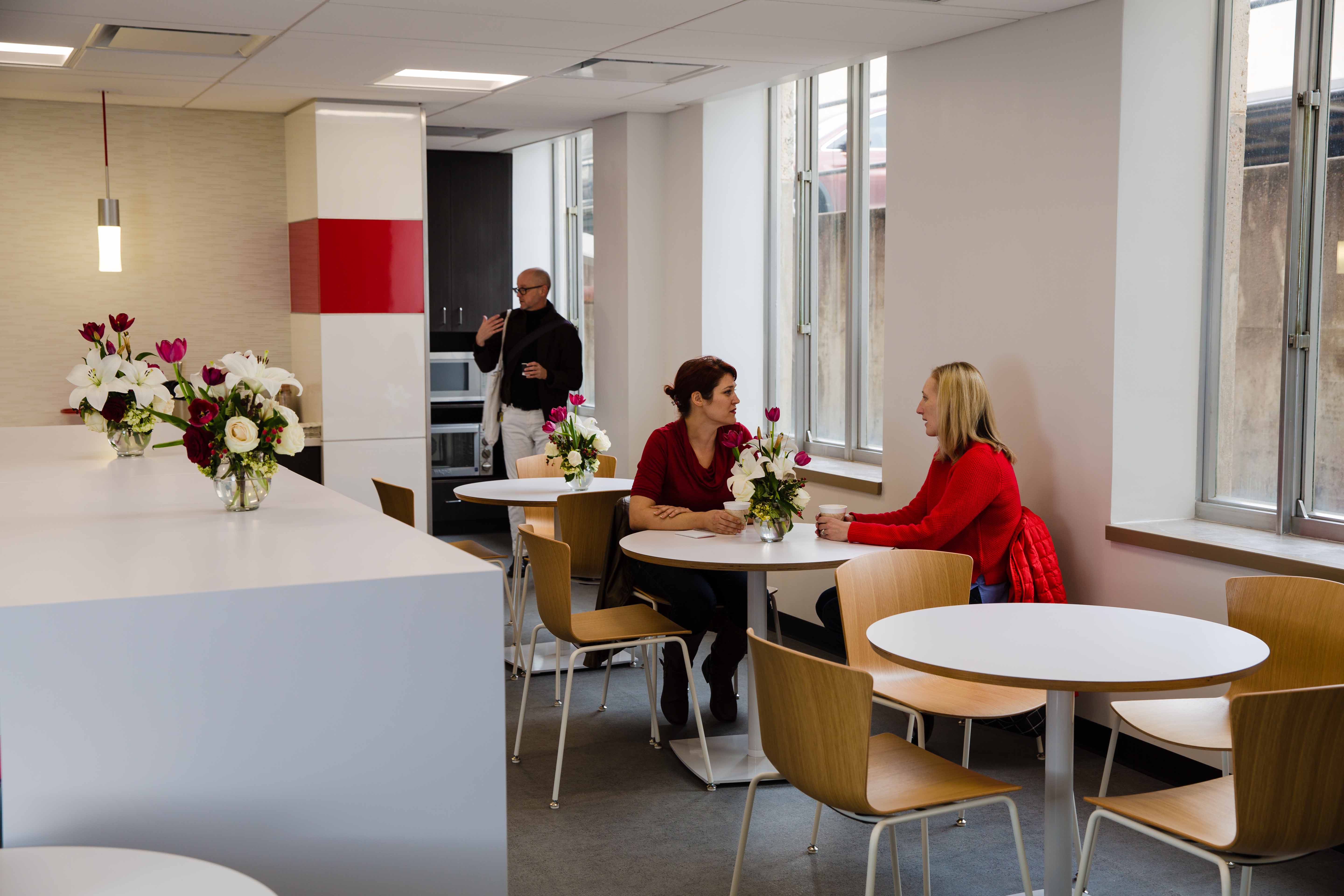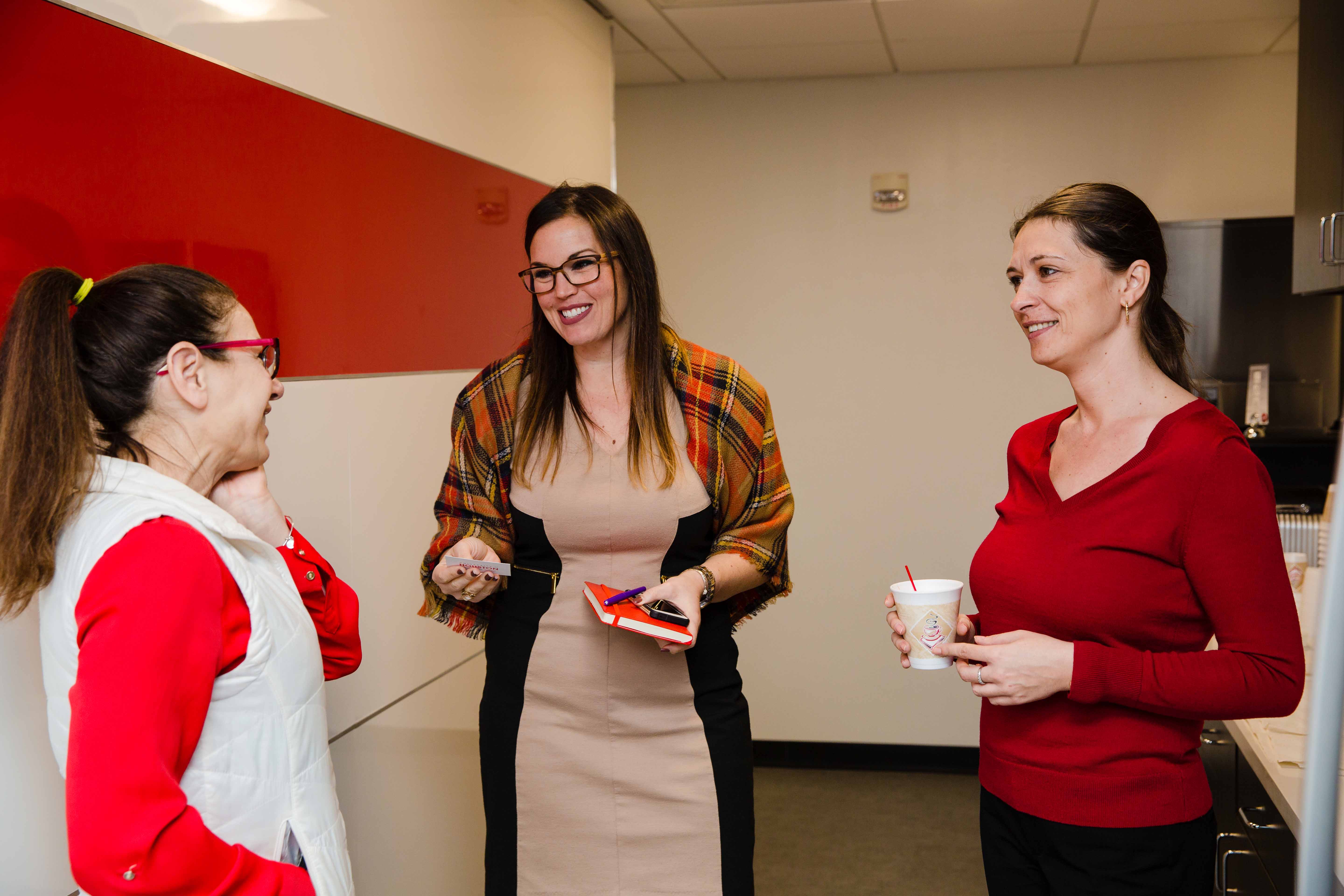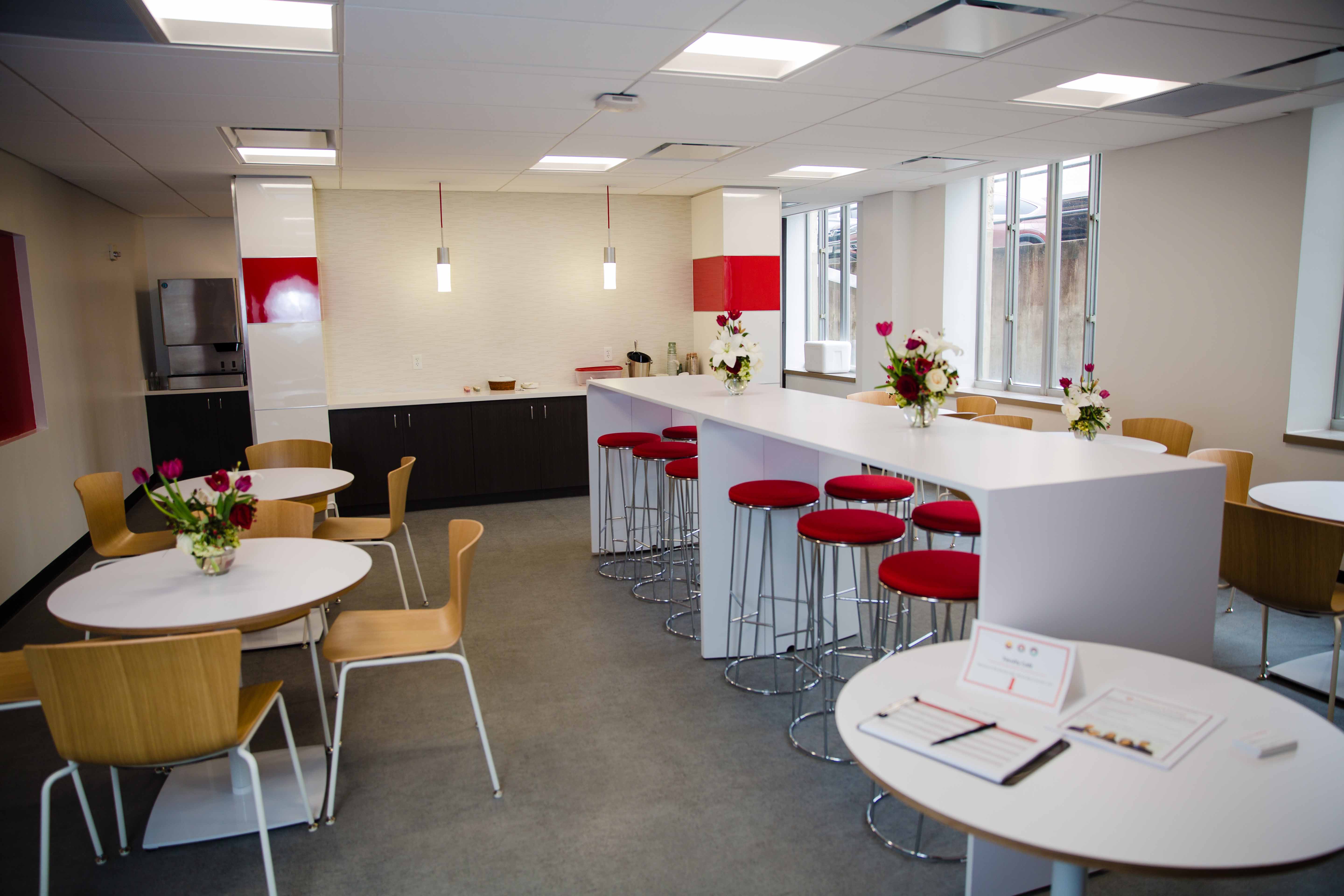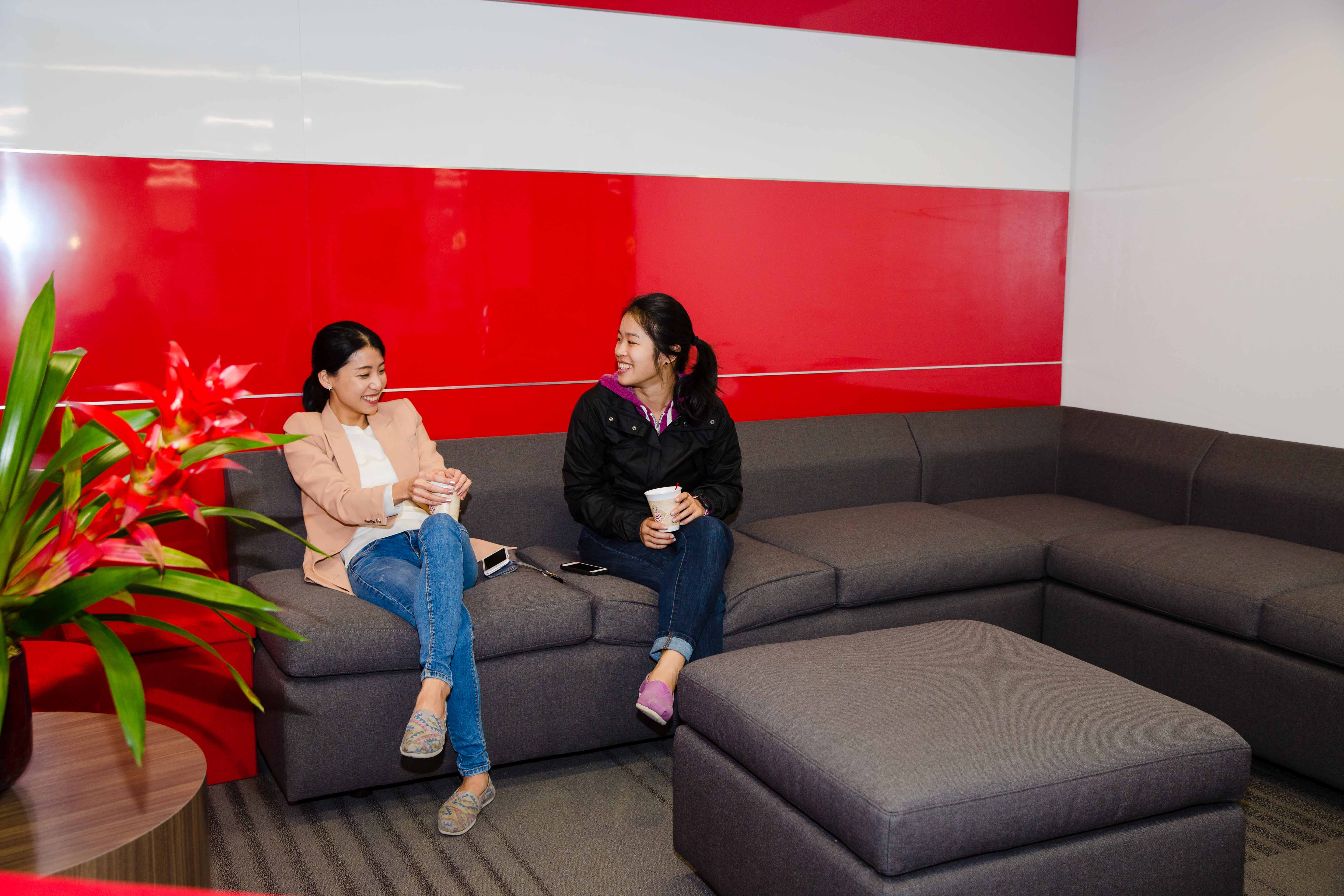 The Faculty Cafe, located on the ground floor of the Ezekiel W. Cullen building, room 31, is now available to all faculty members as shared meeting space. The Faculty Café is designed to encourage and promote "Esprit De Corps" amongst UH faculty members and provides a dedicated space on campus that facilitates and encourages individual and group faculty interactions and "collisions" in an informal setting.
The Faculty Café is collocated adjacent to the Office of Faculty Engagement and Development. The Faculty Cafe consists of three interconnected spaces: a shared common area and seating area, a café style seating area with kitchen space and free coffee, and shared executive office space for emeriti faculty that offers WiFi access and printing services. This shared common area is configurable to allow for faculty-related meetings and events of different sizes.
Initially, access to the Faculty Café will be Monday-Friday, 8:00 am – 5:00 pm, with the intent of extending access in the future from 7:00 am – 7:00 pm, seven days a week using CougarCard ID and card reader to gain access to the café outside of regular operating hours.