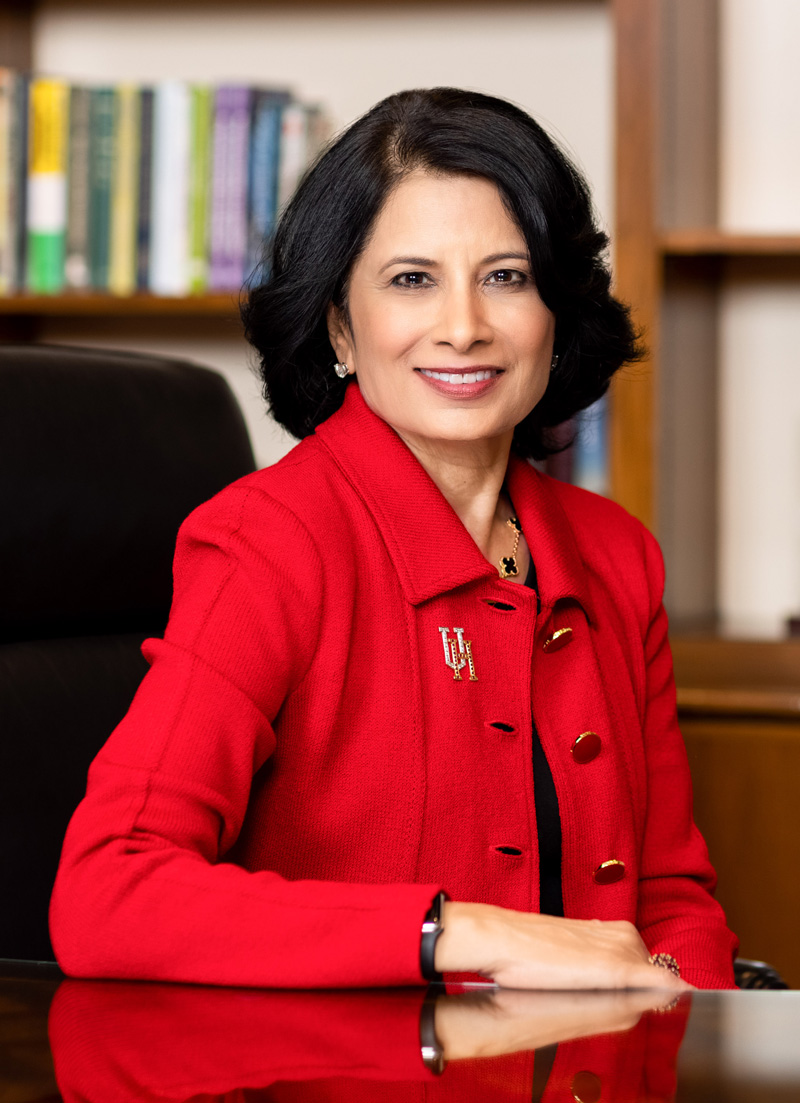 Greetings From President Khator
Welcome to the University of Houston, where our students acquire the abilities and intellect that an increasingly global environment demands. Their success is our success, and nothing takes greater priority. As a Tier One public research institution and one of the country's most vibrant and ethnically diverse universities, UH prepares the skilled workforce, accomplished leaders and innovative problem-solvers that are now essential for an enlightened and engaged community. Our University – Houston's University – takes pride in its deep local roots and celebrates its transformation into a nationally competitive institution where energy, health care and the arts flourish and support our city's reliance on those key enterprises.
We discover. We imagine. We inspire. We dare.
— Renu Khator
Communications
November 17, 2023

November 7, 2023

October 30, 2023
Contact the Office of the President
President Khator welcomes your ideas, suggestions and comments. Please share your input by using the form below. 
Mail

University of Houston
4302 University Drive, Room 212
Houston, Texas 77204-2018

Phone