Virtual Offering Provides Opportunity for Out-of-State and International Students
It is a record-breaking, successful start of the year for the Department of Mathematics at the University of Houston. The department's yearly math competition had the greatest number of exams ever taken and the most schools participating in its history.
The University of Houston Math Contest, held on Saturday, January 29, gave middle and high school students the opportunity to test their knowledge of math by competing against other students for free. Since 2005, the contest has been held on the UH campus, but due to the COVID-19 pandemic, was switched online for the past two years.
The breakdown of participation this year includes:
882 students
130 distinct teams (including 122 schools, 5 home schools and 3 math or tutoring centers)
1,497 exams
10 countries
18 states outside Texas
Students participating outside the U.S. were in Canada, England, Malaysia, Mexico, Philippines, Portugal, South Korea, United Arab Emirates and Vietnam.
"With COVID, people are looking for virtual opportunities they didn't look for before," said Jennifer Marsala, math contest organizer and mathematics instructional designer.
Participation when the math contest was in person averaged about 920 exams taken and 70 schools participating.
Smacking Down the Competition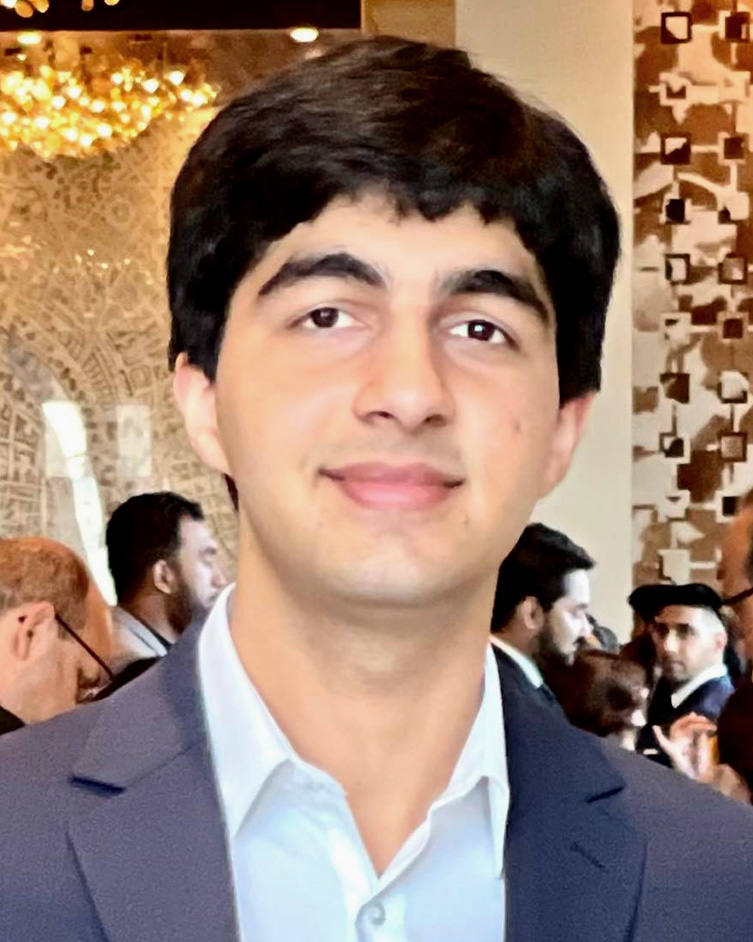 Students can compete in more than one exam with tests offered in algebra 1 and 2, geometry, precalculus, calculus, statistics, physics, calculator use and number sense.
This year, the top-performing school was Clements High School in Fort Bend ISD, followed by Dulles High School also in FBISD and a third-place tie between Seven Lakes High School in Katy ISD and Vestavia Hills High School in Alabama.
Aryan Arora, a 10th grade student from Clements, won the contest's signature Smackdown competition against 256 students. It is the last event of the day and is an elimination round. Questions are projected on the screen to participants and observers through Zoom. Each question has a time limit not surpassing 30 seconds. Students who answer correctly stay in the competition.
"I was pretty nervous," Arora said, "because not long after the competition began, it came down to just three of us. We kept getting the questions right. We didn't know who was going to win. There were three people for many rounds. Then, it went down to two people and then one person."
Arora received a $100 Amazon gift card for winning first place. He also won fourth place in Number Sense and third place in Physics. First through sixth place winners received Amazon gift cards ranging from $100-$20.
"The Calculus exam was difficult," Arora said. "The Number Sense exam was pretty easy, and the Physics exam was moderately hard. The Smackdown competition was relatively easy, but it had a lot of questions you could make mistakes on."
Strong Showing from Fort Bend ISD
Since the math contest's inception, Fort Bend ISD has been represented among the winners. Clements took the spot of top-performing school at the first competition in 2005; it has won first place 13 times.
"Really strong private high schools have come to the competition in the past intending to blow everyone out of the water," said Jeff Morgan, contest organizer and associate provost of education innovation and technology. "Clements has just kicked everybody's butt."
Fort Bend ISD has been represented among the top three winners every year.
Ricardo Garcia, calculus high school teacher at Clements, teaches many of the high performers. He was the first graduate of teachHOUSTON, the teacher preparation program at UH. Ironically, as a student at the University, he used to volunteer at the Math Contest.
"I am extremely proud of my students," he said. "They continue to amaze me with their hard work and dedication to learning math and doing well at competitions."
Although he enjoys the convenience of an online competition on an early Saturday morning, Garcia misses the opportunity for his students to experience his alma mater.
Regional and International Participation
The University has been providing free calculus teacher workshops since the early 2000s. It has grown into an online network of AP Calculus teachers called the Houston Area Calculus Teachers network. High school teacher Shannon McCartha works at St. Paul American School Hanoi in Vietnam. She found out about the contest through the network, which draws an ever-growing audience across the globe thanks to word-of-mouth advertising.
"I was surprised at how many students wanted to participate given that it was at night, on a weekend, and the first day of the Lunar New Year break for us," she said. "That being said, I'm so proud of all of our students who participated and especially proud of our one student who placed in two contest areas."
Vestavia High School in Alabama traveled to the competition in 2016. A virtual format has made it easier for more students to participate.
"I am proud of how the students did," said Todd Taylor, high school teacher at Vestavia. "We do not have physics, statistics, calculator, or number sense contests at our local tournaments, so students had to study independently for these. We also didn't decide to participate until early January, so to do so well on such short notice was pleasantly surprising."
Specialized Tools for Online Delivery
The online nature of the contest made exam preparation more rigorous between UH colleges and departments. Educators from the College of Education collaborated with the physics department, who worked with the math department. Specialized software had to be developed, primarily by Jay Walia, director of IT support at the Provost's Office.
He developed a new interface for the Smackdown competition. After each question, the list of competitors still standing updated, showing what school the student was from and who the sponsored teacher was. "It was such a nice feature," Morgan said. "More personalized."
Key math competition organizers included Melahat Almus, Morgan, Marsala, Walia, James West and Blerina Xhabli.
"These are all people who are passionate about instruction who love to see students succeed," said Morgan. "It's just a natural thing for us to want to do. We want to see good students compete, and we want to see them do well."
The organizers plan to make the contest hybrid next year, with in-person and virtual offerings.
- Rebeca Trejo, College of Natural Sciences and Mathematics