$20,000 Award Supports Doctoral-Level Study and Research
Shruti Hariyani, a Ph.D. candidate in the Department of Chemistry at the University of Houston, is one of only 100 doctoral students in the U.S. and Canada selected to receive a P.E.O. Scholar Award from the P.E.O. Sisterhood. The $20,000 award supports her research and doctoral studies.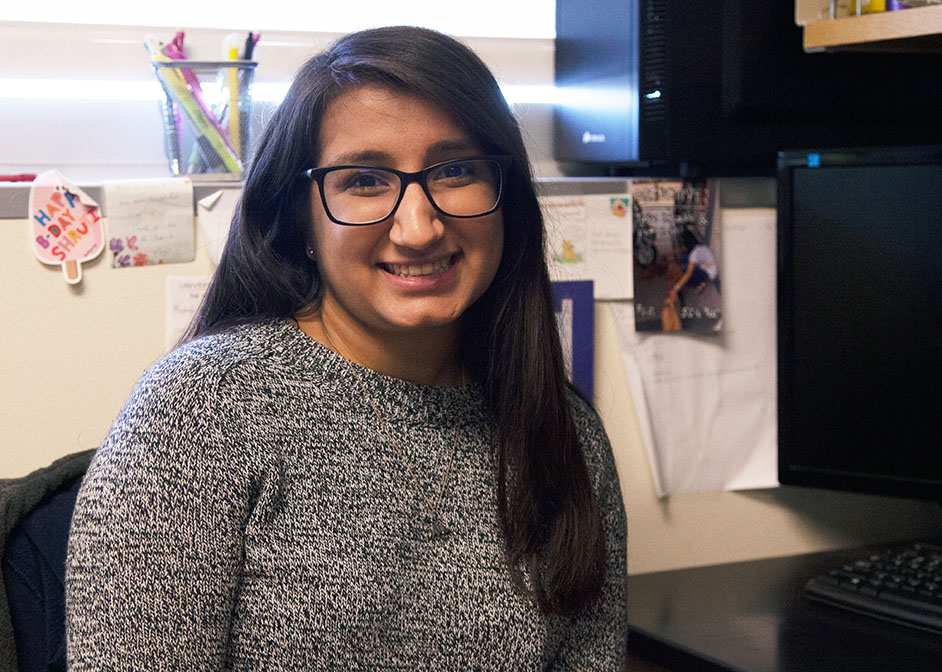 P.E.O. Scholar Awards are one-time, competitive, merit-based awards intended to recognize and encourage academic excellence and achievement by women in doctoral-level programs. Women studying in any field, including medicine, law or scientific research, can apply.
"The scholarship money will not only be instrumental in assisting me financially, but it will also help me with attending conferences, like the American Chemical Society National Meeting happening this fall, and traveling internationally to study abroad," Hariyani said.
She plans to travel to Germany in the fall semester to collaborate with different research groups. "I hope to learn new experimental techniques that we don't have access to and network with other chemists," she said.
Scholar Award recipients are a select group of women chosen for their high level of academic achievement (publications, presentations, patents, performances, etc.), career objectives, unique academic and global experiences, and their potential for positively impacting society.
Hariyani is starting the final year of her graduate program and expects to defend her doctoral dissertation in Spring 2023. Her research, under the advisement of Jakoah Brgoch, focuses on producing energy-efficient LED-based white lighting and displays through the synthesis and characterization of luminescent phosphor materials. Her work specifically focuses on developing 'human-centric' lighting, which aims to reduce exposure to blue light which can dramatically impact our circadian rhythm.
"I heard about the organization and the potential scholarship opportunity from the NSM Associate Dean for Graduate Studies," Hariyani said. "I was really excited to see an organization by women to support women."
To be considered for the award, a local P.E.O. chapter must first select applicants for the national competition. Hariyani and other applicants went through an interview selection process. Hariyani was sponsored by Chapter H.D. of The Woodlands, TX, under the guidance of Ms. Kathryn Crawford.
"This was my second attempt at applying for the scholarship, so I am very grateful that Ms. Crawford and the other ladies of the committee offered me this second chance. The nomination process includes an interview and the chapter must vote to nominate an individual to apply for the award," Hariyani said.
During her Ph.D., Hariyani has published 19 peer-reviewed articles in high-impact journals and has submitted two patent applications. She has been invited to present her work at multiple American Chemical Society national meetings.
Hariyani's other honors include the Division of Inorganic Chemistry Young Investigator Award, Chemistry of Materials Lectureship and Best Paper Award, The C. W. (Paul) Chu Scholarship, and the Jay K. Kochi Graduate Fellowship in Chemistry.
"I have not been involved with P.E.O. for long, but in this short amount of time, I have quickly learned what a wonderful organization it is. The ladies are all so incredibly kind and supportive," Hariyani said. "I encourage all other female graduate students to try and apply for this award."
- Kathy Major, College of Natural Sciences and Mathematics