Dr. James Reed Cox, Jr., 88, of Houston passed away at his home on June 20, 2020. Dr. Cox ("Jim") was a professor emeritus at the University of Houston, where he served on the chemistry faculty and in various leadership roles over nearly half a century.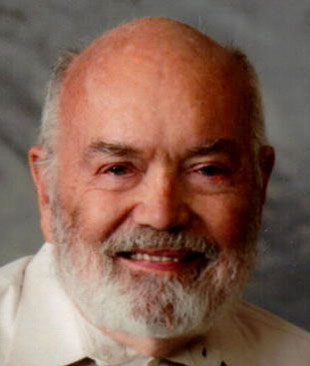 At UH, he prepared innumerable students to take leading roles in society by inculcating in them a love of learning and attributes of good character as they followed his example. Jim particularly enjoyed mentoring his Ph.D. candidate graduate students and helping his organic chemistry students go on to become physicians.
Jim was born in Nashville, Tennessee, where he attended public schools and graduated Phi Beta Kappa from Vanderbilt University, later earning a master's degree there. He went on to earn a Ph.D. in chemistry from Harvard in 1958 and received a Guggenheim Scholarship for post-graduate work in Munich. After initially serving on the faculty at Georgia Tech, he moved to the University of Houston in 1966 and continued there until his retirement in 2002.
As a faculty colleague and mentor to students, Jim was deeply respected for his exceptionally high scientific, intellectual, and ethical standards. Everyone who encountered him became not only a more educated citizen, but also a better human being. Those who knew Jim feel that they have lost both a great friend and a treasured asset.
Jim started and operated several businesses revolving around various aspects of chemistry. One business, Diaprep, was a pioneer in producing solvents for nuclear magnetic resonance spectroscopy – a relatively new analytical technology at that time. Yet another business made compounds designed to bind to vascular stents and inhibit platelet adhesion that otherwise would produce blood clots and block the stents.
Early in his teaching career, Jim developed contacts in Bangladesh, visited there, and recruited a number of top students from Bangladesh to pursue graduate studies at the University of Houston. Besides teaching chemistry and helping to develop curricula, during the Bangladesh liberation war, Jim personally helped a student to escape from a refugee camp in India and later enroll as a graduate student at UH.
In addition to Jim's work in the Department of Chemistry at UH, one of his great pleasures in life was his work with the Altar Guild at Christ Church Cathedral in downtown Houston. Jim's participation in the life of Christ Church – as well as his long tenure at UH – led to many special, close friendships for which he was very grateful.
Jim loved people. His family was very important to him, but so were the friends that he developed through the university and his church and other activities. Jim was very intentional in endeavoring to stay in contact with loved ones, even though his communications with them were not always as frequent as he would hope. He spoke with many friends and family members each of the days before his death.
In lieu of flowers, it is requested that those who wish to honor Jim by bequests do so by gifts to Christ Church Cathedral (especially the street ministry or Altar Guild), the scholarship at the University of Houston Department of Chemistry that has been established in Jim's name, or to a charity of one's own choosing. To make a contribution to the Dr. James Cox Memorial Scholarship in Chemistry, visit this page, select the Search Funds tab, and enter "Cox."
Full Tribute on Bradshaw-Carter Memorial & Funeral Services