A new survey suggests the November race for mayor of Houston will be close, with about one-third of likely voters saying they intend to vote for state Sen. John Whitmire and another third who expect to vote for U.S. Rep. Sheila Jackson Lee. Should the two candidates go to a runoff in December, however, the gulf widens dramatically, with Whitmire holding an 18-point lead in a one-to-one matchup.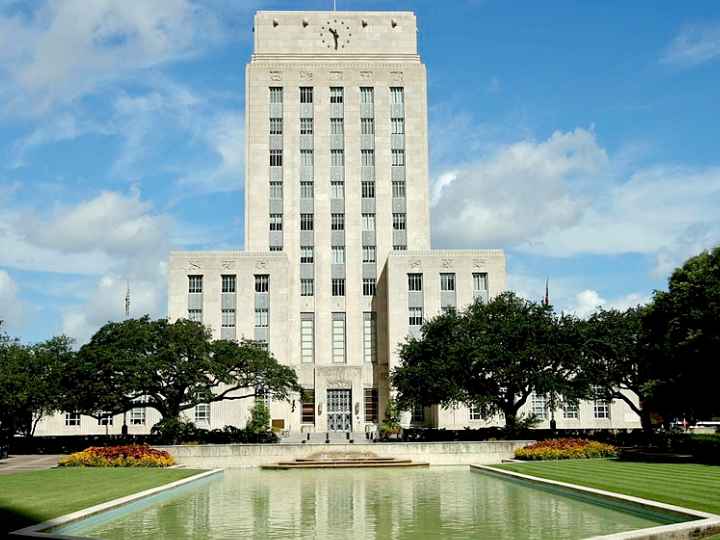 Thirty-four percent of respondents told the Hobby School of Public Affairs at the University of Houston they will vote for Whitmire in November, and 32% said they will vote for Jackson Lee. No other candidate drew support from more than 3% of voters; 22% are undecided.
But voters offered a more nuanced picture when asked a broader question – who they "definitely" or "might" consider voting for. Almost two-thirds, 64%, said they would at least consider voting for Whitmire, while 50% said the same about Jackson Lee. Former Metro chair Gilbert Garcia topped the rest of the 14-candidate field, with 29% saying they were open to supporting him, while 27% said the same about District I City Councilmember Robert Gallegos. Former councilmember M.J. Khan drew 19% and attorney Robert Kaplan drew 18%. The other eight candidates polled at 9% or less.
Renée Cross, senior executive director of the Hobby School, said Jackson Lee and Whitmire benefit from widespread name recognition after their decades in public office. "Relatively few voters say they don't know enough to have an opinion about either Congresswoman Jackson Lee or, to a somewhat lesser extent, Senator Whitmire, while more than half say they don't know enough about the other challengers," she said, noting that 61% have a very or somewhat positive view of Whitmire, while 45% say the same about Jackson Lee.
There can be a downside to greater name recognition.
"Almost half of voters, or 48%, had at least a somewhat unfavorable view of Jackson Lee, including 40% who have a very unfavorable view. Just 16% said that about Whitmire, and only 8% have a very unfavorable view," said Mark P. Jones, political science fellow at Rice University's Baker Institute for Public Policy and senior research fellow at the Hobby School. "That translated to 44% who said they would never vote for Jackson Lee, indicating a low ceiling on her support." 
Just 13% say they would never vote for Whitmire, who holds a wide edge over Jackson Lee in a potential December runoff. Slightly more than half of voters, or 51%, say they would vote for Whitmire, and 33% would vote for Jackson Lee. Three percent say they won't vote at all if Whitmire and Jackson Lee are the only choices and 13% remain undecided.
Among the survey's other findings:
In hypothetical one-on-one runoffs, Whitmire polled far ahead of the next four closest rivals – Garcia, Gallegos, Khan and Kaplan. Jackson Lee trailed all four by at least a few percentage points.
Whitmire's support is strongest among men, with 38% saying they intend to vote for him in November; white and Latino voters, at 42% and 39% respectively; and Republicans, at 56%. Among Democrats, 23% said they intend to vote for Whitmire, as did 34% of independents.
Jackson Lee's November support is strongest among women, with 37% saying they intend to vote for her; Black voters, at 65%; and Democrats, at 52%. Just 2% of Republicans intend to vote for Jackson Lee, as do 18% of independents.
Garcia drew 9% of the Latino vote, along with 5% each for Gallegos and Khan and 4% for Kaplan.
In a potential runoff, Whitmire carried all demographic groups, broken down by gender, race and ethnicity, age and partisan affiliation, with the exception of Black voters and Democrats, who preferred Jackson Lee.
In the race for city controller, more than half of voters said they do not know enough about any of the candidates to decide. 37% said they definitely would or might consider voting for Chris Hollins; 29% said that about Orlando Sanchez; Dave Martin drew potential support from 19%; and Shannan Nobles drew potential support from 12%.
Among those likely voters who are not undecided in the controller race, 24% intend to vote for Hollins, 16% for Sanchez, 6% for Martin and 3% for Nobles.
The full report is available on the Hobby School website. A future report will examine voter attitudes about key policy issues in the mayoral race.
The online survey asked 800 likely Houston voters about their preferences in the upcoming city elections. It was conducted between July 12 and July 20 in English and Spanish. The margin of error is +/‑3.5%.
— Jeannie Kever