Nonprofit organizations face an uphill battle as they work to serve their communities, seek to obtain funding and stay up to date on current policy. University of Houston students are stepping up to assist Houston nonprofits with their time and expertise through UH's Social Economy and Enterprise Academy internship course. The summer internship, organized by the Hobby School of Public Affairs and the Department of Economics, provides students the opportunity to work as consultants with one of four nonprofits. In turn, the nonprofits gain valuable resources to reach their organizational goals.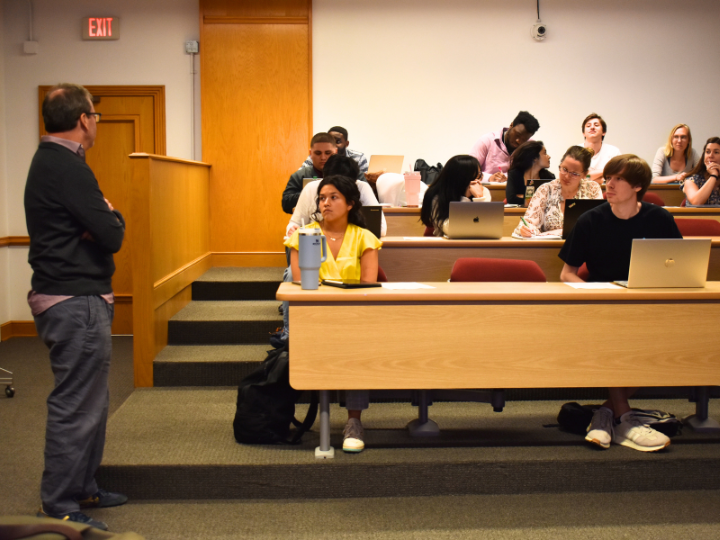 This year, a couple of the students' projects focus on developing plans to reduce barriers to homeownership. Lorenzo Salinas, a master of public policy and master of social work student, is working with the Center for Civic and Public Policy Improvement to improve its homeownership program. Their plan aims to increase the number of applicants who complete the program.
"My personal motivation lies in the belief that homeownership is a key pillar of economic stability and prosperity," Salinas said. "It's a cornerstone of the American dream, and I am deeply invested in the effort to make it accessible for all individuals, regardless of their socioeconomic background."
Master of public policy student Catherine Miers explains that even though CCPPI program participants buy a home at a reduced rate, they still face affordability challenges. "Increasing home values means increasing property taxes, and that is a burden some households cannot afford," she said. Her team is also making policy recommendations to sustain CCPPI's homeownership program.
Sean A. Haley, executive director of CCPPI, said his team normally would not have a brigade of people working to reach a solution with the type of expertise the students bring. This is CCPPI's third year working with the Social Economy and Enterprise Academy.
"We have used products created by students to help guide our thinking; we have highlighted content in our publications, and we have continued to leverage insights from internship cohorts in our regular work," he said.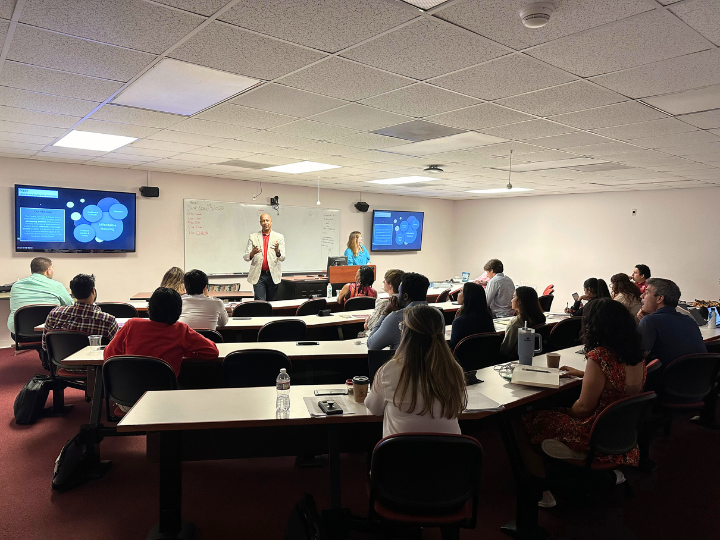 Other nonprofits this year are Fifth Ward Community Redevelopment Corporation, which works to improve quality of life for Fifth Ward residents and encourages commercial development; Evolve Houston, which aims to increase electric vehicle adoption in Houston; and Open Gate Homeless Ministries, which serves a diverse population, including young adults, the LGBTQ community and single parents.
The internship course was established in 2021 by Pablo Pinto, director of the Center for Public Policy and professor at the Hobby School of Public Affairs, and German Cubas, associate professor of economics, who teach the class with Piruz Saboury, instructional assistant professor of economics. "In our course, students apply the tools they learn in the classroom to solve real-world problems," Cubas said, such as using applied and quantitative research, project evaluation, cost-benefit analysis and leadership and management skills.
"We want students to acquire experience that could jump-start their professional careers," Pinto said. "We are also persuaded that social enterprises play a central role in resolving important public policy and community issues the private sector and government are not able to address."
Returning to Non-profit Work
The majority of students are undergraduates studying economics or graduate students studying public policy and public administration. Dahlia Chaudhury, a master of public administration student, is among the 14 enrolled this year. She said the hands-on experience has brought her back to when she worked in the non-profit sector.
"I did a lot of non-profit work prior to my master's program, so being back in a classroom environment was kind of a hard transition because I missed the actual on-the-ground work," she said.
Chaudhury is working with the Fifth Ward Community Redevelopment Corporation. Specifically, she's working with the nonprofit's lease-purchase agreement/rent-to-own programming to create a comprehensive guide for programming organization.
Students will present their plans at a final presentation on Aug. 17 at 5:30 p.m. at the MD Anderson Library in the Elizabeth D. Rockwell Pavilion on the second floor.
The 2021 and 2022 Social Economy and Enterprise Academy internship courses were supported through grants from UH's Cougar Initiative to Engage. The internship course also receives support from the Hobby School of Public Affairs and the Department of Economics at the College of Liberal Arts and Social Sciences.