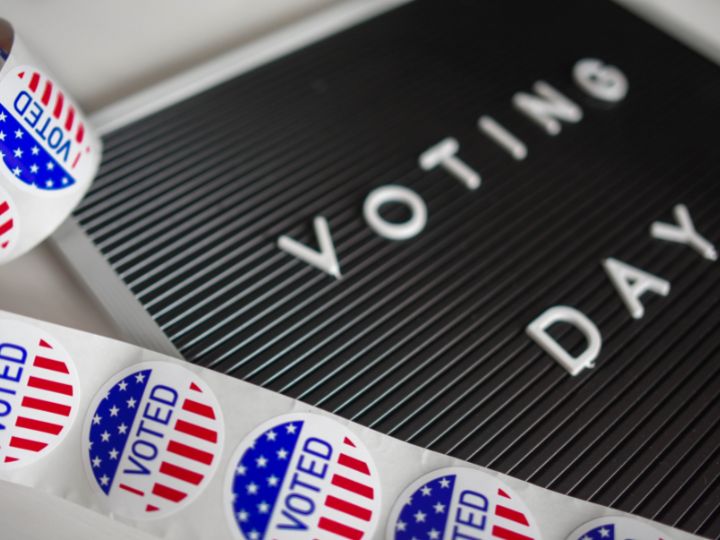 Five percentage points separate Republican incumbent Gov. Greg Abbott and Democratic challenger Beto O'Rourke with little more than three months before the Nov. 8 Texas state elections, according to a survey of Texas registered voters released today by the University of Houston Hobby School of Public Affairs.
The Texas Policy & Politics 2022 survey revealed similar gaps in other major state contests. It also highlighted two factors as stubbornly stable. First, partisanship continues to draw hard lines on which candidates Texans vote for and what issues they support. And second, almost all voters are already firmly set on what votes they will cast, well before campaigns' final pushes get underway.
For the full Texas Policy & Politics 2022 report, click here.
Texas Governor's Race
Among survey respondents who indicated they were likely to vote, 49% backed Abbott and 44% supported O'Rourke, while 5% were undecided and 2% supported Libertarian Mark Tippetts. Of those respondents, nearly all Abbott supporters (95%) and O'Rourke supporters (92%) said they will hold firm in their decision, with only 5% and 8% indicating they were open to changing their minds before voting time.
Among the survey respondents who identified as Democrat, 96% intended to vote for O'Rourke, compared with just 1% who said they will vote for Abbott. Among respondents who identified as Republican, 91% intended to vote for Abbott, compared to 2% who said they will vote for O'Rourke.
The survey asked which of 15 current issues matter most in the choice for governor. Overall, more than three-fourths of respondents indicated five issues were "very" or "extremely" important in the race for governor: inflation (84%), crime and public safety (83%), government spending and taxes (78%), economic growth (78%), and health care costs (76%).
Political allegiance made a clear difference. Among Abbott supporters, more than nine out of 10 of the survey's likely voters put emphasis on four issues in the governor's race: inflation (96%), immigration and border security (94%), crime and public safety (92%), and government spending and taxes (91%).
Among O'Rourke supporters, nine out of 10 likely voters in the survey selected three issues as most influential in their vote for governor: voting rights (94%), gun control (92%), and health care costs (90%).
Other Top State Races
Republican Dan Patrick led Democrat Mike Collier by 5% as the choice for lieutenant governor. More than nine out of 10 Patrick supporters (96%) and Collier supporters (92%) were certain about their voting choice; only 4% and 8% of respondents indicated they might change their mind between now and Nov. 8.
For attorney general, Republican Ken Paxton (46%) led Democrat Rochelle Mercedes Garza (41%); 4% supported Libertarian Mark Ash. More than nine out of 10 Paxton (94%) and Garza (91%) voters felt solid about their vote choice, with just 6% and 9% indicating they might change their mind between now and November.
Name Recognition and Favorability Ratings
Divided on Democrats: O'Rourke was the most favored Democratic political figure with 44% holding a favorable view, but 49% of survey respondents held an unfavorable view. President Joe Biden was viewed favorably by 41% and unfavorably by 58%.
Aside from Beto O'Rourke, most respondents did not know enough to form opinions – favorable or unfavorable – about the other six top statewide Democratic candidates.
Divided on Republicans: Survey respondents split evenly on Abbott's favorability ratings with 49% viewing Abbott favorably, another 47% unfavorably. Former President Donald Trump was ranked favorably by 48% and unfavorably by 51%. Sen. Ted Cruz is viewed favorably by 47% and unfavorably by 49%.
Survey Details
The Hobby School's Texas Policy & Politics 2022 survey was conducted between June 17 and July 7 among a representative sample of 1,169 Texas registered voters, with a confidence interval of +/- 2.9%.
---